When he isn't running or writing, New York Times food writer Mark Bittman is constantly traveling — or eating. Here, the author of "How to Cook Everything Fast" shares his morning routine, and his two go-to 15-minute breakfasts for people in a rush.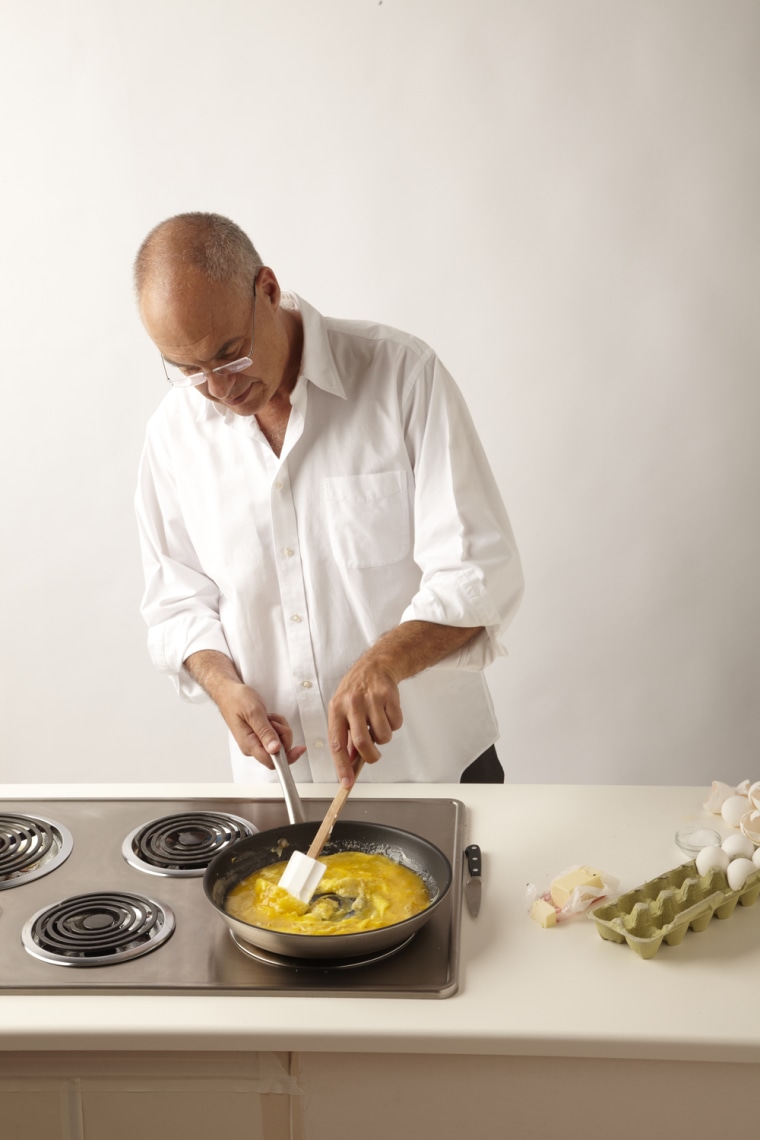 Would you call yourself a morning person?
I am the morning person.

What time do you wake up in the morning?
5 a.m.

Alarms or no alarms?
No alarms. If I set an alarm for 5 a.m., I'd wake up at 4 a.m.. I'd be too nervous.
What would you say your typical morning routine looks like?
Well there's the ideal, and then there's everything else. The ideal is, I get up and I work for an hour or two. I go running, I come back, I eat, I take a shower, and I go somewhere else, wherever that is. The reality is, I might have to catch a plane, I might have to go to work early, I might not have time to work but have time to run. It's a mix. I travel 150 days out of the year. When you travel, everything gets thrown off.

Do you prefer to eat before or after you run?
Typically after, but if I run anything more than a half an hour, I'll have a banana or half a banana before I go out, just to have something in my stomach. That or a small bowl of cooked oatmeal. Three to 5 miles doesn't matter, but I'm sort of a distance runner, so if you're running 12 miles, you have to have something in your stomach. You want to have some fuel in there.
What does your home routine include as far as your breakfast?
If I've cooked the night before, I'll eat leftovers for breakfast. I will cook vegetables for breakfast — something very simple like onions and tomatoes and celery, sort of a little stew that will take ten minutes. You can have that with rice or toast or something like that. I mean, I'm really an omnivore. I eat everything. I do try to do the vegan-before-6 thing, so my breakfasts tend to be vegan-ish. I eat anything any time of day. This thing of not eating savory food in the morning doesn't make any sense to me. I like savory food in the morning.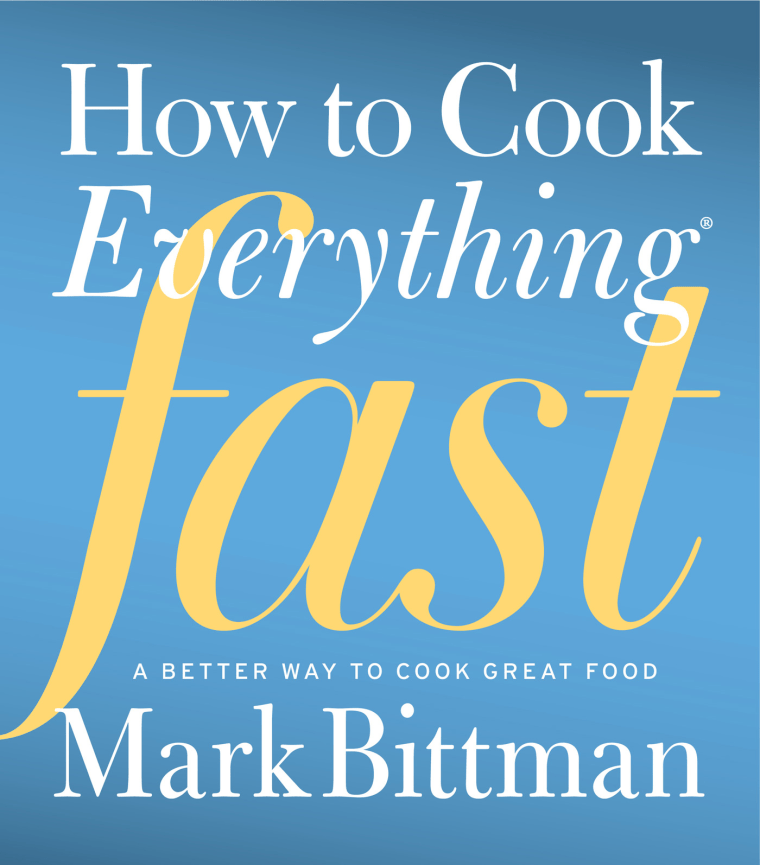 Do you have any advice to help people get off on the right foot, nutritionally, in the morning?

An avocado is certainly as easy as a bowl of sugared cereal. Half a melon, a fruit salad, toast with peanut butter — this is not stuff people detest. It's stuff people like. My wife eats raw oatmeal with milk in it and lets it soak for five minutes. That's pretty good. So if you have a bowl of oatmeal, she eats it in a little glass. It's very elegant. You can do that with almond milk or regular milk and some maple syrup in it. It's really good and it's lightyears away from Cocoa Puffs or Froot Loops. But you know, leftovers couldn't be easier. You just throw them in the microwave. It's just that so many people are used to the box of cereal thing, pour it in a bowl, pour some milk on it. It's a habit, but it's super sweet.

What about when you're on the road? Can you find a routine when you travel, at least as far as breakfast?
There is nothing typical when I'm on the road. But if I can find a breakfast buffet, I'll just eat fruit or oatmeal or even an avocado. It's better to be at home. My whole life has been saying "you'll eat better if you cook at home" and it's still true.
Luckily, you only need 15 minutes to make Mark Bittman's go-to breakfast. Here are his two recommended recipes — TODAY-tested, and approved! (They're delicious, and just as fast as he says!)
Piña colada smoothie
Time: Faster (15 minutes or less)
Makes: 2 to 4 servings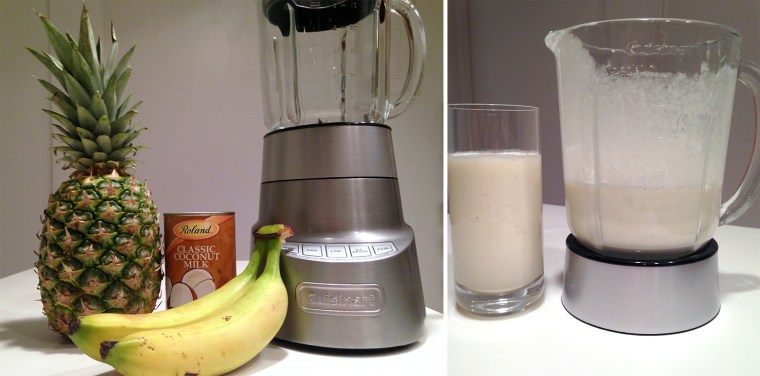 Smoothies make for endlessly variable breakfasts, and not much is faster than throwing a bunch of stuff into the blender.
Ingredients
1 medium pineapple
2 bananas
One 14-ounce can coconut milk
Ice cubes
Water or orange juice, if needed

Cut the top and bottom off the pineapple; stand it upright and slice around the outside to remove the skin. Still cutting from top to bottom, slice around the core; you'll have at least 4 pieces. Discard the core and chop the flesh. Refrigerate half for another use.

Peel and chop the bananas.

1. Put the pineapple, bananas, coconut milk, and a few ice cubes in a blender.
2. Blend until completely smooth, adding some water or orange juice to thin it out if necessary, and serve. Leftovers will keep for a day or 2 in the fridge.
Egg and Chive Breakfast Bruschetta

Time: Fast (15 minutes or less)
Makes: 4 servings

Bruschetta is most often toasted bread rubbed with garlic and drizzled with olive oil, but why not give it a twist? In this version, suitable for breakfast—you rub the toasted bread with butter instead of garlic, and top it with soft scrambled eggs seasoned with chives.
Ingredients
8 thick slices any rustic bread (a little stale is fine)
1 bunch fresh chives
4 tablespoons butter
1 tablespoon milk or cream (optional)
4 eggs
Salt and pepper

1. Turn the broiler to high; put the rack 4 inches from the heat.
2. Put 8 thick slices of bread on a baking sheet and broil, turning once, until browned on both sides, 2 to 5 minutes.
·       Chop 1/4 cup chives.
3. When the bread is browned, spread the slices with 2 tablespoons butter.
4. Put 2 tablespoons butter and 1 tablespoon milk or cream if you're using it in a medium skillet. Crack 4 eggs into the skillet and turn the heat to medium-high. Cook, stirring constantly with a whisk, until they are just set. Stir in the chives, season with salt and pepper, and serve on top of the buttered toast.
Related: Cut your cooking time in half: Make Mark Bittman's chicken and eggplant parm