In June, a Washington, D.C. woman tweeted a photo of her boyfriend's partially-eaten Kit Kat and people freaked out about how he ate it — by taking a huge bite out of the center of the bar.
Now, the man who was deemed a candy bar destroyer by the internet just proposed to his very understanding girlfriend — using a Kit Kat, of course.
The man from the post is Evan Wilt and he was put on blast for his below-average Kit Kat performance by his girlfriend, Haley Byrd. But the initial Kit Kat incident was a happy accident, Byrd told TODAY Food.
"We were waiting in the airport and I got myself a Kit Kat at a vending machine, but it gave me two by mistake," she said. "So I thought, I'll just give this to Evan, who doesn't eat chocolate often and had never had a Kit Kat before. He genuinely thought he ate it correctly."
After the photo went viral on the internet, many people called for a jingle-fueled breakup.
But as Byrd told TODAY Food, Kit Kat faux pas aside, Wilt was clearly a keeper.
Wilt also knew that Byrd was the one for him long before his proposal on July 3, the couple's one year anniversary. "I had been planning to propose on that day for awhile," said Wilt.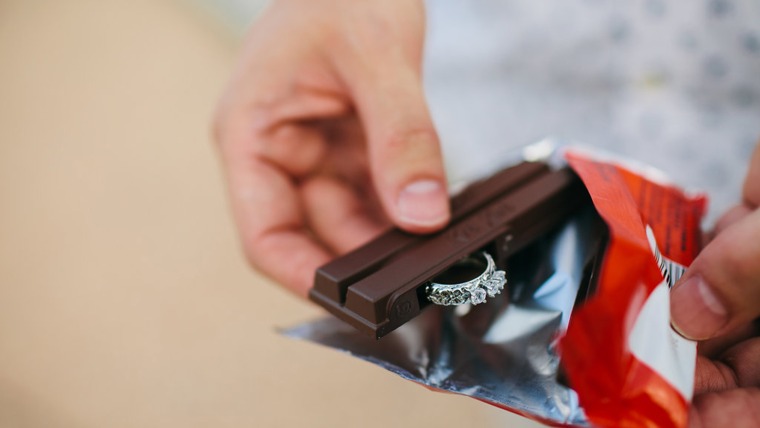 The Hershey Company, which makes Kit Kat, reached out to Wilt and offered to help him with the proposal. The company used a 3D printer to create a hollow metal Kit Kat bar with magnets inside to hold an engagement ring.
"I had to keep all those conversations private from Haley," said Wilt.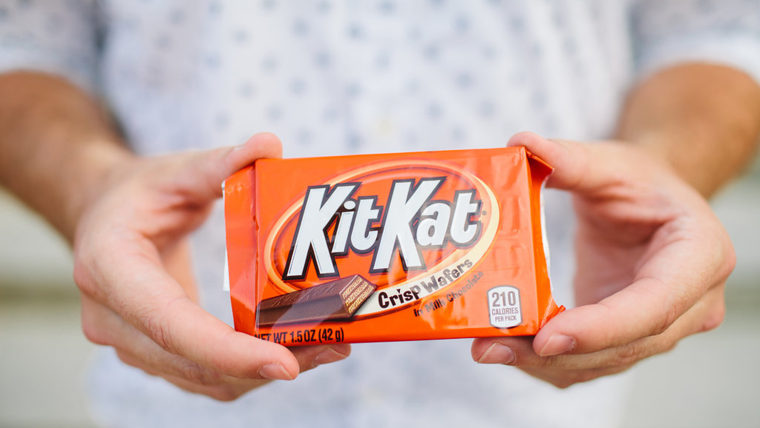 On the big day, Byrd says her family, who was in town for the Fourth of July, led her down to the Thomas Jefferson Memorial under the ruse of taking family photos.
Once they arrived, Wilt was waiting with his family, who had also flown out for the occasion.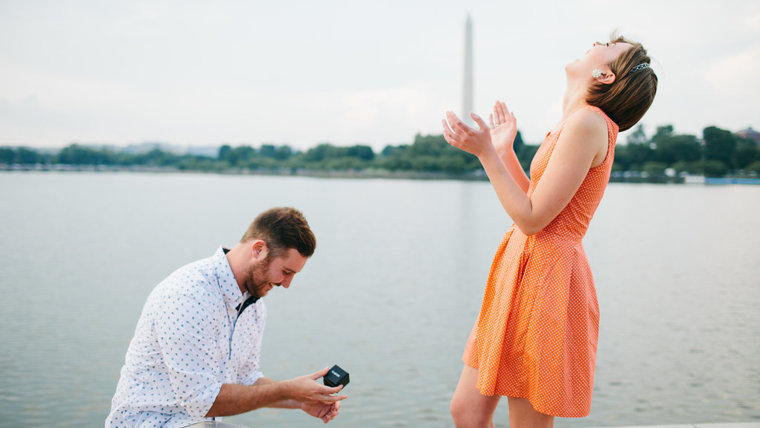 Once everything was in place, Wilt got down on one knee and presented Byrd with the sweet surprise — what one can assume was her favorite Kit Kat ever.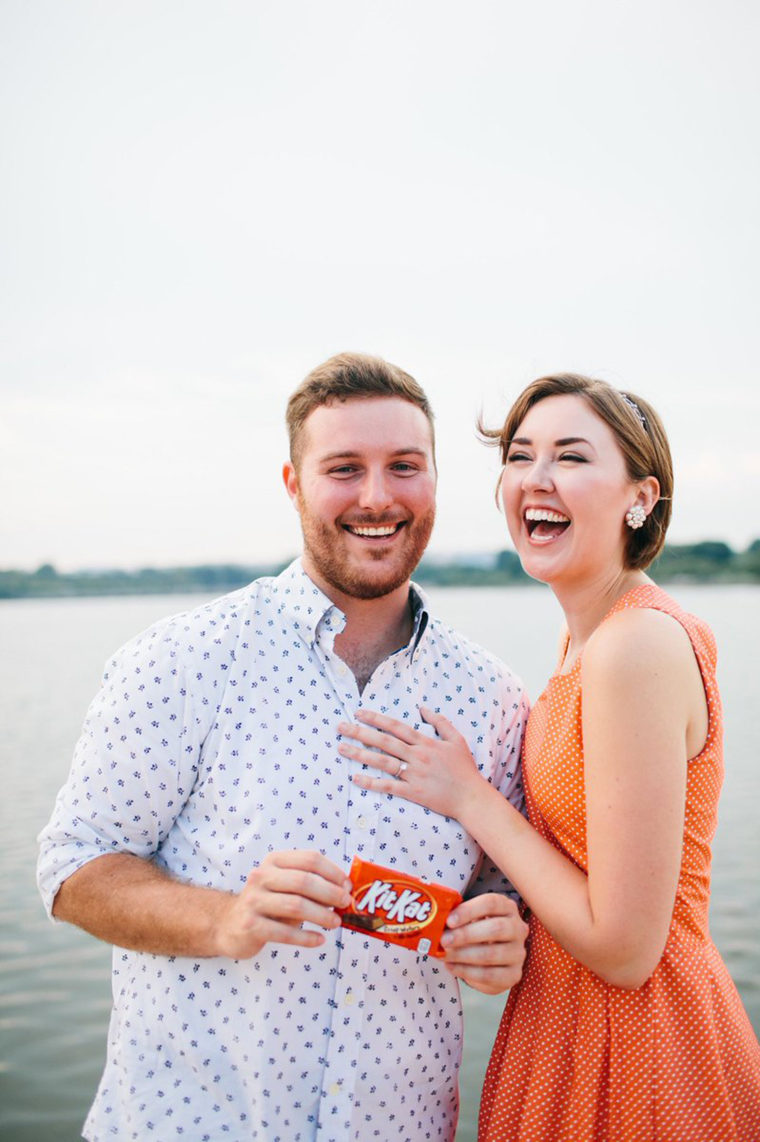 After, the couple celebrated with a custom-made Kit Kat cake, courtesy of the candy company.
"It really tasted like a Kit Kat, with the icing layer and everything," said Byrd.
Wilt and Byrd were both reporters covering Congress when they met at their workplace's Tuesday morning bible study in July 2017. They quickly started dating and have been together ever since.
"Evan is very patient and kind," Byrd told TODAY Food. "He makes me food which is definitely one of my love languages."
Wilt added that the pair shares a connection over food. "It's funny that all this is surrounded by food," he said. "We like to eat together, it's something that brings us together."
Byrd noted that Wilt still doesn't know how to eat a Kit Kat, but she gives him a break on that.