Todd Mills, the man many knew as the "mastermind" behind Taco Bell's popular Doritos Locos Tacos, has died of cancer. 
Mills, the 41-year-old vice president of media and information technology at the Little Rock Regional Chamber of Commerce, had a brainwave for the chips in 2009, and after three years of lobbying for the new snack, finally saw it become a reality.
He died on Nov. 28 of brain and lung cancer, according to a fundraising site set up to help pay for his medical expenses. "With a heavy heart, we are sad to report that Todd Mills, the creator of this page, and the mastermind behind the Doritos Locos Tacos passed away on the morning of Thanksgiving after a courageous battle with cancer," a statement read on the Facebook page he created to lobby for the creation of the Doritos Loco Taco.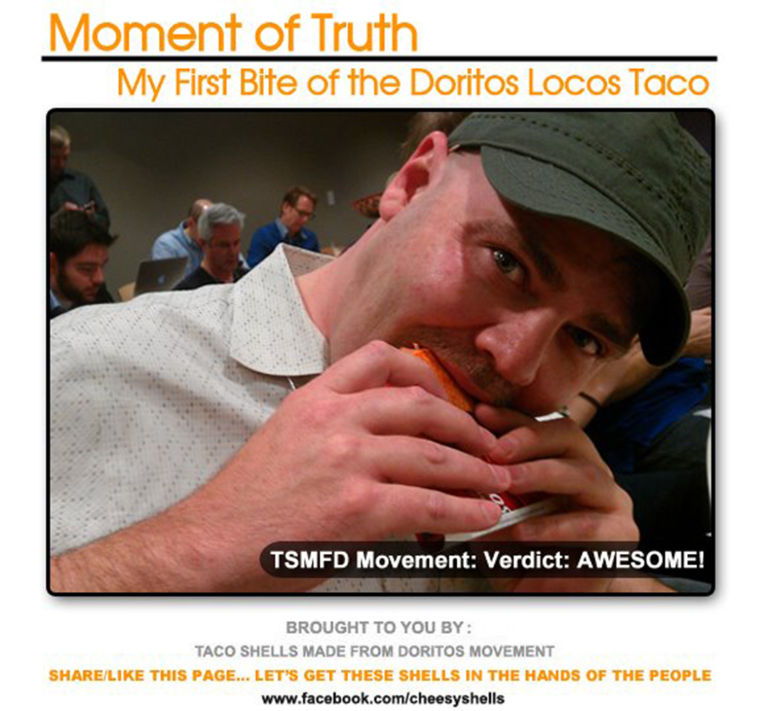 In an interview last year with the Arkansas Times, Mills said he had envisioned a taco shell made of Doritos chips back in 2009 while eating a regular taco and watching television. The Eureka moment came when a commercial for Nacho Cheese Doritos came on.

"I looked at my wife and said, 'How awesome would it be if this taco shell was a Dorito?'" he told the paper.
Mills said he then shared the idea with Frito Lay, which makes Doritos, and started an online crusade to encourage the company to make the unnaturally orange taco shells a reality. In August 2009, he created a humorous Facebook page, "Taco Shells Made from Doritos Movement," where he posted updates about his campaign along with Photoshopped images of celebrities holding the mythical Doritos taco.
Mills said Frito Lay told him the company didn't accept outside ideas about products, but in February 2012, he received a call from Taco Bell. Corporate officials flew him to their California headquarters and drove him to its Taco Bell test kitchen, where Mills was among the first to try the new creation.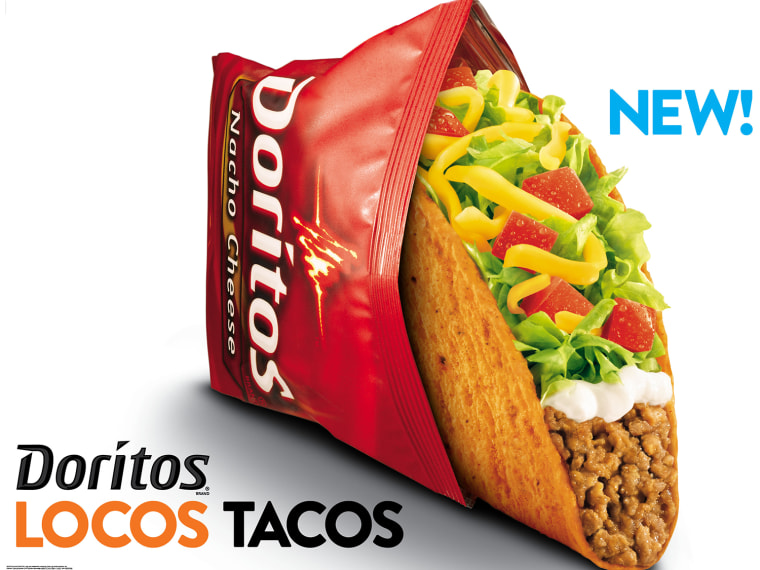 In a written statement emailed to TODAY.com, Taco Bell called Mills a "true friend of the Taco Bell family" and referred to that visit. 

"We are honored to have had his support through the Doritos for Taco Shells Movement on Facebook, and we admire his strength and optimism during his recent battle. Our thoughts and sympathies are with Todd's family during this time," the company said in the statement.
And his legacy lives on: The hugely successful product line has helped boost Taco Bell sales since its March 2012 introduction. The company has sold more than 600 million Doritos Locos Tacos, which it considers its most successful product launch ever.
One of Mills' last posts on the Facebook page commemorated the product launch with a nachos-flavored taco shell on the bridge of an aircraft carrier. A banner that reads "Mission Accomplished" is posted behind it.
In September, an update was posted to the Facebook page that Mills was battling Stage 4 brain and lung cancer.
A funeral service for Mills, who is survived by his wife and two daughters, was held Monday in Arkansas.