There's nothing like a good Oreo dunk — when that chocolaty cookie soaks up just enough milk to soften up, but not quite enough to fall apart. There's an art to it, really.
But one Oreo enthusiast wasn't satisfied with that time-tested cookie ritual. Peter Bamforth decided to take the typical cookie-dunk to a whole new level.
Bamford is a master of dunk tricks, and in a new YouTube video, he shows off his amazing skills, which include bouncing a cookie off a wall, tossing one across a room and throwing another off the roof of his house. And no matter how he pitches it, the result is always the same — the Oreo ends up in a glass of milk.
He makes it look easy. So on Thursday morning, the TODAY gang gave it a try.
You'll just have to see how the cookies crumbled (at least the first few) for yourself.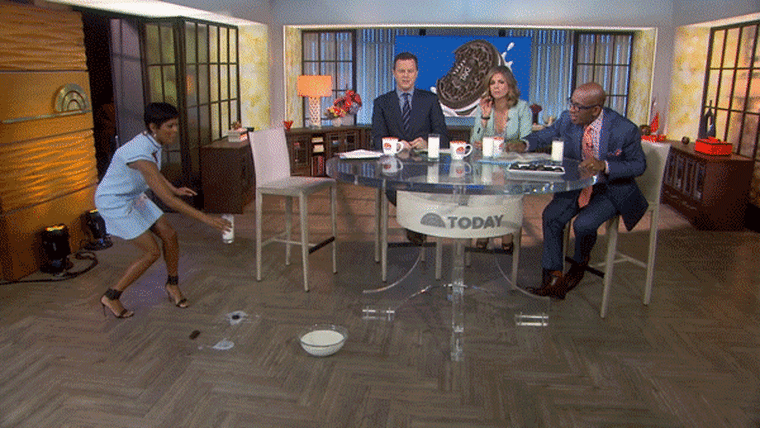 Follow Ree Hines on Google+.