Pushing a popsicle cart through busy city streets on hot summer days would be a tough job for any of us, let alone an 89-year-old who was forced out of retirement after he and his wife recently lost their daughter.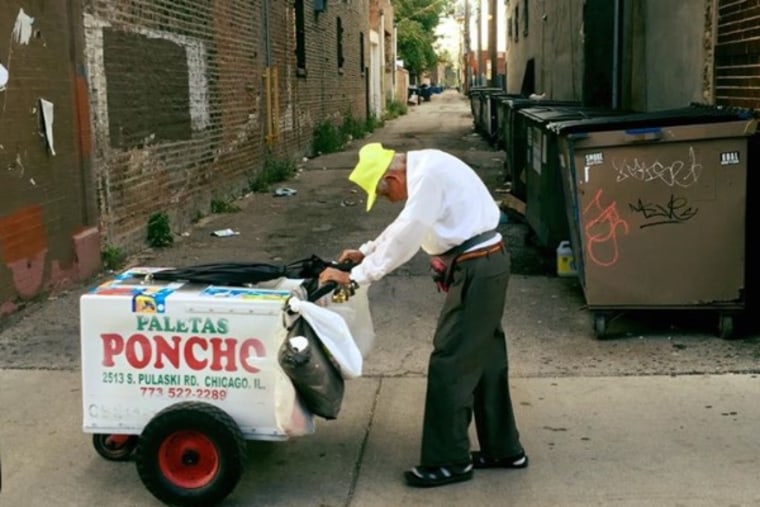 That's probably why one good Samaritan's GoFundMe account has gone wild, raising more than $274,000 and counting in three days for an elderly Chicago man in such a situation.
Joel Cervantes Macías was visiting his hometown of Chicago when he spotted Fidencio Sanchez selling paletas—basically, Mexican-style popsicles made with fresh fruit juices and chunks of fruit—from a pushcart.
He bought $50 worth of paletas, and Sanchez, who normally makes about $50 or $60 a day, looked shocked, Cervantes Macías told TODAY.com. "He said, 'Oh wow, thank you, thank you.' And I said, 'No, thank you, for being such a hardworking man.'"
STORY: Stranger soothes baby on a plane so pregnant mom can rest
After Cervantes Macías posted a picture of the man to Facebook, saying how much he respected him, a friend suggested he start a GoFundMe page to help the elderly man out. The goal was $3,000, but after just three days, the account has already raised more than a quarter-million dollars for Sanchez, overwhelming the both of them with news interviews as well as meetings with lawyers and financial professionals, who will make sure the money is used properly.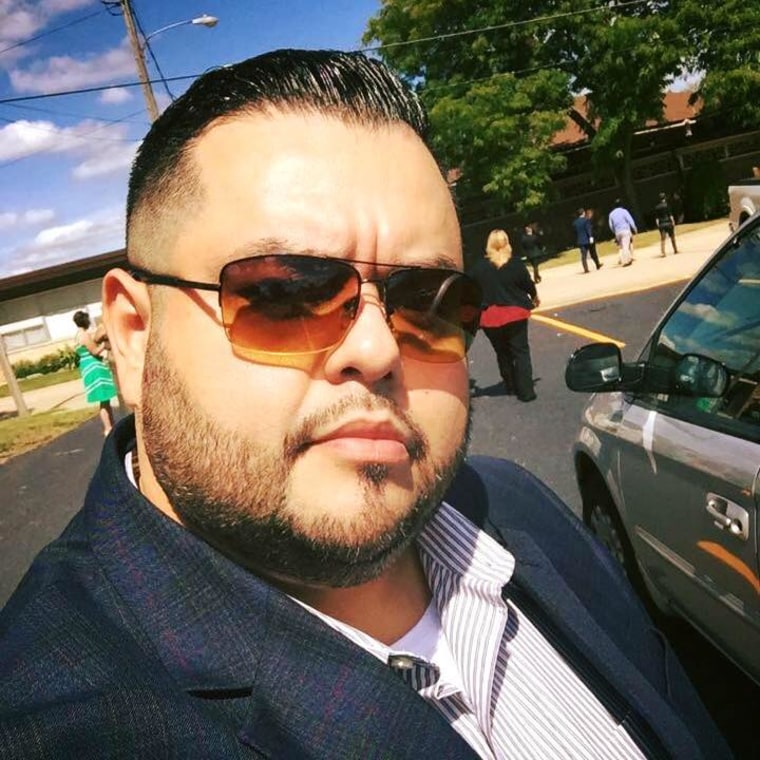 A restaurant owner himself, Cervantes Macías runs El Rio Grande, a Mexican eatery in Stoughton, Wisconsin.
"Maybe, subconsciously, because I'm in the service industry, and he is too, it just broke my heart," Cervantes Macías says. "He shouldn't really be selling anything anymore. He should be enjoying retirement."
His sister, Erika Cervantes Macías, is manager of their family-run restaurant, and though they've been taken aback by the media attention, she says, no one was surprised by her brother's act of kindness.
"One random day, a homeless man came in and only had a couple of bucks. My brother told the staff, 'It doesn't matter if he can't pay, let him order whatever he'd like.' His heart is enormous," she told TODAY.com.
The first thing Sanchez plans to do is buy a modest home, and he will put the rest in a security or trust to cover taxes and living expenses, Cervantes Macías says.
"When people first approached him to tell him about the money, he said, 'Oh it's a bunch of lies' — he didn't believe it," Cervantes Macías says. "Even I, when I woke up the next day and saw how much money was raised—I was shocked!"