Talk about fast-tracking your way to a full serving of fruit.
Matt Jones, 28, a manager at a grocery store in Orlando, Fl., got his start cutting fruit in the produce department at 16. He had no idea his skills would make him a YouTube star.
Jones' friends, who knew he was good with a knife, wondered just how fast he was. Turns out, Jones can turn a whole watermelon into fruit salad in less than 21 seconds.

"Back when I used to cut, people would say I should try for the 'Guinness Book of World Records,'" Jones told TODAY.com. "But I don't think there's anything for this talent."
Jones' video went up on YouTube last week, and so far it has gotten over three million views. He said he has been shocked at the response.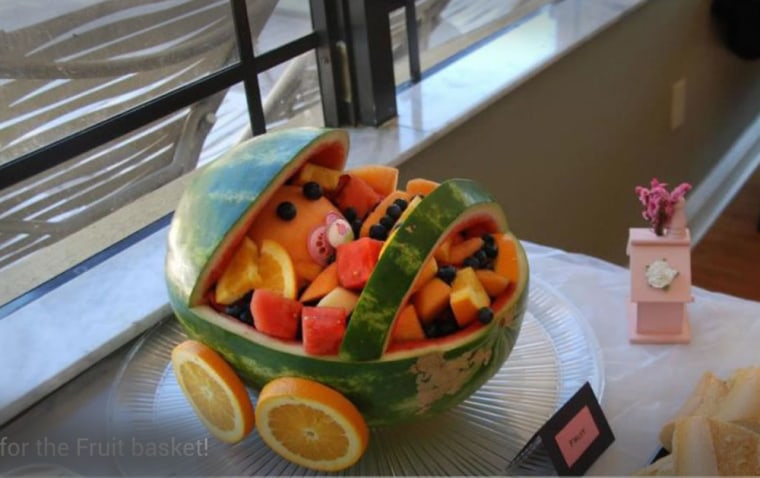 Jones can whip through most varieties of fruit pretty quickly, but there's just one ingredient that's gives him trouble.
"Strawberries. They can be difficult sometimes," he said. "I chop the top off, slice them and they move in different directions." He is also looking to get faster at cutting watermelon, and said it's the one fruit he wishes he could cut even more quickly.
Jones shared his secret for the home cook who wants to get that fruit salad to the table as fast as possible: it's all in the eyes. "Look exactly where you want the knife to go," he said, and then chop away.
"It's like racing cars," he said. "When you're racing cars you just look where you want the car to go."