The White House is welcoming more than 4,500 people for Halloween this year, including students from a range of regional elementary and middle schools who will be trick-or-treating at the president's home.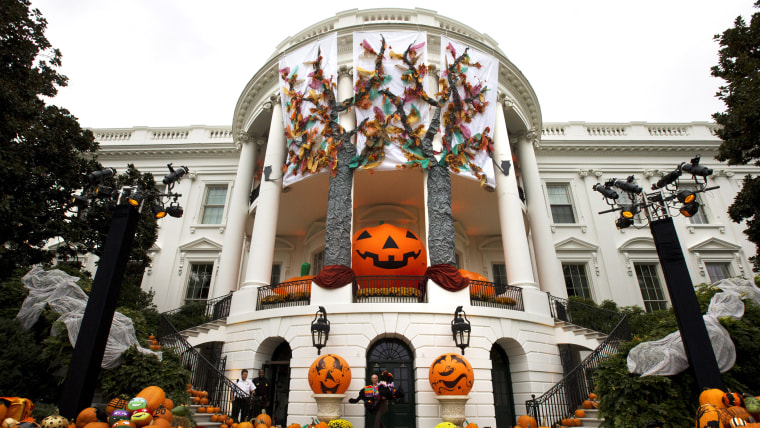 Trick-or-treaters at 1600 Pennsylvania Ave. receive a range of healthy and indulgent treats including Kettle corn, a Gala apple, a box of White House Hershey Kisses, a bag of black licorice and orange tangerine jelly beans, baseball cards featuring first dogs Bo and Sunny and assorted candies. 
But perhaps the sweetest treat of them all is the White House's special sweet dough butter cookies, which you can make for yourself at home using this recipe:
The White House Sweet Dough Butter Cookie Recipe
1 lb Sugar
1 tsp Vanilla
2 lbs Butter
1 tsp Salt
3 Eggs
3 lbs All Purpose Flour   
Mix the butter and sugar till soft and well beaten. Then add eggs, vanilla, salt and half the flour. Beat on slow speed till mixed, then add the rest of the flour and mix until incorporated.
Push flat onto a cookie sheet and refrigerate overnight. Roll out to one quarter inch thick and cut out cookie shapes with cookie cutter.
Bake at 350 degrees Fahrenheit for 14 minutes and allow to cool.