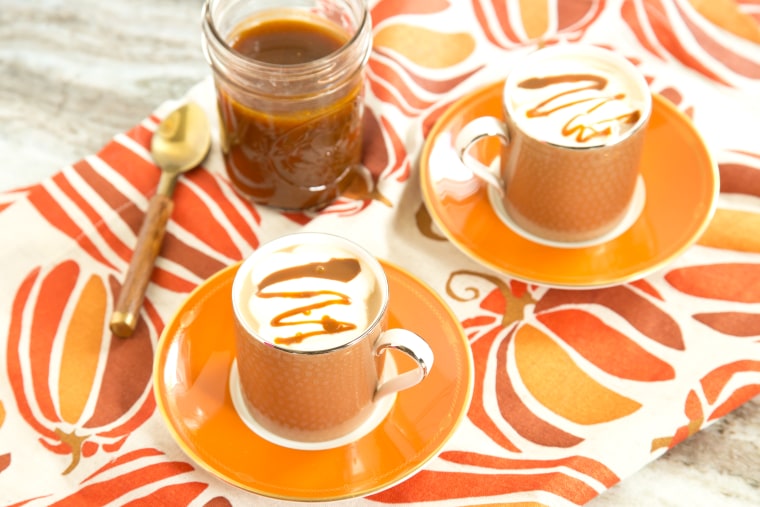 If you're a pumpkin spice latte fan, you've been waiting for this season all year long. And now that fall is finally here, you want to get your fix as often as possible until it's over. We understand, and we're here to support your PSL habit — and help you save a few bucks and calories in the process, too.
Watch: TODAY anchors try pumpkin spice Peeps
Related: Pumpkin spice latte remakes: Starbucks & Panera add pumpkin, ditch caramel color
Use canned or fresh roasted squash to prepare the quick syrup and store it in the fridge so you can have a homemade drink whenever you need a warm, fragrant pick-me-up. The syrup makes enough to last for almost a month — if you can keep your PSL habit to one a day, that is!
Casey Barber is a freelance food writer, photographer, and recipe developer, the editor of the online magazine Good. Food. Stories, and the author of Pierogi Love: New Takes on an Old-World Comfort Food and Classic Snacks Made from Scratch: 70 Homemade Versions of Your Favorite Brand Name Treats.