Memorial Day weekend marks the unofficial start to summer, but warmer weather doesn't mean it's time you put your Crock-Pot away. The five crowd-pleasing slow-cooker recipes below are great for summer holiday parties – they require minimal effort and cleanup but pack big flavors. Plus, a slow-cooker is a great way to keep food at a safe temperature throughout your party – ensuring that your shindig is memorable in a good way.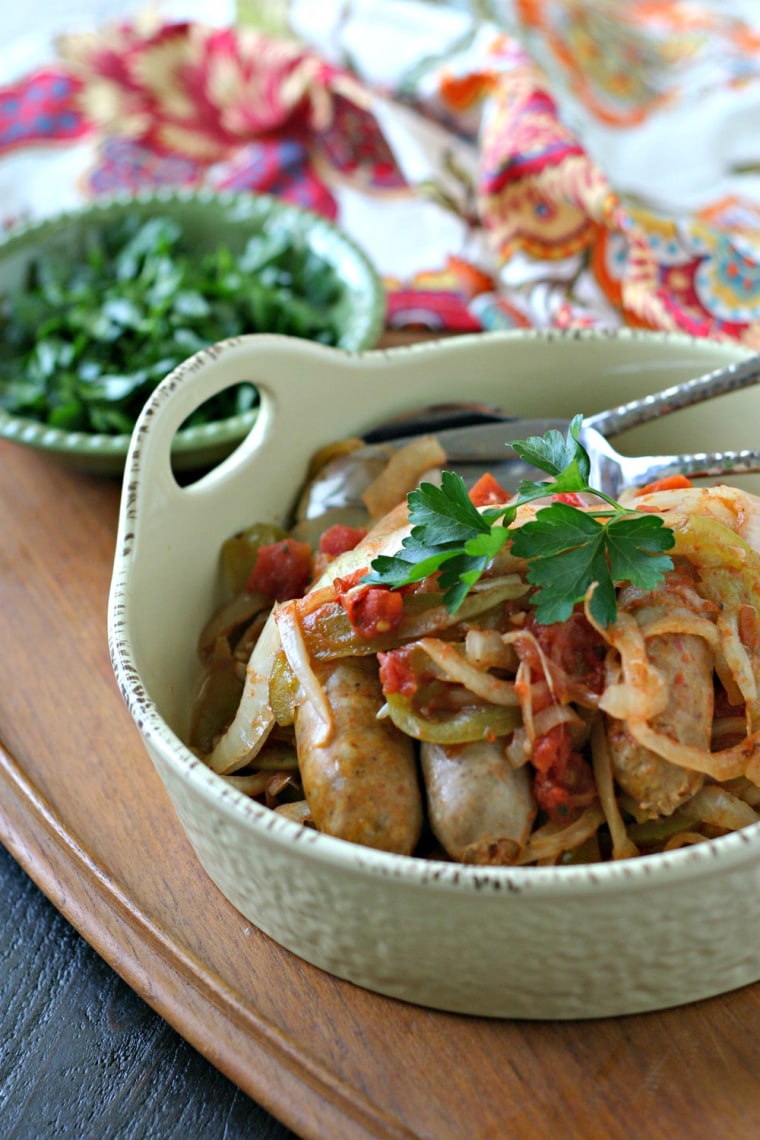 1. Sausage and peppers: Put out some sub rolls with these these sausages and peppers from Everyday Maven founder Alyssa Brantley — your guests can serve themselves, and they'll feel like they're eating at a special treat normally reserved for summer fairs.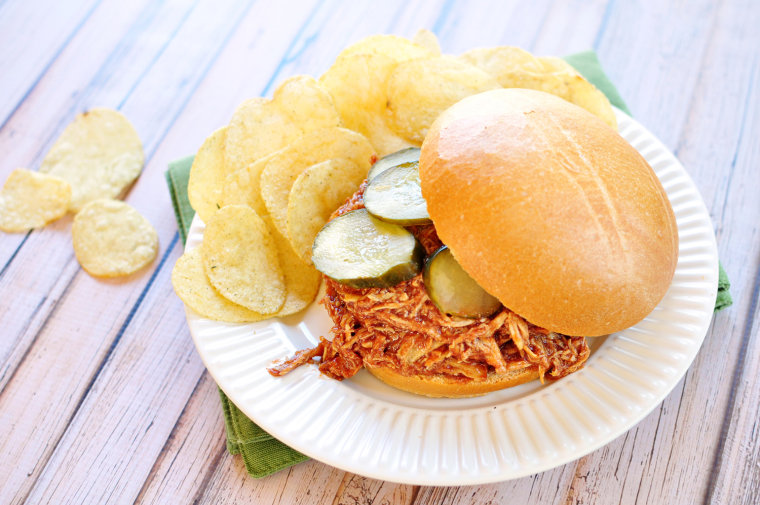 2. Chicken sloppy Joes: If you don't feel like sweating it out flipping burgers over the grill, another great hand-held option is this slow-cooker chicken sloppy Joes recipe from Samantha over at Five Heart Home. Her tomato sauce is from scratch but effortless, and she tops off the sandwiches with pickle slices.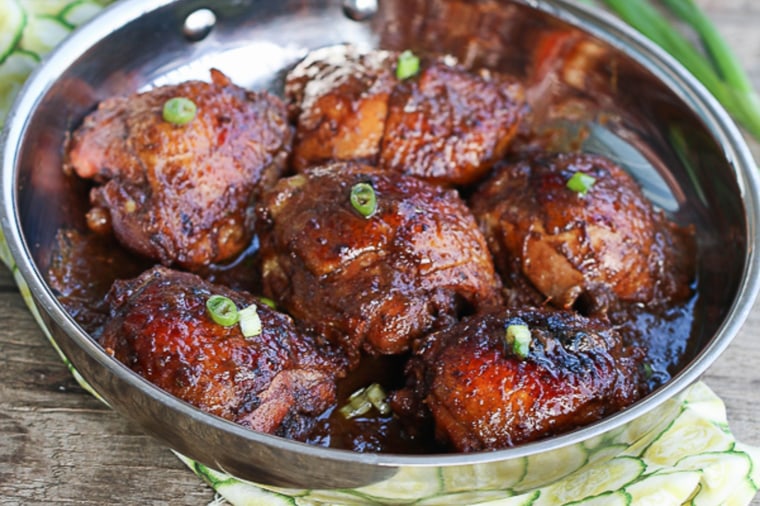 3. Jerk chicken: If you're looking for an easy way to cook a big batch of bone-in chicken in the slow cooker, check out this Slow Cooker Jerk Chicken from Immaculate Adamu, of the blog Immaculate Bites. A quick spin under the broiler at the end gives it that crispy exterior you're looking for, and additions like thyme and allspice give it that authentic Jamaican flavor.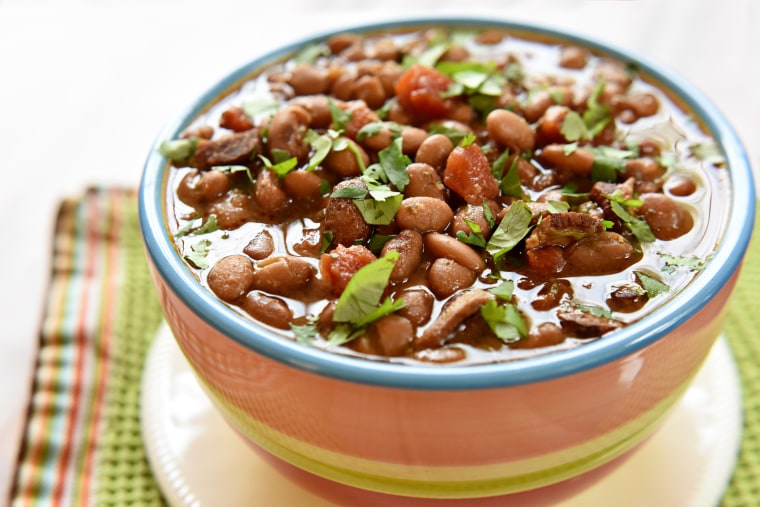 4. Baked beans: You can just picture cowboys making these chuck-wagon style pinto beans over a fire, but it's so much easier to make them inside, no? These slow-cooker ranch beans, also from Samantha at Five Heart Home, are great on their own, she says, but you can also dress them up with cilantro, tomatoes, onion and jalapeño.
Make the ultimate slow-cooker queso dip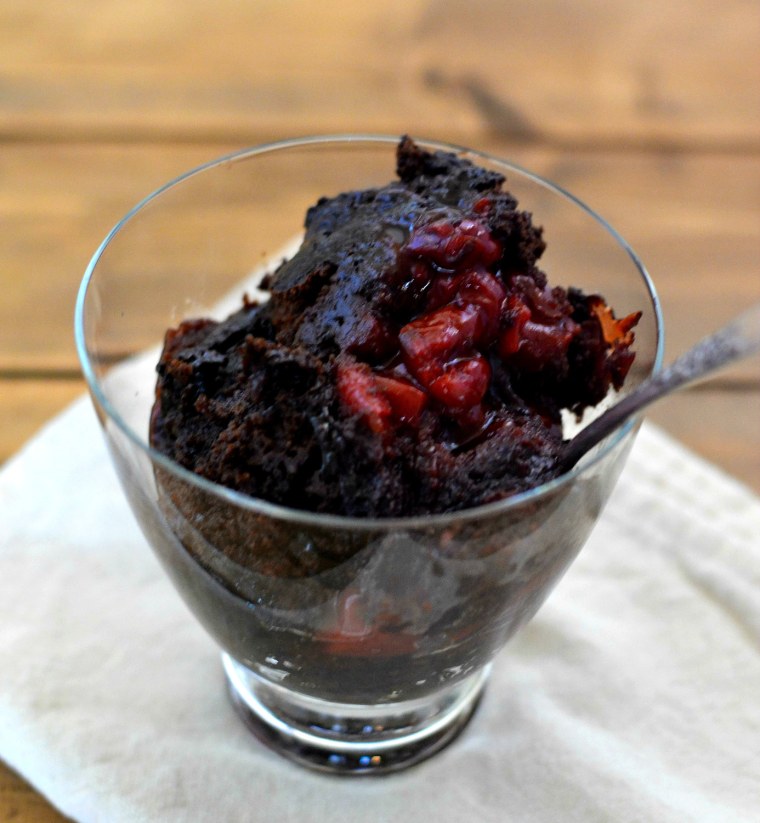 5. Triple chocolate cherry cake: Even your Memorial Day dessert can be made in a slow cooker — like this all-American chocolate-cherry dish. While the cake may look a little messy, the most delicious dishes often do, recipe developer Arlene Mobley, of the blog Flour on My Face, reminds us. Serve the dish — cherry filling nestled under a layer of chocolate cake and another layer of gooey chocolate — with ice cream or whipped cream.