Do you love chicken but don't want to be stuck in the kitchen prepping and cooking? Lucky for you, TODAY is teaming up with celebrity chefs to make things simpler for you. Join TODAY's "Super Simple Chicken: The Only Recipes You'll Ever Need," cooking series, which features five days of delicious dishes.

On Day 3, we're serving up Marcus Samuelsson's finger lickin' good fried chicken.
Shopping list/Ingredients 
4 chicken thighs, skin-on
4 chicken drumsticks, skin-on
1 quart buttermilk
3/4 cup coconut milk
2 garlic cloves, minced
1 tablespoon chicken shake (recipe below)
1/2 pound all-purpose flour
2 ounces semolina flour
1 ounce cornstarch
1/2 ounce ground white pepper
5 quarts frying oil  
Directions
1. Combine buttermilk, coconut milk, garlic and chicken shake, then place chicken in marinade overnight in refrigerator. 
2. Combine all-purpose flour, semolina flour, cornstarch and white pepper to make breading.
3. Remove marinated chicken from fridge and allow excess marinade to drip off. 
4. Roll chicken in breading, shaking off excess.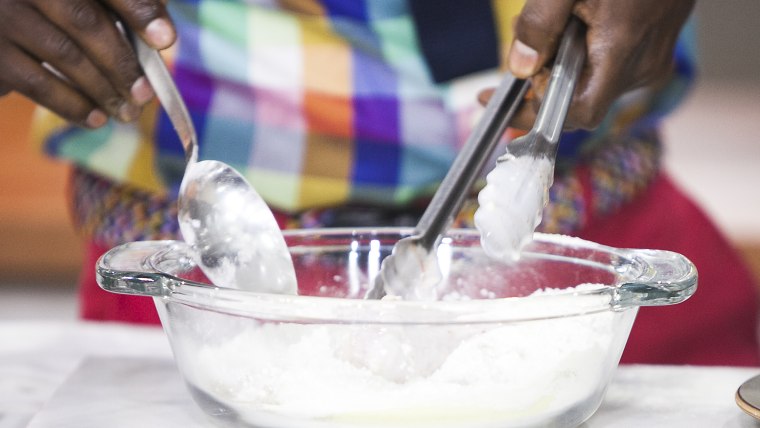 5. In an 8-quart pot, fill with oil and bring to 300 F. Once oil is hot, carefully drop chicken into the oil and let fry for about 15 minutes (inner temperature should be at least 165 degrees).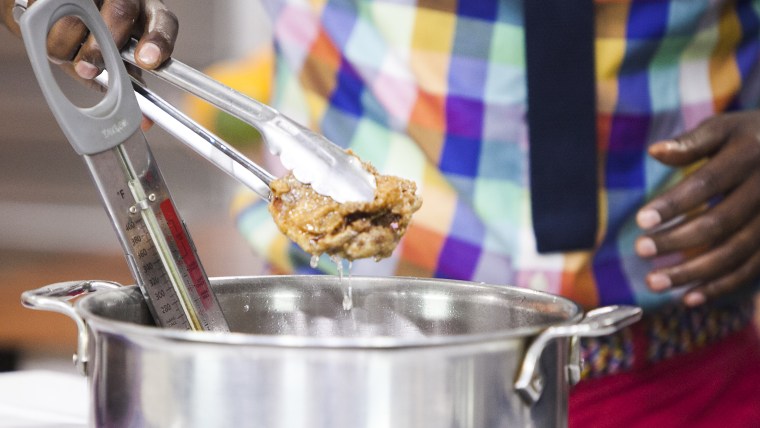 6. Remove chicken from oil and place on paper towel. Season chicken with shake to taste.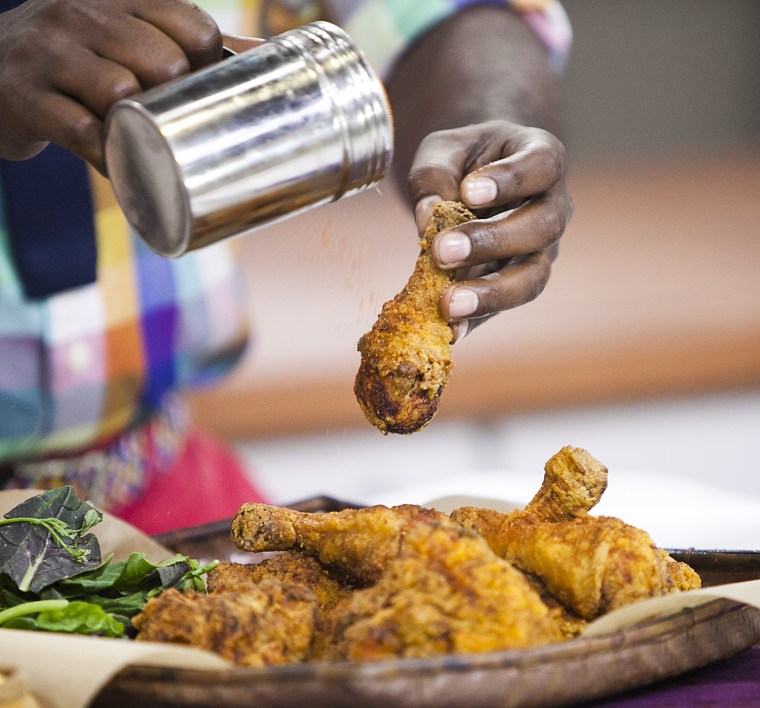 Chicken shake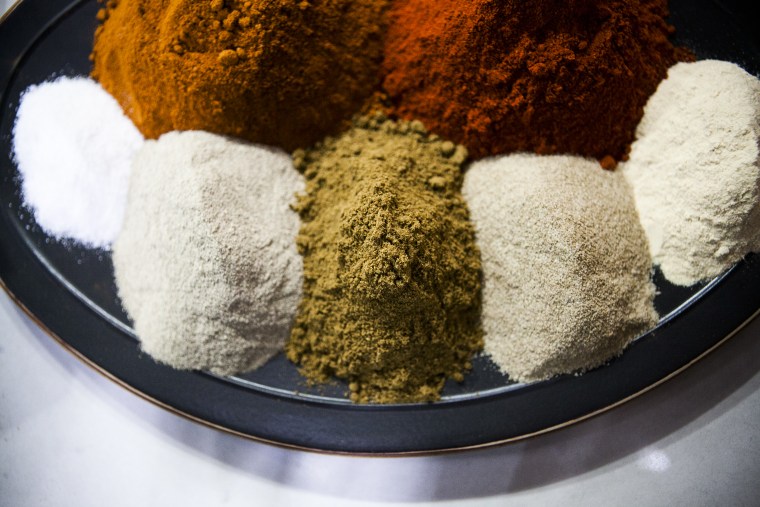 Shopping list/Ingredients

1/8 cup ground garlic
1/2 cup celery salt
1/2 cup ground cumin
1 cup berbere
1 cup smoked spicy paprika
1/8 cup kosher salt
1/2 cup ground white pepper 
Directions 
Combine in a mixing bowl and stir until blended.