Think there's no room in your diet for indulgent foods like chocolate mousse, fettuccine Alfredo, banana cream pie, frozen margaritas, meatball subs and loaded nachos? Think again!
We're happy to report that you can — and absolutely should — enjoy these foods! Simply opt for diet-friendly versions that cut calories without cutting the flavor so you can indulge without packing on the pounds.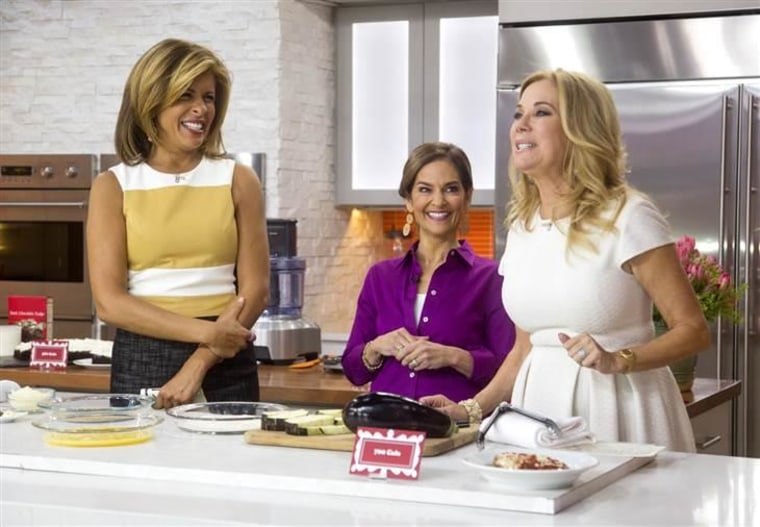 In our new series, From Junk-Food to Joy-Food, TODAY nutritionist Joy Bauer will slim down your favorite fattening fare. Joy kicks it off with remakes of Kathie Lee's favorite, eggplant Parmesan, and Hoda's beloved chocolate cake with vanilla frosting. Check out the recipes and calorie savings below.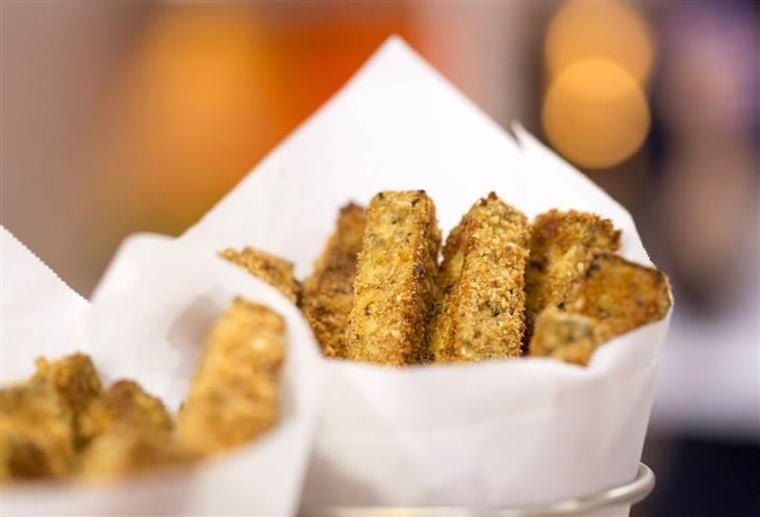 Eggplant Parmesan fries
A regular eggplant dish, featuring breaded and fried eggplant topped with ooey gooey full-fat cheese, can run as high as 700 calories. Joy's lightened up eggplant Parmesan fries will cost you just 220. Dig in!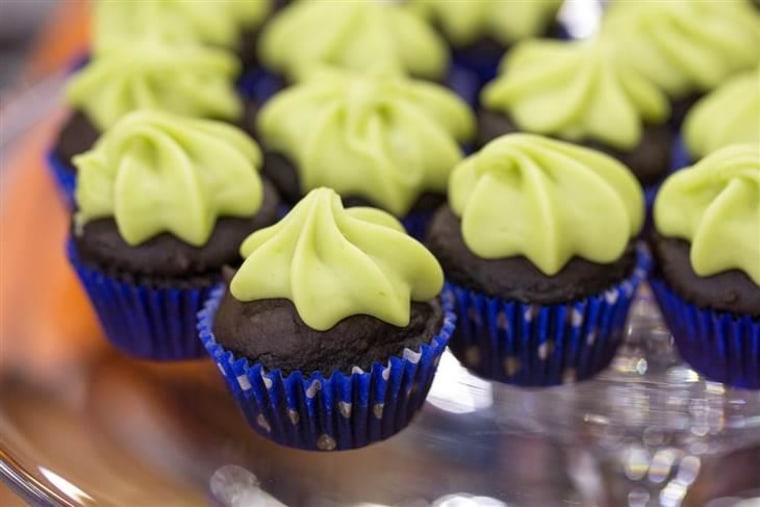 Chocolate baby cakes with vanilla-avocado frostingWhat's not to love about boxed cake mixes? They're so simple and totally delicious. They're also packed with calories and sugar — around 360 calories and nearly 10 teaspoons of sugar per slice once you add the store-bought vanilla frosting.
To cut the calories and amp up the health factor, try using two secret ingredients: black beans for the cake and avocado in the frosting. You'll score some added fiber, vitamins and healthy fat, and no one will ever even know. (Unless, of course, the green hue gives it away!) Each guilt-free mini cake is just 73 calories, so feel free to double up.
For more slimming recipes, follow Joy on Twitter, Facebook, Instagram and Pinterest.