Those of us who like the other white meat, otherwise known as pork, often run into a major issue while attempting to cook it: it comes out dry and tough, instead of juicy and succulent.
And no one enjoys an overcooked pork loin or roast, which can both be chewy and bland.
Never fear, it's TODAY contributor chef Elizabeth Heiskell to the rescue, for our make-ahead Monday series!
"If you know how to cook pork low and slow, it can be one of the most tender kinds of meat in the barnyard!" she told Megyn Kelly TODAY. "It makes a world of difference."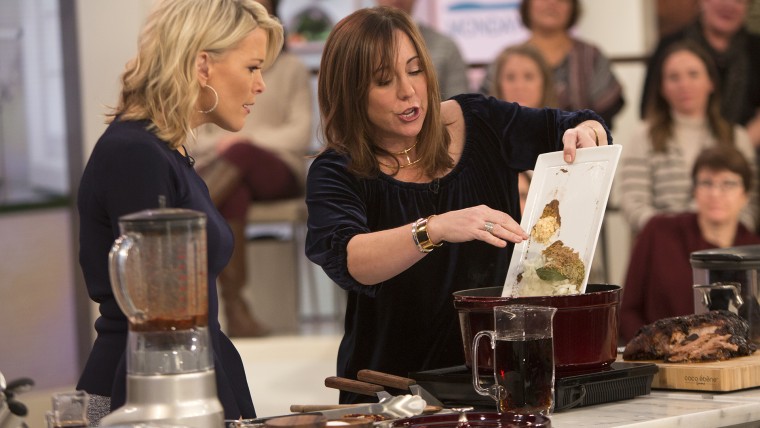 Pork is a smart choice, said Heiskell, because "it is extremely versatile and you get a lot of bang for your buck. It is now lower in fat, which many people think means it's lower in flavor. Not true at all."
Meaning that sure, there are fattier cuts of pork, like bacon, that are rich in flavor but aren't as good for you. But others, like a tenderloin, are great options — if you know how to prepare them properly.
Taking the time to cook pork shoulder will yield beautifully tender results every time. And don't be intimidated by such a large cut of meat — this recipe is deceptively simple.
This versatile dish can be prepared on the stove top or in a slow cooker for a perfect cold-weather feast. The pork shoulder is my favorite because it will feed a crowd and it is so juicy and tender.
If you're serving a big crowd, double-stack the enchiladas, meaning put one layer of rolled tortillas on top of the first layer.