How do you please every guest at the table when you're hosting a crowd for brunch? With this winner of a casserole that's guaranteed to have something for everyone. Layered with two kinds of cheese for creamy comfort in every bite, tons of flavor from savory sundried tomatoes, goodness from leafy greens and a base of the tried-and-true hash brown potatoes we all can't get enough of, it's a versatile and irresistible addition to your repertoire. Assemble the casserole the night before you plan to serve it and pop it in the oven the next morning.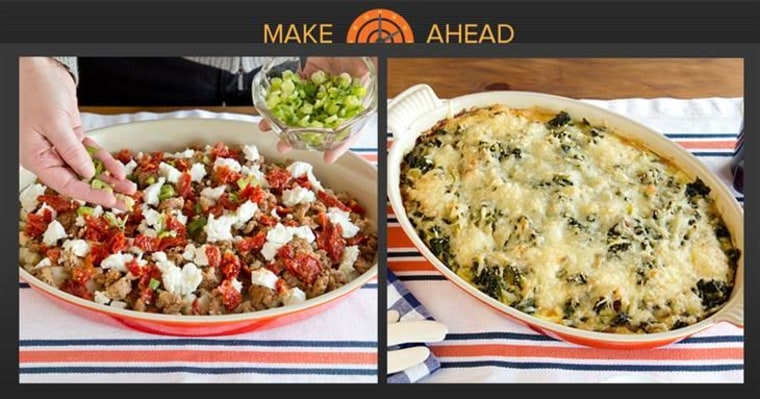 And don't feel you need to stick to the script here. Use this recipe as a template for breakfast casseroles of your own invention, switching it up with your favorite ingredients and seasonal mix-ins. Go veggie crazy and add farmers market finds from asparagus to diced squash, or make it Spanish with frozen diced potatoes with peppers and onions (sometimes called potatoes O'Brien) and chorizo. There's no wrong way to bake it up!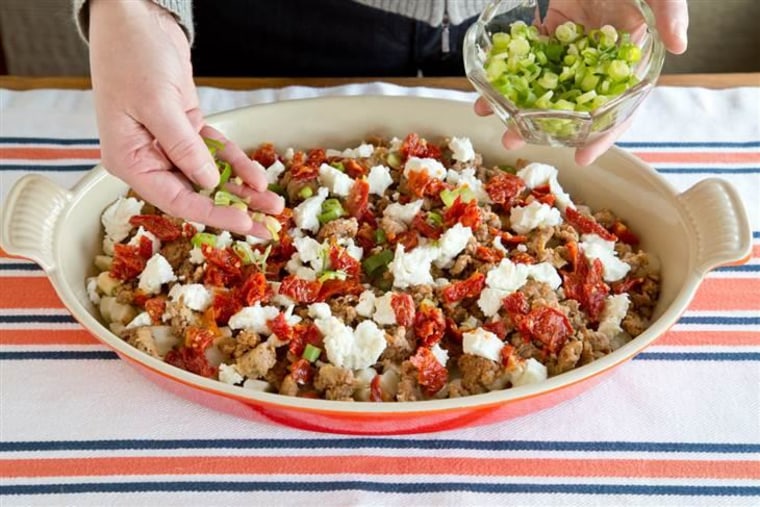 This article was originally published Mar. 26, 2015 at 12:56 p.m. ET.