/ Source: TODAY Contributor
Believe us, we know — salad for lunch is a smart move, but it can get boring day in and day out. Restaurants know this, too; that's why they entice us so often with their crispy chicken and their irresistibly crunchy add-ins. For those afternoons when you can't spend your break power-lunching at a cushy booth, you can still give yourself a boost with a satisfying meal. This entrée salad, inspired by Applebee's Oriental Chicken Salad, hits the spot and saves a few bucks in the process.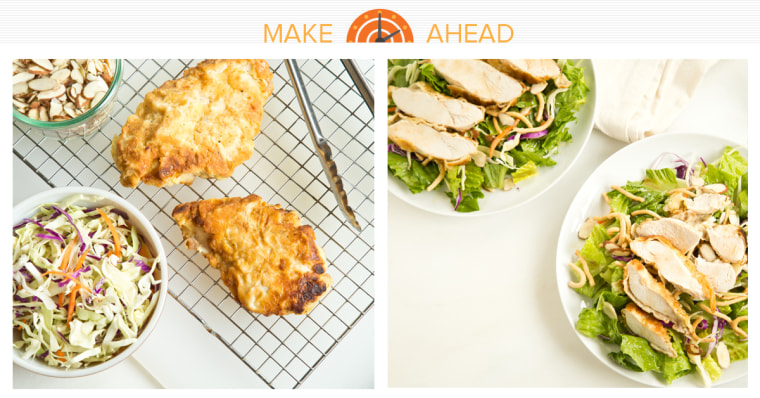 Make the chicken in advance or if you're really pressed for time, grab your favorite pre-cooked crispy chicken or grilled chicken from the supermarket prepared foods section.