M&M's is a classic candy that we will always be happy to find in our trick-or-treat buckets. We know what we're getting when we pop 'em into our mouth; they never take us by surprise — which may be why we love them so much.
But after 75 years, M&M's get the biggest makeover yet: a caramel filling. The new product, M&M's Caramel, will join Peanut, Milk Chocolate and Peanut Butter M&M's by May 2017.
Sure, M&M's has experimented with flavor before — like coffee nut, which was part of the brand's national Flavor Vote in which more than one million fans voted — and texture (like pretzel), but the gooey filling is new. M&M's has never had a soft center like the creamy caramel in this variety.
TODAY's Hoda Kotb gave it a try and said these are the best M&M's she's ever had. "It's not Tootsie Roll-hard — it's mushy," she said. Kathie Lee called them "unbelievable" and we have to agree. The caramel is on point; it's like a gooey gift to our mouths.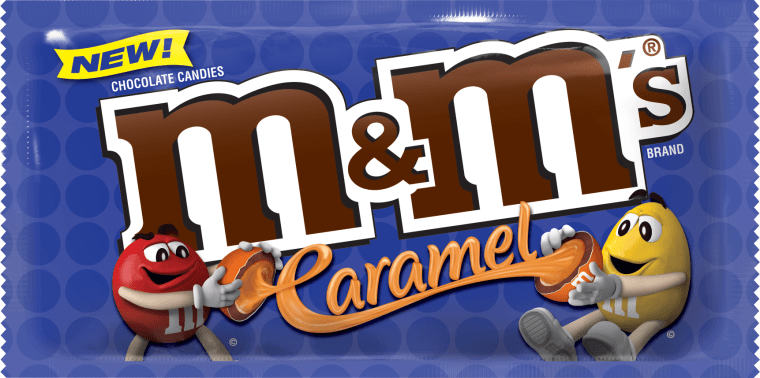 The company spent years developing "proprietary technology to enter the soft and chewy category" with the caramel flavor, Hank Izzo, vice president of research and development for Mars Chocolate North America, told TODAY Food over email.
The brand is calling the caramel addition one of the biggest, most expensive and time-intensive launches in the brand's history.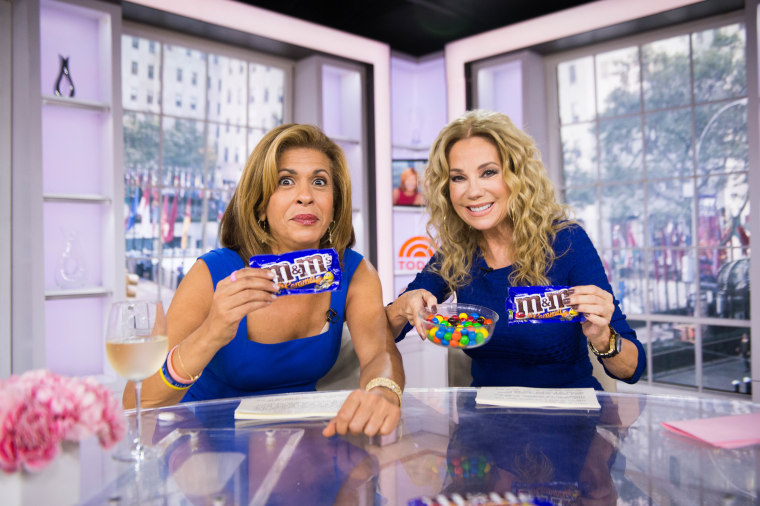 But why did they choose caramel as their first foray into the soft-and-chewy candy world?
Well, aside from the fact that caramel pairs very well with chocolate and is a familiar, nostalgic flavor, it's also "the fastest growing flavor segment in food and the fourth largest flavor segment within the overall chocolate category," said Izzo. And based on consumer testing, M&M's Caramel scored higher than any M&M's brand variant ever.
But before you run out to load up on these so you can win Halloween, let us remind you that they're not available 'til May 2017. Sigh. What a tease.