Cold-cereal lovers who know they should probably eat more oatmeal, listen up: Lucky Charms- and Cinnamon Toast Crunch-flavored oatmeals have been spotted on shelves.
The packets of instant oatmeals include marshmallow and cinnamon crunch toppings, respectively, so that breakfast eaters can "mix in the magic."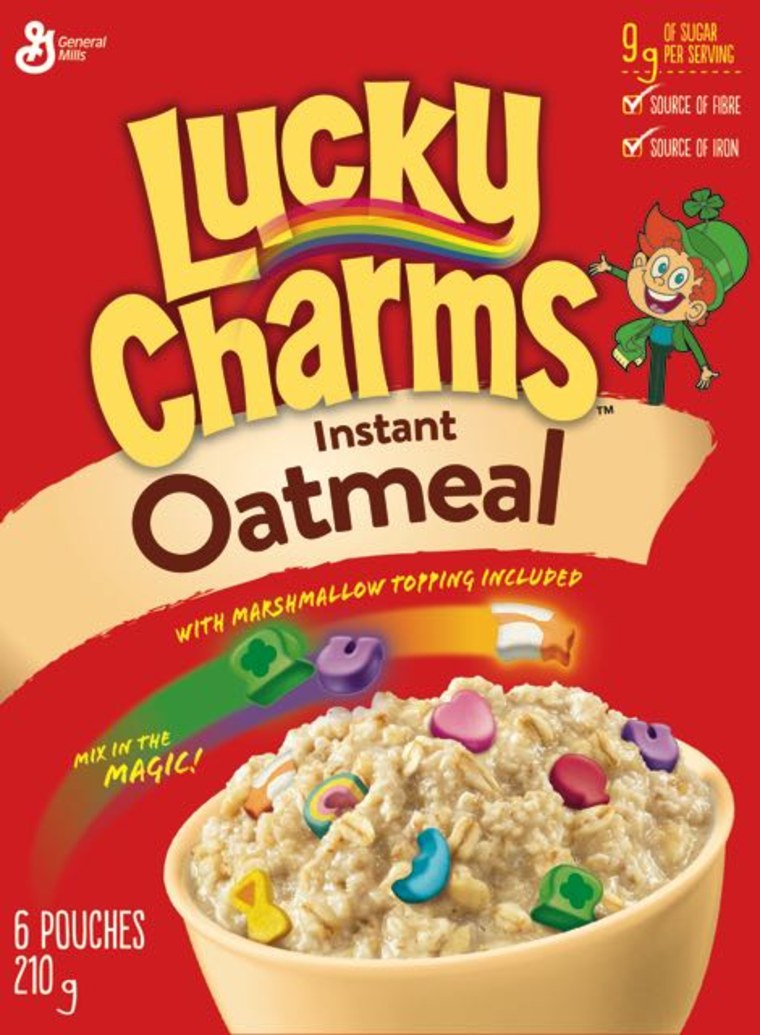 The catch is, they're only available in Canada, as a limited-edition product, right now for eight weeks only, General Mills confirmed to TODAY Food.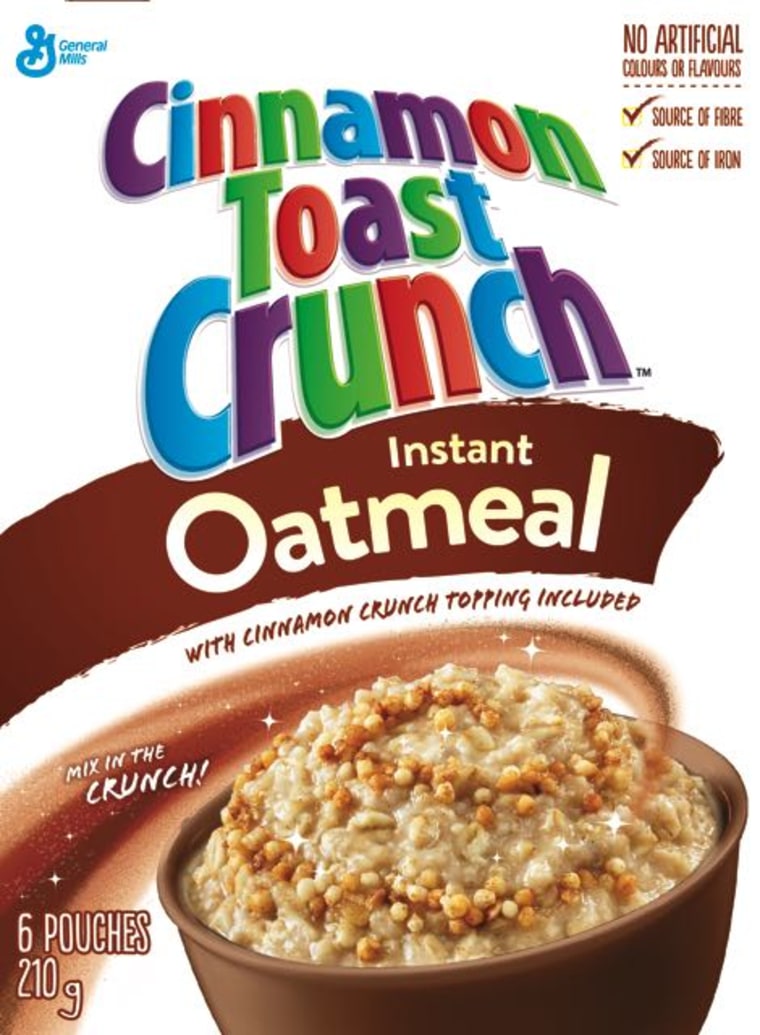 But are they actually better for you than the standard cereal? By a smidge: Each pouch of Lucky Charms oatmeal has 9 grams of sugar — while a serving of the actual cereal has 10 grams. Interestingly, a standard serving of strawberries-and-cream instant oatmeal has 12 grams of sugar, so Lucky Charms has it beat there.
Still intrigued? Unfortunately, "There are not any plans at this time to introduce the product in the United States," a General Mills spokesperson told TODAY Food.
RELATED: 10 slow-cooker breakfasts you'll dream about all night
"We know that Canadians love their oatmeal and it is not uncommon for us to launch a limited-edition item in one market," the spokesperson added when pressed with the question many American cereal lovers will have: "Why not us?!"
We'd be shocked if the company does not plan a bigger roll-out if the product does well — cereal sales have been on the decline in recent years — but if you're passionate about all cereal lovers getting an equal opportunity to experience this mash-up, the company does say it welcomes consumer comments at 800-248-7310, just sayin'.
In the meantime, if you can't get to Canada, try to mimic the effect by making oatmeal, mixing in a tad of sugar and a sprinkling of Lucky Charms marshmallows — if you're willing throw off the cereal-to-marshmallow ratio left in your box.