The sands of time have just about run out for a bright-yellow marshmallow in boxes of Lucky Charms cereal.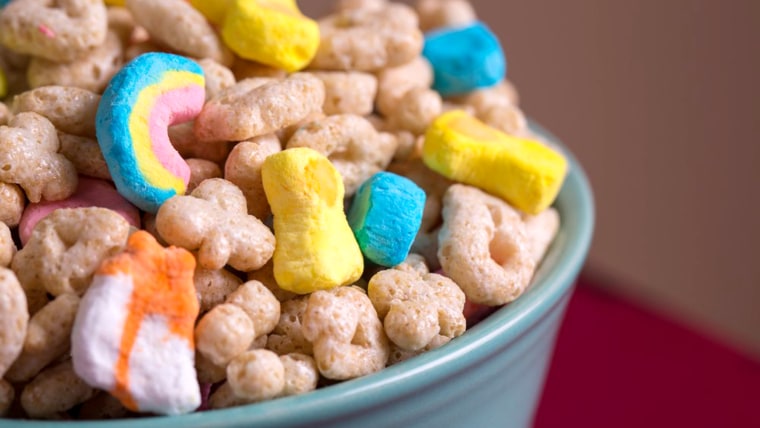 General Mills announced Friday that the hourglass-shaped marshmallows will be discontinued starting in the spring, People magazine reported.
"The hourglass has been a part of Lucky Charms since 2008, but as with any hourglass, its time is up," company representative Mike Siemienas told TODAY Food.
It's not the first time the popular children's cereal, which hit store shelves in 1963, has said goodbye to a beloved shape.
Of the original marshmallows — green clovers, pink hearts, orange stars and yellow moons — only the pink hearts have remained. Cereal lovers have had to say goodbye to blue diamonds, purple horseshoes, red balloons and several other marshmallows over the years. Those green clovers, however, did make a comeback in 2004 after being weeded out earlier.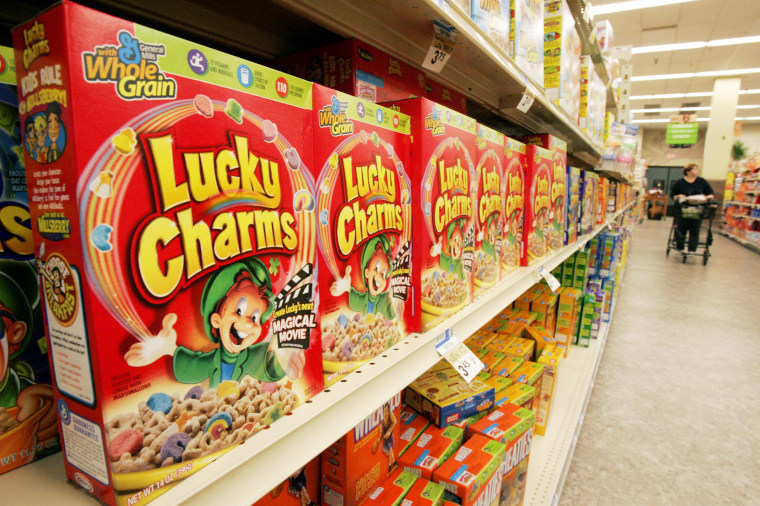 The company has yet to announce what new shape will be replacing the hourglass marshmallow in every box but, historically, Lucky Charms has not been shy about tinkering with its own magic formula.
Last May, consumers with a real sweet tooth got to sample marshmallow-only boxes of the cereal. Then by the holiday season, Cinnamon Vanilla Lucky Charms hit the shelves. Those boxes included special snowball and snowmen-shaped marshmallows.
Siemienas added that General Mills is always open to input from any aspiring leprechauns out there.
"We're always interested in hearing from our fans on what marshmallows they would be interested in seeing in Lucky Charms," he said. According to the brand, new ideas can be relayed by tweeting to @LuckyCharms, posting to the cereal's official Facebook page, or calling General Mills' customer service line: 1-800-328-1144.
So let those sweet thoughts flow!