Kenny G is known for smooth jazz, not frothy beverages, but the saxophonist recently generated buzz when he claimed to have had a hand in creating one of Starbucks' most popular items.
In an interview with Bloomberg News last month, the 58-year-old musician revealed that back in the early '90s, when the Seattle-based chain only offered traditional coffee drinks on the menu, he advised CEO Howard Schultz to come up with a more creative concoction.
"There was another company, Coffee Bean, that had something called blended … it was a sweet drink, and people were lined up around the block," the musician recalled.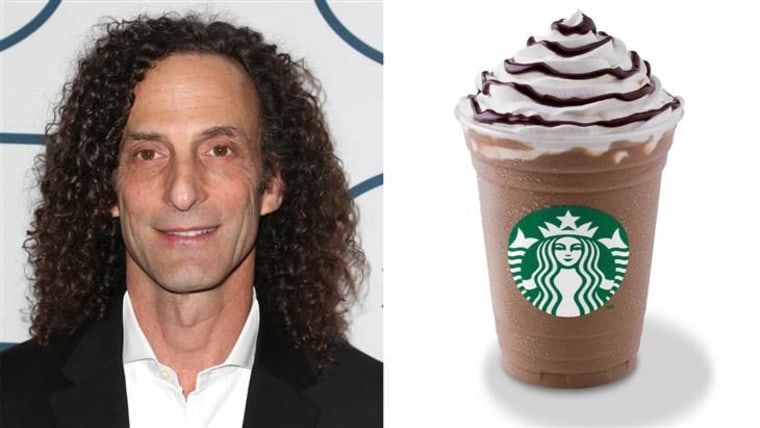 "I would always call Howard and say, 'Howard, there's this thing that they do there and it's like a milkshake, or whatever.' I think part of the reason they did [the] Frappuccino was people like me giving them that kind of feedback. So, I'd like to think that I was partially responsible for that," he added.
A Starbucks representative told TODAY.com that the sax star, who was one of the company's early investors, did indeed help inspire the frozen favorite, which made its debut in 1995.
"Kenny has been a dear friend of Starbucks since the beginning of the company, and he did provide feedback on the creation of the beverage. We are very appreciative of everyone, including Kenny, who've been a part of the success of Frappuccino," the spokesperson said.
While Kenny G is now more focused on promoting his latest album, "Brazilian Nights," than brainstorming blended beverages, he told Bloomberg that his new release would be a great fit for Starbucks' stores to sell.
"Brazilian music and coffee are going to go beautifully together," he said.