Do you love chicken but don't want to be stuck in the kitchen prepping and cooking? Lucky for you, TODAY is teaming up with celebrity chefs to make things simpler for you. This week, TODAY is launching a cooking series titled "Super Simple Chicken: The Only Recipes You'll Ever Need," which features 5 days of delicious dishes from chefs Marcus Samuelsson, Tim Love and more. 
Before it starts, we want to help you get a head start on getting all the ingredients you need. Get the recipes below, and cook along with us all week long!
MONDAY: Crispy baked chicken wings with blue cheese dressing
Laura Vitale from "Laura in the Kitchen"
TUESDAY: Chicken under-a-brick

Chef Tim Love

WEDNESDAY: Fried chicken

Chef Marcus Samuelsson 

THURSDAY: Thomas Keller's "My Simple Roast Chicken" 

From Nilou Motamed, Editor-in-chief Epicurious

FRIDAY: Roasted chicken thighs with lemon and oregano

Adam Rapoport, editor-in-chief Bon Appetit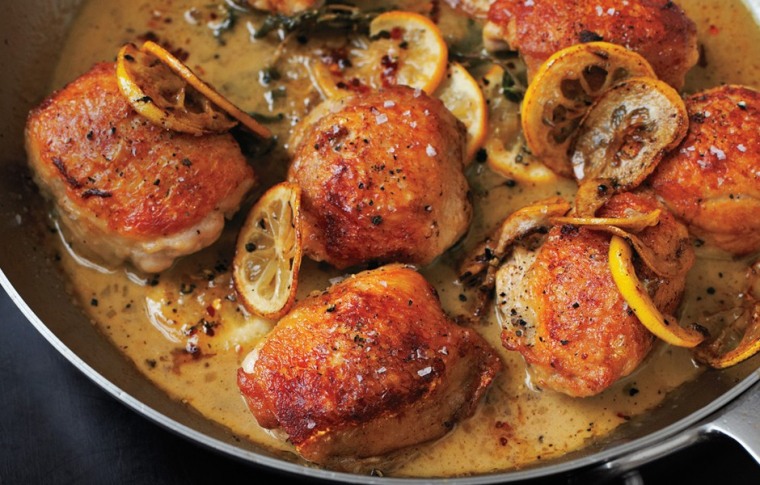 WEEKEND: Sweet chili BBQ chicken
Chef Roger Mooking