For anybody who has passed up on that second order of Chick-fil-A nuggets because of a long line at the counter, your sad days of standing are over.
Seven Chick-fil-A restaurants just added a new device to the tables of eateries in Denver, Indianapolis, Houston and San Antonio. The push-button technology, created by Kallpod, is so magical that it's even being used at Walt Disney Parks and Resorts, in addition to other luxury hotels and restaurant chains like Romano's Macaroni Grill.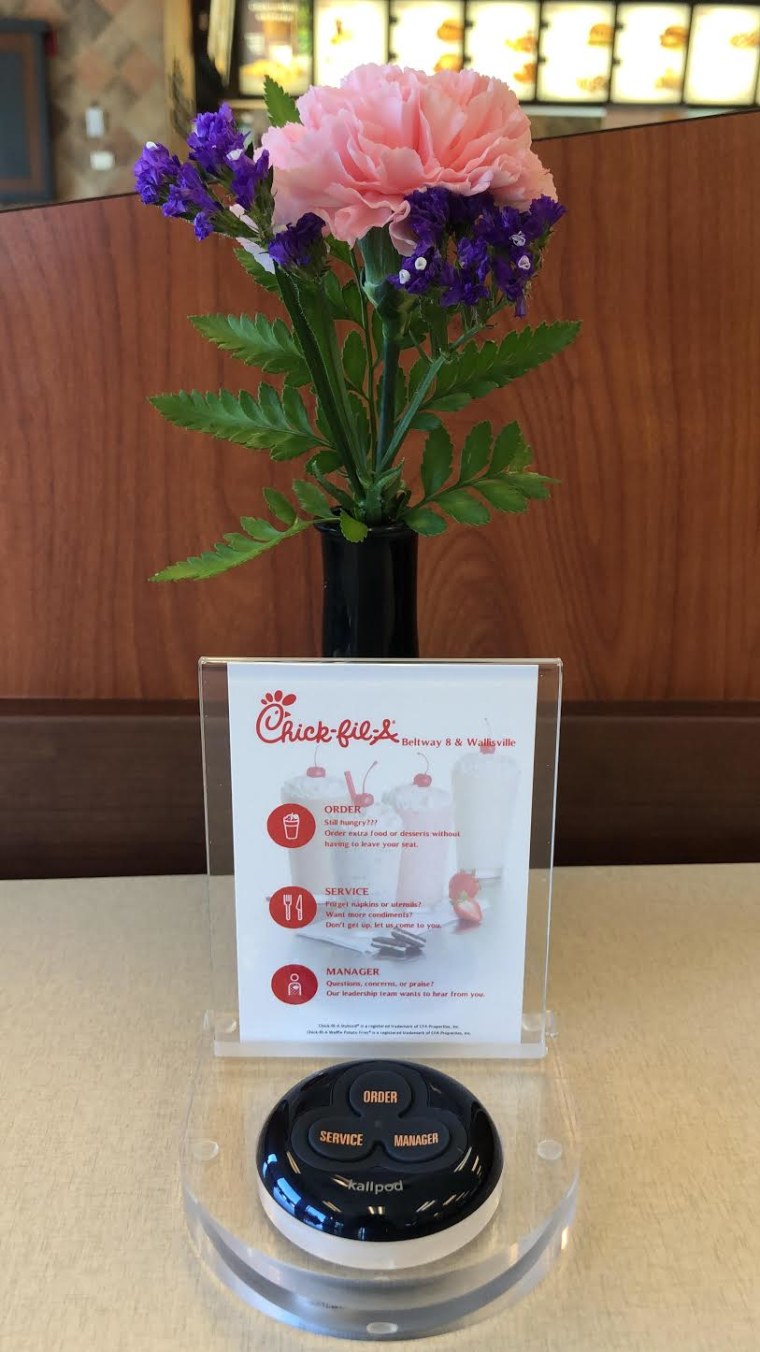 To go above and beyond its notably good service (from giving free food to locals and hiring employees who perform random acts of kindness) the Chick-fil-A stores have installed a button that allows consumers to order another round of food, drinks and more right to your table.
The Kallpod device, placed at tables alongside an easy instruction sheet, has three buttons: one for service if, say, you forgot the napkins; one for a manager if you have any questions or concerns about your meal and one for ordering food, should you be craving something sweet after demolishing lunch.
Two of the Houston locations, the first of the seven to implement the Kallpod technology, are run by franchisee Devin Deshotel, who noticed the new call button's positive impact on business.
"Before implementing the Kallpod technology, Deshotel's locations were averaging $30 to $45 per day from guests' ordering a second time at the table. Now, just three months later, the locations are averaging between $200 to $350 dollars per day on these second orders," Kallpod said.
According to Chick-fil-A, the decision to install Kallpod call buttons for easy ordering is up to each Chick-fil-A restaurant owner. The corporate chain does not foresee immediately adding the devices to all 2,300 locations nationwide, but will announce if a large number of individual stores plan to roll them out in the future.