Inspired by their childhoods in Maine, cousins Sabin Lomac and Jim Tselikis decided to bring a taste of New England to California with their Cousins Maine Lobster food truck. The result? A popular seafood restaurant on wheels, serving up delicious dishes like this lobster quesadilla.
Lobster quesadilla

For the quesadilla:
1 (10-inch or 12-inch) flour tortilla
2/3 cup grated cheese blend 
2 1/2 oz. lobster meat
For the quesadilla sauce: 

1/6 gallon of mayonnaise
1 lb. sour cream
10 oz. plain yogurt
2 oz. lime juice
1 1/2 oz. chipotle
1/6 of a bunch of cilantro
1/6 of a jalapeño, seeded and deveined 
1 oz. lime juice
For the pico de gallo: 

About 12 Roma tomatoes, seeded and liquid removed

1 white onion, diced into 1/4-inch pieces
2 to 3 jalapeños, finely diced 
1/2 of a bunch of cilantro 
Zest and juice of 1 to 2 limes 
Salt (to taste)
Pepper (to taste) 
To make the quesadilla:
Warm tortilla on the grill. Place grated cheese on 1/2 of tortilla, then place the fresh Maine lobster meat on top of the cheese.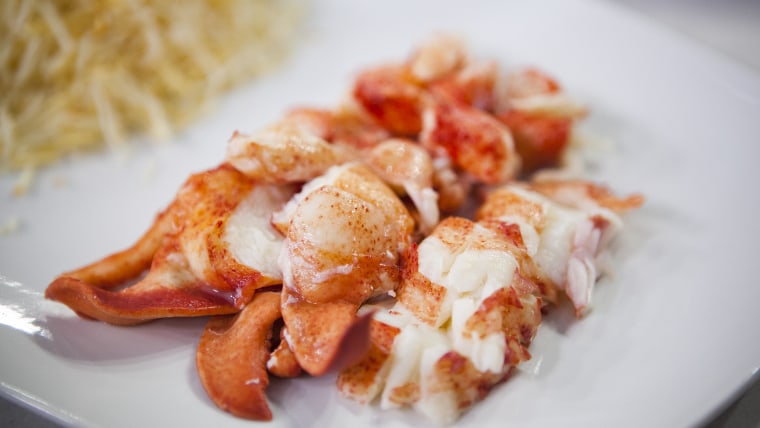 Fold other 1/2 of tortilla onto itself. Let the tortilla grill for 2 to 3 minutes, flipping sides. Cut into 4 pieces. 

To make the quesadilla sauce:
In a food processor, blend the mayonnaise, sour cream, yogurt and lime juice. Add in the chipotle, cilantro, jalapeño and lime juice and blend together.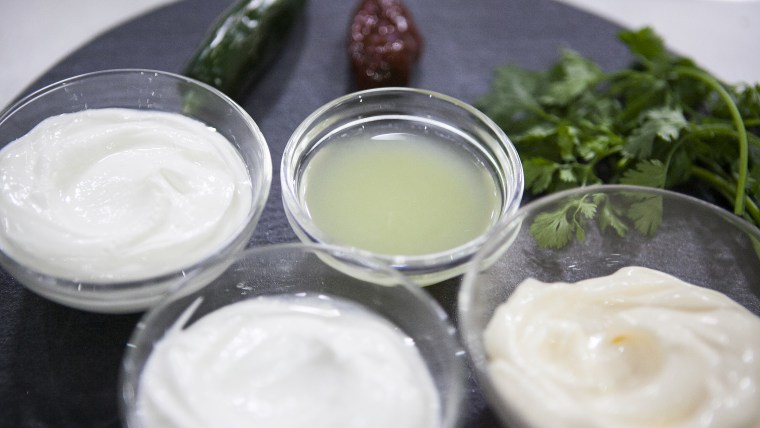 To make the pico de gallo:

Combine all ingredients. 
To assemble: 
Top the lobster quesadilla with 1 tbsp. quesadilla sauce and 1 tbsp. pico de gallo. Serve.