A simple one-hour marinade is all it takes to infuse chicken breasts with sweet, citrusy flavor. White balsamic vinegar leaves the chicken pristine in color, but dark balsamic will still taste just as good – though it will impart a darker stain to the meat as it marinates.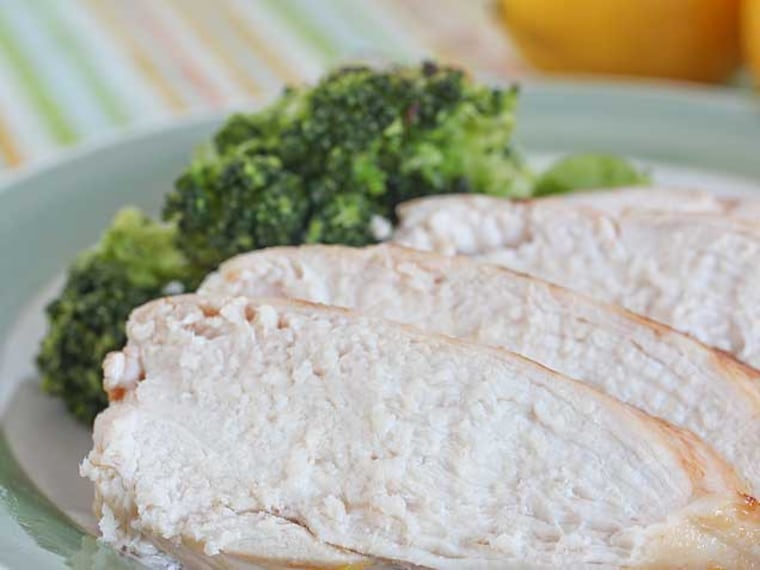 Ingredients:
2 lemons, zested and juiced

1/2 teaspoon kosher salt

1/2 cup white balsamic vinegar

1/4 teaspoon freshly ground black pepper

2 large cloves garlic, smashed and roughly chopped

4 boneless, skinless chicken breasts

Yield: 4 Servings
Directions:
Whisk the lemon zest and juice, vinegar, garlic, salt, and pepper together in a bowl, then transfer to a gallon-size zip-top bag.
Add the chicken, seal tightly, and press gently to make sure the marinade is evenly distributed among the meat. Marinate for 1 to 1 1/2 hours on the countertop or for 4-6 hours in the refrigerator.
Preheat the oven to 375.
Remove the chicken from the marinade, shaking gently to remove excess liquid and any pieces of garlic that may have adhered, and transfer to a 9x13-inch baking dish.
Bake for 20 minutes, or until a thermometer inserted into the thickest part of the chicken breast reads 165. Remove from the oven and let rest for 5 minutes before slicing.
Serve with your favorite steamed or roasted vegetables on the side.
This recipe originally appeared on iVillage.