It's time to get grilling with Al!
You can sign up here for our fourth (!) TODAY Food Cooking Class, Backyard Grilling & Barbecuing with Al & Matt, hosted by TODAY's Al Roker and award-winning chef Matt Abdoo of Pig Beach and Pig Bleecker in New York City.
Join Al and Matt for a one-of-a-kind cooking experience. In this class, the pair bring you 10 of their favorite grilling and BBQ recipes that are perfect for busy weeknights or backyard entertaining. Along the way, get pro tips and tricks for standout steaks, seafood and more.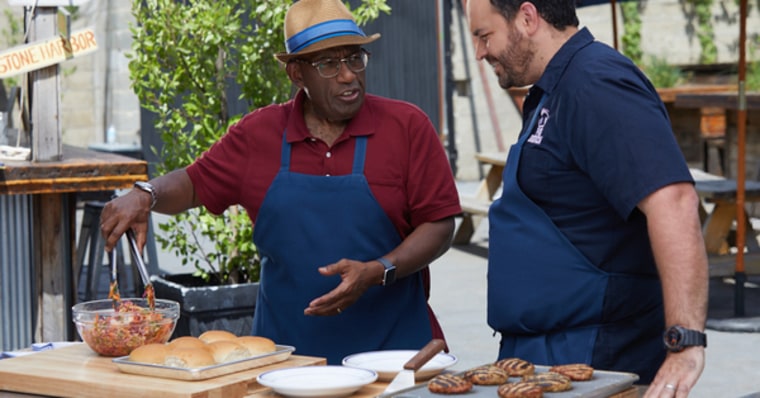 If you want to take a look at the class, and see what you get when you buy a subscription, just head to mybluprint.com to sign up and get a sneak peek free for the next two days only. You'll also get access to Al and Matt's digital cookbook for free!
Sign up now to take this TODAY Food Cooking Class!
This special online class is brought to you by Bluprint, an NBCU company.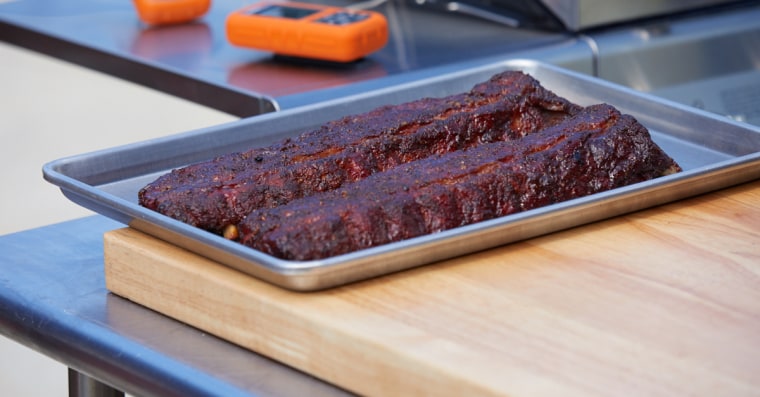 Our friends at Craftsy have relaunched their subscription service as Bluprint, a lifestyle learning platform. We've partnered with Bluprint to bring you premium cooking content (like this and more to come) with your favorite TODAY anchors.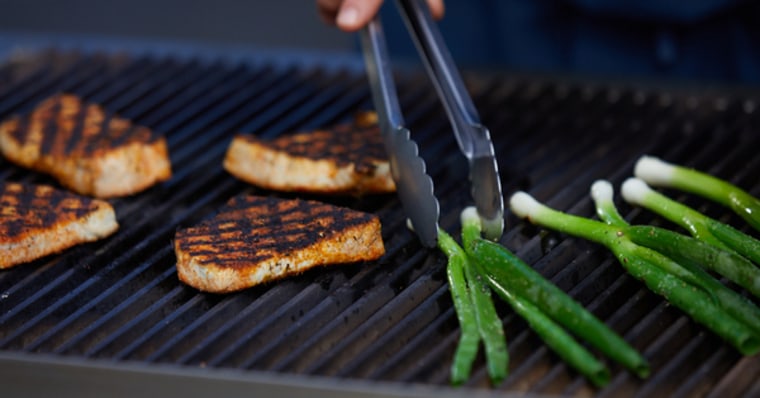 Here's a sampling of the recipes Al and Matt will arm you with for your next backyard barbecue.
Al adds pork to the turkey to keep these burgers moist and flavorful, and the sweet apple and zesty lime in the slaw brings a unique brightness to them.
Don't let the long list of ingredients fool you: This burger is easy to put together. The multiple layers of flavors in the meaty burger, tangy sauce and zesty pickles make the extra effort of measuring and mixing well worth it.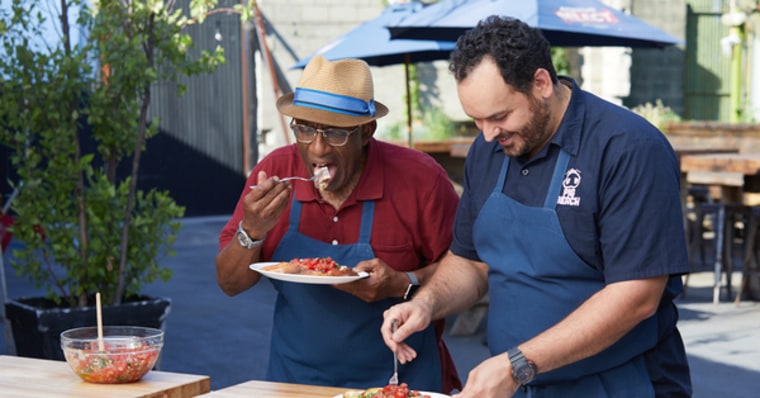 Aside from grilling, Bluprint classes can teach you how to masterone-pot cooking with TODAY's Dylan Dreyer and chef Ryan Scott, how to make pasta like a prowith chef Scott Conant, and how to create show-stopping pies and tarts with chef Gesine Bullock-Prado. Basically, you'll learn how to nail it in the kitchen every time.