Do women make different decisions about their careers and family life when they're alone versus when they have the support of fellow female friends?
Lean Cuisine, the frozen meal brand owned by Nestlé, recently conducted an experiment they've titled the "#ItAll" campaign to see how women define and create their ideal lives — but it's causing some major backlash on social media.
In the experiment, which was filmed for a four minute video, 18 women filled out an electronic survey about how they would describe their perfect lives or how they would "have it all," including choices about family size, career paths, finances, personal enrichment, health and education.
Two weeks later, the same women were invited to a fake grocery store to "shop for their ideal lives" alongside friends, family or colleagues. The shelves were lined with colorfully boxed representations of life (like kids, degrees and more represented as store items) that were the same as the choices in the survey. In the end, a professor analyzed the differences in choices women made when shopping together versus alone.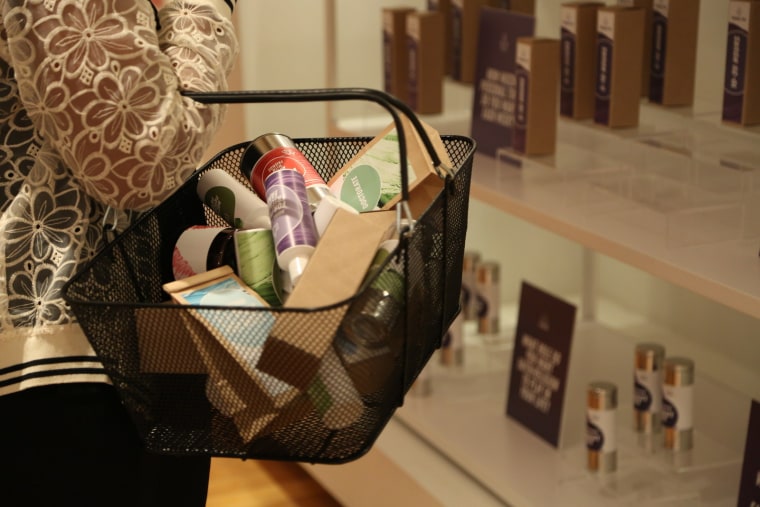 The results found that 89 percent of the participants made more ambitious choices when supported by key women in their lives, and 77 percent made those choices in the areas they said mattered the most to them.
A press release from Lean Cuisine stated that the results "demonstrated the impact women can have on other women as an engine for ambition." Emily Balcetis, associate professor of psychology at New York University, who designed the experiment with Lean Cuisine, said in the release that "women can encourage each other to shoot for more where it matters most, rather than working to accomplish something that society says we should."
However, the new campaign is catching serious flack with some folks on social media, with many calling Lean Cuisine, which is known for its lower-calorie entrees, hypocritical for claiming to be an advocate for women while pushing "diet" meals.
But just because some people on Twitter are angry doesn't mean everyone agrees. There are a few voices on the other side of the (frozen) aisle, tweeting their support for the brand's message.
A spokesperson for Lean Cuisine told TODAY Food by email that it is not a "diet" brand, noting that several years ago they evolved the company and menu to meet changing consumer demands. The company now describes its products as recipes "developed with women's dietary preferences in mind," and promotes new meals developed with non-GMO ingredients, fewer preservatives and even some gluten-free options. But, of course, the name "lean" still remains in the brand's name.
However, they're not just selling frozen meals. This year, the company launched its L.E.A.N. Fund, an initiative that helps female entrepreneurs in lower income communities who may have difficulty securing traditional bank loans start small businesses by providing grants. A company spokesperson told TODAY Food that while it's only operating in Cleveland, Ohio, currently, the fund plans to award four women grants valued between $6,000 to $15,000 this year.