After an intense and highly competitive culinary contest, Lay's has finally chosen their newest potato chip flavor — and it kind of reminds of us the perfect happy hour snack.
Lay's newest chip to win this year's "Do Us A Flavor" contest is ... drumroll, please ... Crispy Taco. The annual competition, which lets fans submit fun and original chip ideas, opened earlier this year. This year's three finalists, which were chosen in August, included Everything Bagel with Cream Cheese and Fried Green Tomato.
But Crispy Taco beat them both, emerging victorious during the final decision announced this week.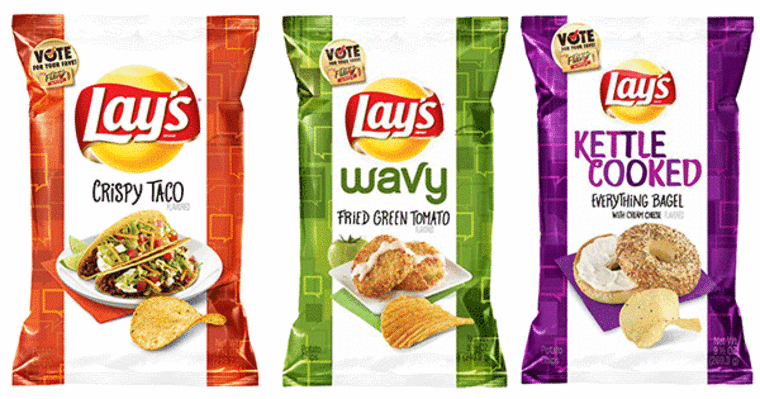 Ellen Sarem, a mother from San Antonio, Texas, won the grand prize, which scored her a cool $1 million — and the envy of contest entrants across the country.
The two other finalists, Lindsay Hoffman, who submitted Lay's Everything Bagel with Cream Cheese and Gregory Pope, who submitted Lay's Wavy Fried Green Tomato, will each receive $50,000. During the contest, Lay's says they received millions of fan entries, making Sarem's final feat no small potatoes.
Each entrant pitched his or her flavor idea via a photo, video, or written submission to Frito-Lay. Once the contest was narrowed down to the finalists this summer, fans across the country voted on the three flavors online.
According to a Lay's media statement, Sarem's flavor inspiration came from years of working hard to perfect her own taco recipe, a badge of honor in Sarem's hometown of San Antonio.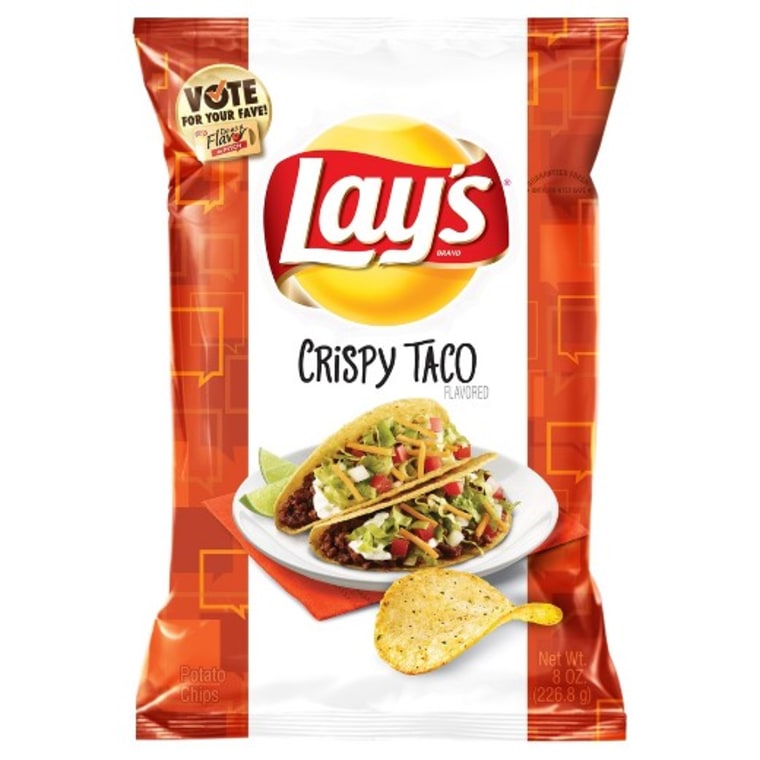 "This year's competition was fueled not only by great flavors, but also by the people and stories behind each one of them," Sarah Guzman, senior director of marketing for Frito-Lay announced in a statement to media.
"We've now introduced a total of 14 flavors to America throughout this iconic contest and, if one thing has remained unchanged, it is that our fans have incredible ideas for the next flavors of Lay's."
Previous winners have included "Cheesy Garlic Bread," "Wasabi Ginger," and "Southern Biscuits & Gravy."
According to People magazine, Sarem says she plans to use her substantial winnings to take her family on a nice vacation — and put some money towards her son's education, of course.
JunkBanter, a snack review site, recently sampled the new taco-flavored chips and declared that "they smell like taco seasoning … chili powder, cumin, and oregano." As for the taste? JunkBankter agreed that they are "great, and very taco like.
"There's a little kick from the chili and red pepper, a little spice from the cumin, garlic, and onion, and plenty of salt." Sounds like the perfect pairing with a happy hour margarita!
While we're pretty much all for taco-flavored anything, this isn't the first time taco flavors have made an appearance in the snack aisle. Frito-Lay already has Taco-Flavored Doritos, which were popular decades ago, discontinued ... and recently re-released!