I'm a big proponent of homemade food, but I also know that interspersing high quality premade items with my "from scratch" dishes is the secret to successful entertaining. Whether you're just looking to bolster your Thanksgiving menu a bit or need a dish to bring to your hostess, these premade products taste (almost) as good as homemade. Happy Thanksgiving!

These handmade biscuits are pricey (about $20 for a dozen) but worth the splurge. Flaky and buttery and just about the best premade biscuit I've ever tasted! I couldn't believe they hadn't been baked from scratch and your dinner guests won't either. I'm partial to the Cheese and Chive but the Buttermilk is also delightful.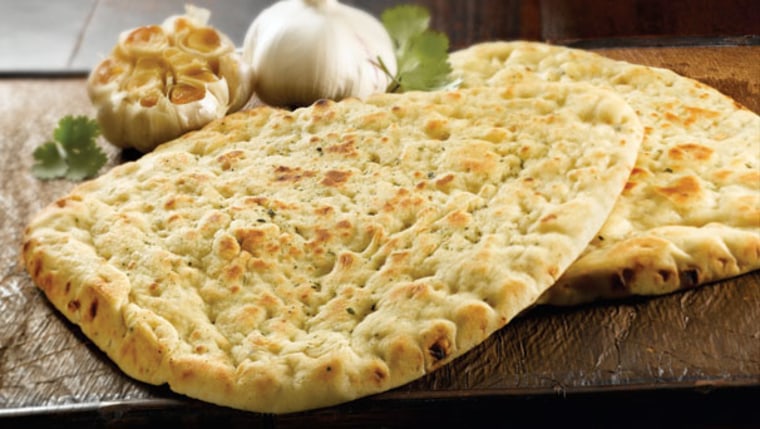 Stonefire Authentic Flatbreads Garlic Naan

Brush with olive oil, add a little grated Parmigiano and pop these flatbreads in the oven for two to three minutes for a soft, savory upgrade to the traditional dinner roll.
Trader Joe's Pastry Bites with Feta Cheese & Caramelized Onions

These little savory puffs are a staple at any party I throw. They're a huge crowd pleaser (and are often gone minutes after I put them out), take about 20 minutes to bake and even come in their own little baking dish, making clean-up a snap.
Whole Foods Market Potato and Pea Samosas

If you feel like you need just one more appetizer, pop these bite-size samosas in the oven. They're crispy and loaded with aromatic spices.
The prep on this side dish staple couldn't be simpler: microwave on high for four minutes, season with salt and pepper and serve.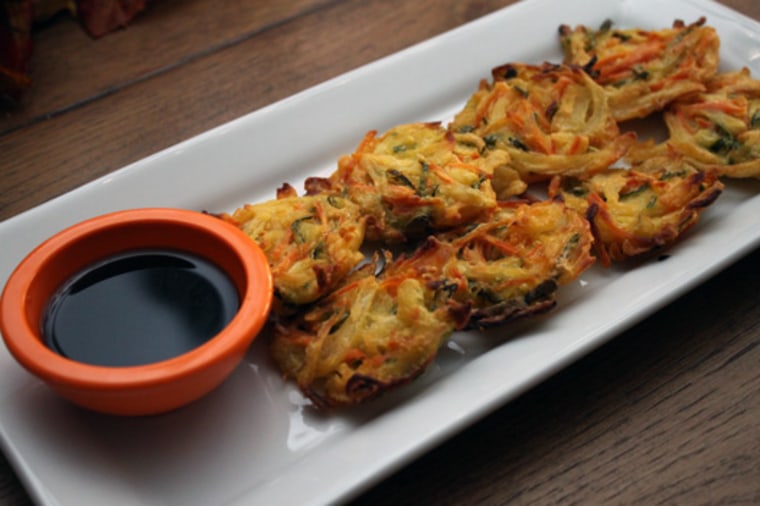 Trader Joe's Vegetable Bird's Nests

We've sampled many of Trader Joe's appetizers (I get a little bit giddy when I discover one we haven't tried in the freezer aisle) and these Bird's Nests remain a favorite. Loaded with carrots, kale and onions, these tempura-battered bites taste like you've slaved over the fryer instead of just warming them in the oven. Bonus: they come with dipping sauce!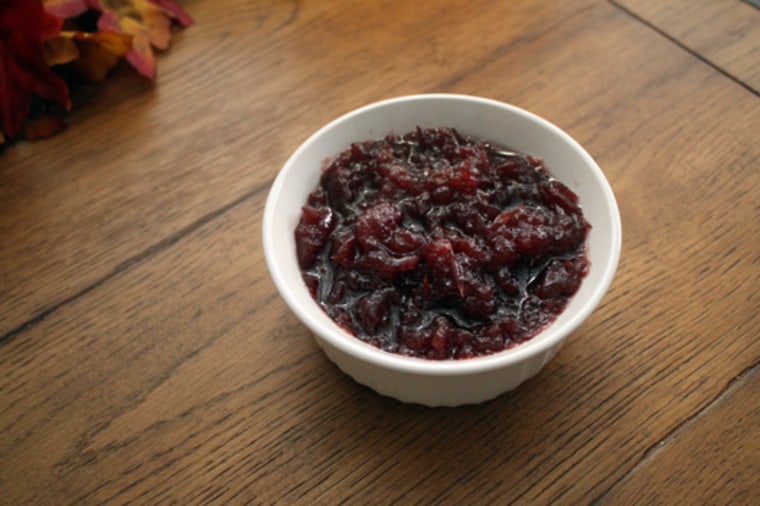 Pacific Foods Organic Cranberry Sauce

I always make my own cranberry sauce, but I'm happy to report that Pacific Foods is about as good as my homemade version. Just the right amount of tart and made with only three ingredients: organic cranberries, water and sugar. Available in Whole Berry and Jellied varieties.
Alexia Foods Sweet Potato Fries with Sea Salt
Ideal for pint-sized dinner guests who may balk at the candied yams, these deliciously seasoned fries are crispy and flavorful. (The adults will enjoy them too!)
The Fillo Factory Assorted Quiches
Another excellent addition to your appetizer tray, these light and flaky fillo-based quiches come in a variety pack: Four Cheese, Spinach and Cheese and Mushroom and Peppers.
Get more tips and recipes for seasonal eats at Made By Michelle.