Lifestyle expert Elizabeth Mayhew shares great ideas for how to throw a last-minute New Year's Eve party with fun and easy food and drinks.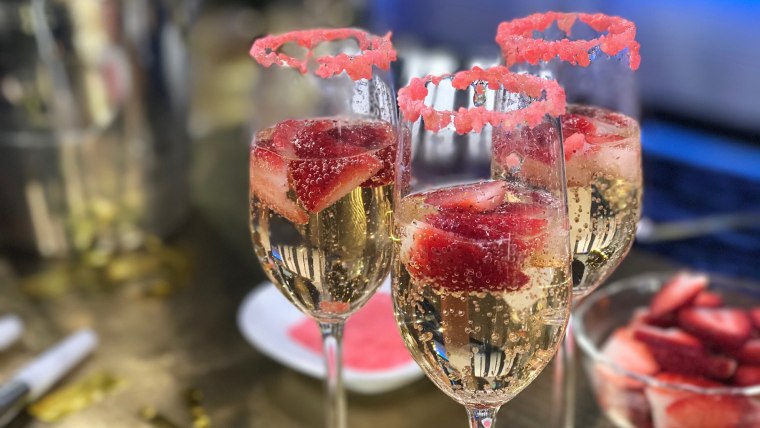 1. Strawberry Champagne that really pops!
What you'll need:
Honey
Strawberry Pop Rocks
Sliced strawberries
Champagne
Here's how: Spread a thin layer of honey around the rim of a Champagne glass. Tip glass upside down and dip the honeyed glass into a bowl of Pop Rocks. Turn glass right-side-up, Add a couple of sliced strawberries then top with Champagne. Be careful not to get the Pop Rocks wet-if you do, they will pop!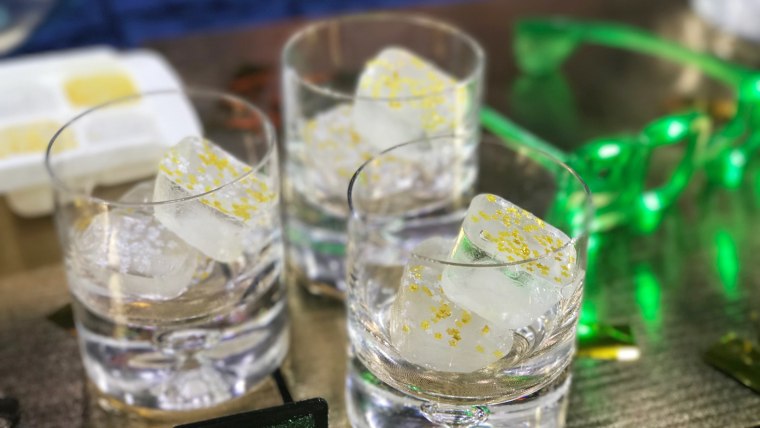 2. Glitter ice cubes
What you'll need:
Ice cube tray
Water
Edible glitter
Here's how: Fill ice cube tray with water and freeze until cubes are formed. Remove from freezer and sprinkle Edible Glitter over the cubes. Return to freezer for at least 15 minutes or until glitter is set.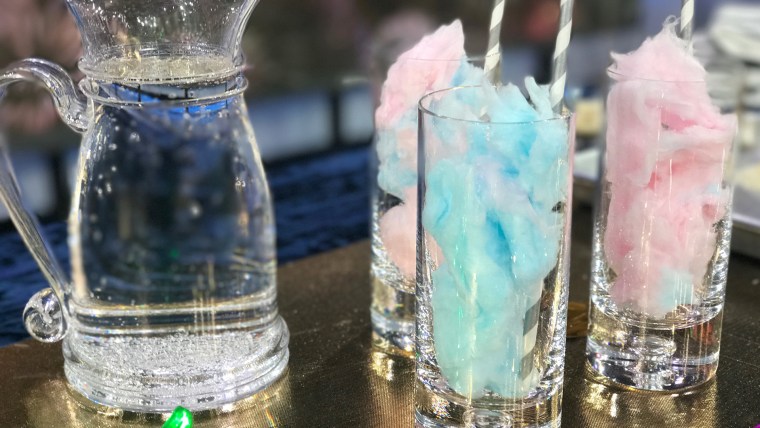 3. Cotton candy seltzer
What you'll need:
Cotton candy
Seltzer or club soda
Here's how: Fill a glass with cotton candy, pour seltzer over and serve.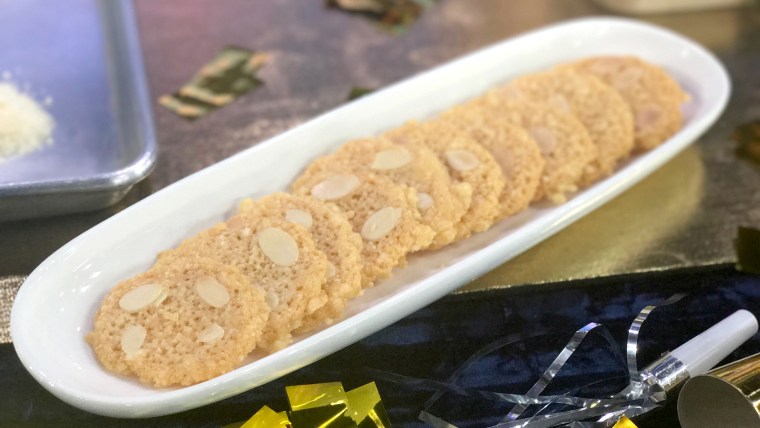 4. 2-Ingredient Parmesan Cheese Crisps
What you'll need:
Grated Parmesan cheese
Sliced almonds
Here's how: Preheat oven to 375º F. Spoon single tablespoons of Parmesan onto an ungreased cookie sheet leaving at least 1 inch between each mound. Sprinkle a few sliced almonds over each. Bake for 5 to 7 minutes or until the cheese is fully melted and golden. Remove from oven and allow to cool. Loosen with a metal spatula and place on a serving platter.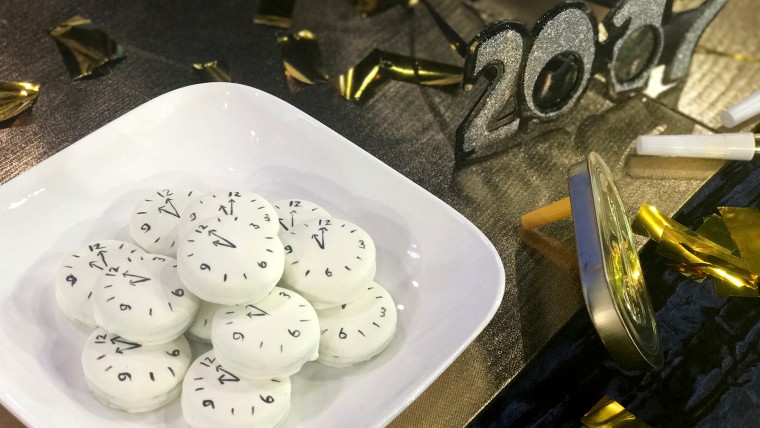 5. Clock face White Fudge Oreo cookies
What you'll need:
White Fudge Oreo cookies
Edible black pen
Here's how: Use an edible pen to "draw" a clock face on the white Oreo coating. Alternatively, use regular Oreos. Carefully remove one chocolate side of Oreo and set aside. Draw clock face on icing with black tinted royal icing.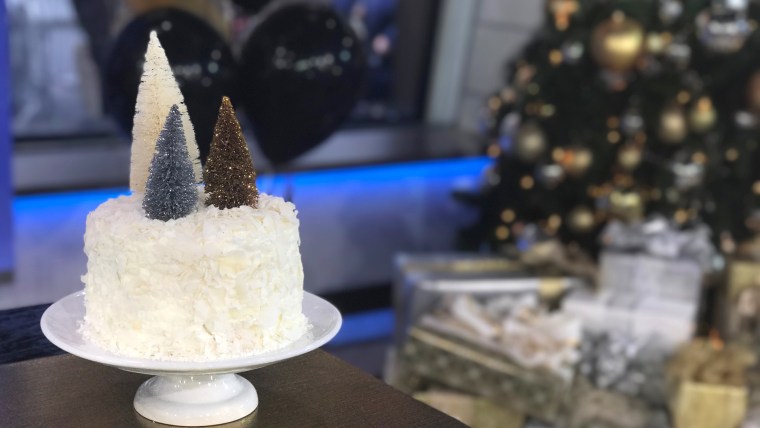 6. Snowy angel food cake
What you'll need:
Store-bought angel food cake
Whipped cream (heavy cream, confectioner's sugar, vanilla)
Unsweetened shredded coconut
Fake candy Christmas trees
Sparklers
Here's how: Cover cake in whipped cream (fill in center of cake with whipped cream). Sprinkle coconut all over top of cake and gently press coconut onto the sides of the cake with the palm of your hand. Top with fake candy Christmas trees and/or sparklers.