Valentine's Day is one of the most popular days to get married in Las Vegas, according to the Las Vegas Convention and Visitors Bureau. And of course in Sin City, you've got your choice of wedding chapels: from the drive-up variety to the Las Vegas Wedding Wagon, which comes to you. But if you really, really love diners, why not get married at Denny's?
Turns out, that's a thing! The flagship Denny's in downtown Las Vegas on Fremont Avenue not only serves up eggs, hash browns and milkshakes 24 hours a day, but marriages, as well, at their on-site wedding chapel.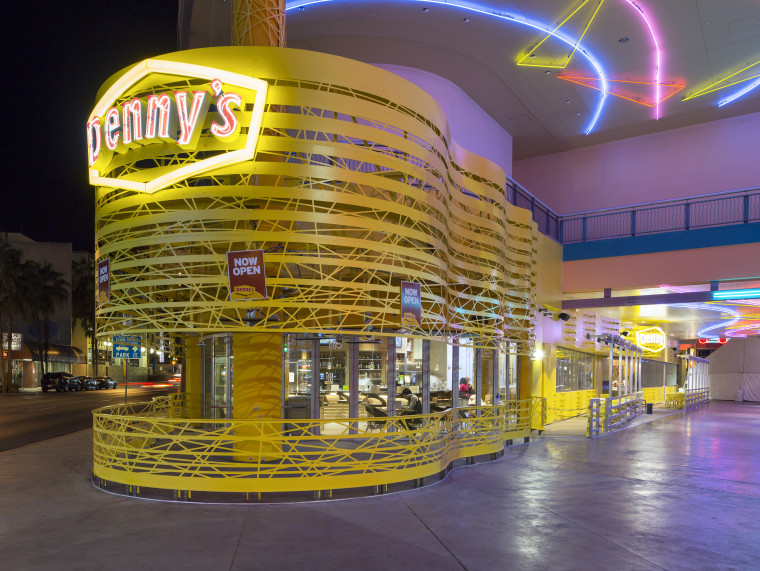 This year, the restaurant is offering couples who want to tie the knot on Valentine's Day a special package for $99 that comes with use of the chapel, a silk bouquet and boutonniere, champagne toast and certificate of the ceremony. It also works for couples who want to renew their vows and for commitment ceremonies.
Opened in 2012 and uniting couples since this first Denny's wedding in 2013, the 6,400-square-foot flagship restaurant, located in the city's Neonopolis entertainment center, has its own wedding chapel, photo booth with Vegas-themed props and a full bar for toasting your vows after the service.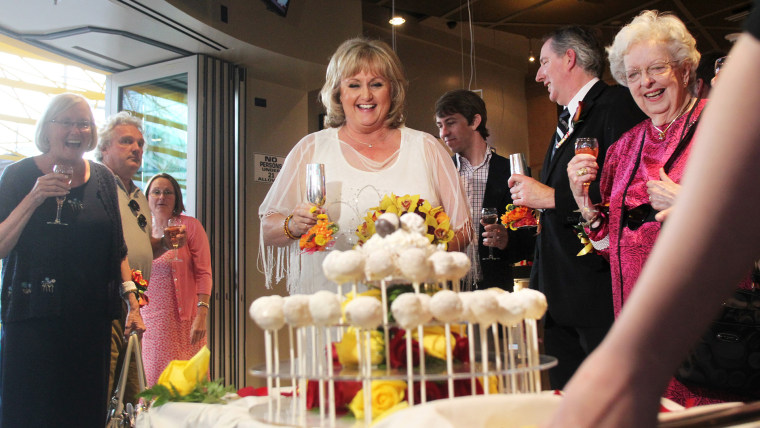 If you want to upgrade your ceremony, you can opt for the $199 deal that includes use of the photo booth, two wedding T-shirts, a wedding cake made of Denny's Pancake Puppies (hush puppies made from pancake batter) and two Original Grand Slams for your next visit.
Denny's isn't the only food spot in town where you can get hitched.
A spokesperson with the Las Vegas Convention and Visitors Bureau told TODAY Food, you can choose from the Taco Bell on The Strip, the Sugar Factory candy shop, the Eiffel Tower restaurant at Paris Las Vegas, the Ri Ra Irish Pub in Mandalay Bay or even the Minus 5 Ice Bar, which locations at Mandalay Bay or The Venetian, where everything is made from ice.
In 2017, Dan Ryckert and Bianca Monda got married at the Las Vegas Taco Bell after winning a contest and the pictures speak for themselves.
But just think, if you do choose to get married at the popular breakfast-all-day chain, recreating your wedding day on every anniversary will be as easy as finding your closest Denny's. And if you decide to have kids, they can eat there for free!