People who love Kroger supermarkets may have noticed some trendy new items on store shelves recently. And those new items are just the beginning of a host of new offerings the giant food retailer is planning to roll out to keep up with consumer demand.
This month, Kroger announced a list of trendy food predictions for 2019. The brand's team of product developers, chefs and innovators took a deep dive into what types of products its customers were interested in and are using that data to draw inspiration for future food and beverage offerings.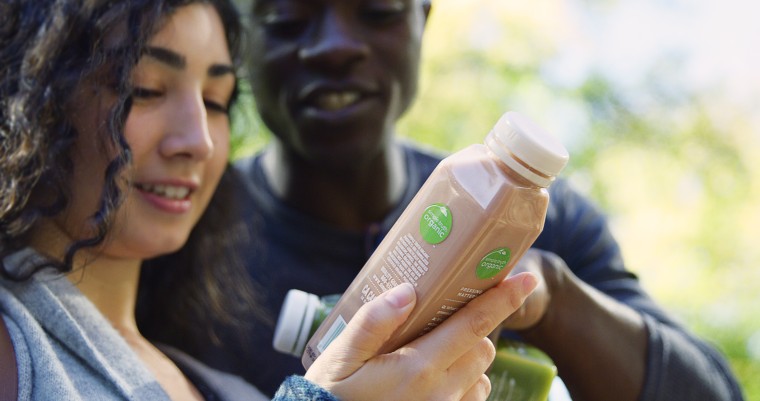 The team broke down the different types of trendy foods into several categories. In addition to seeing the chain ditch plastic bags in the near future, customers can expect to see more local items, healthier foods (like those that cut down on sugar content) and more plant-based entrees.
A spokesperson for the chain told TODAY Food that many of products in the trending categories are already out in Kroger's 2,800 stores but added that the chain is also just in the beginning stages of developing several items that will be due out later in 2019.
Tastes from different states
Kroger's experts found that flavors "influenced by regions cross the country" will continue to grow in popularity. From Nashville, Tennessee, to Southern Appalachia, fans of the Ohio-based grocery store can expect to see more flavors native to specific American regions.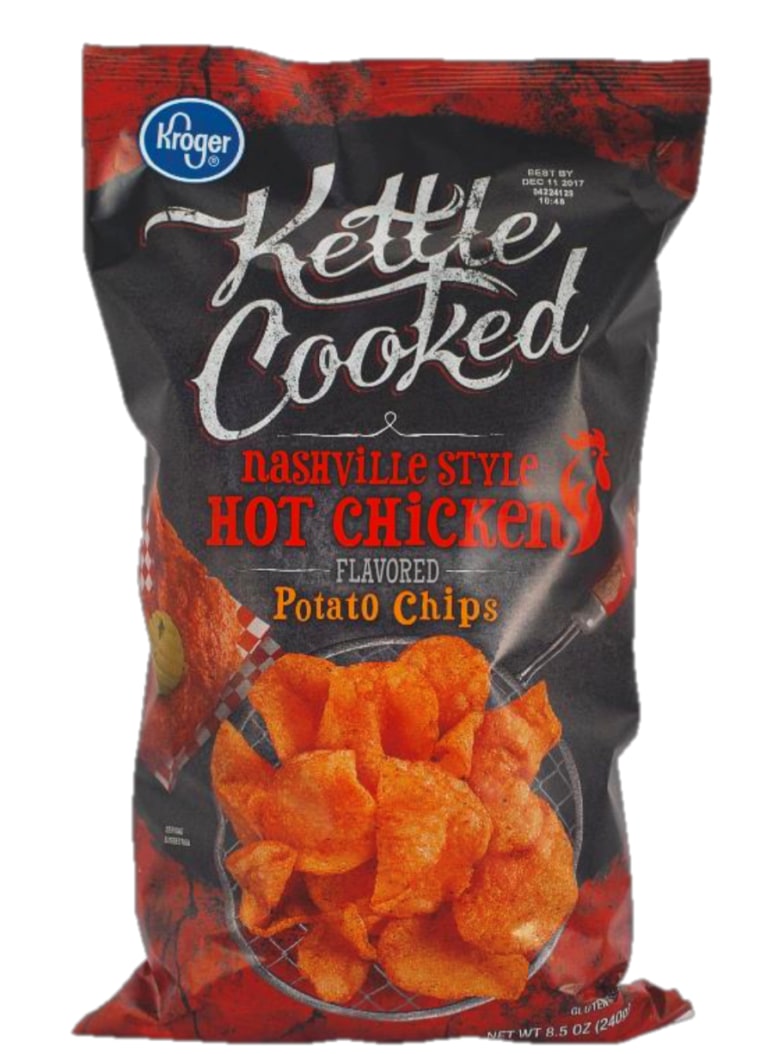 Customers can now find Nashville Hot Chicken Chips and Cuban Sandwich Kettle Chips from Kroger's own line of foods.
More regionally flavored products on shelves include barbecue sauces inspired by North and South Carolina, Texas, Memphis, Tennessee and Kansas City. And for those with a sweet tooth, the chain will be rolling out Southern-inspired fare like a Brown Butter Bourbon Truffle Ice Cream and a Bourbon Barrel Cola.
Go meatless beyond Mondays
Based on research that showed 31 percent of its shoppers ditched meat at least one day per week in 2017, Kroger decided to increase the amount of plant-based foods in its product lineup. While shoppers can expect to see more options next year, the brand already has a number of items that make it easy to go meatless more often.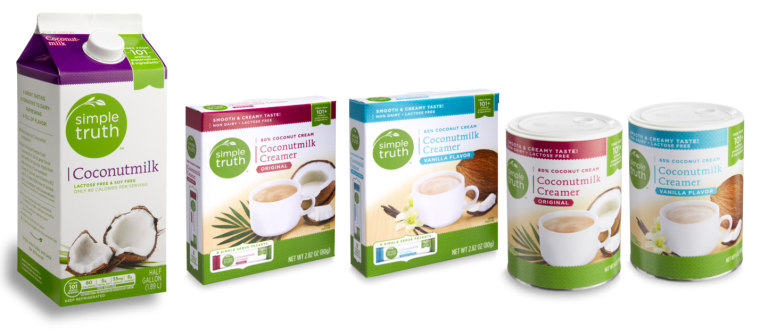 Kroger's own organic Simple Truth line has several new items to look out for: coconut milk, powdered coconut milk creamer, meatless patties, tofu, organic lentils, light red kidney beans and organic hummus.
Foods for different eating styles
Trendy diets might not be for everyone but that's why so many people try them out in the first place. According to Kroger's research, more Americans are trying out different diets on a more frequent basis. From the keto diet to eating paleo, vegetarian or vegan, Kroger said it be will be focused on developing new products that make eating simpler for various lifestyles.
Some new Simple Truth products include Frozen Quinoa and Red Pepper Omelet Bites and Grain-Free, Paleo-Friendly Granola. Kroger's own store brand has recently started carrying gluten-free pizzas, as well.
They're pushing more probiotics
Kroger predicts its shoppers will stay interested in gut-healthy foods like yogurts that support digestion and good bacteria in the body.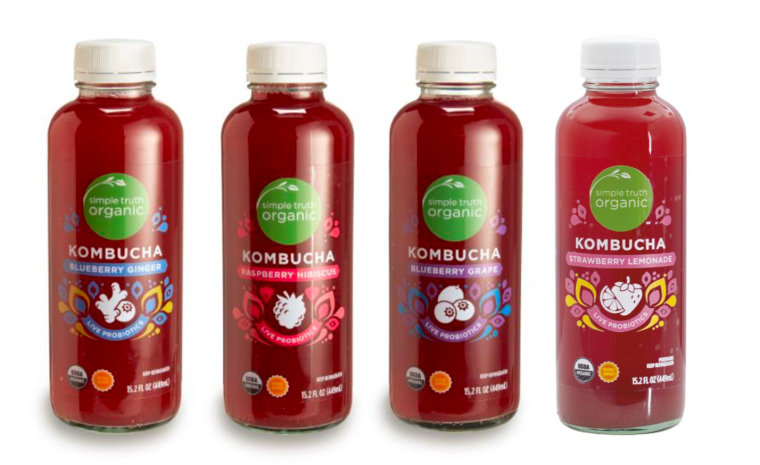 For those seeking foods that help "support self-care and healthy immune systems," Kroger's team said it developed its Simple Truth Organic Kombucha. They will also continue to offer Kroger's store brand of Greek yogurt in different flavors and low-fat, probiotic-enriched milk.
Low sugar foods and natural sweeteners
Various big brands are looking to reduce the amount of sugar in several foods and Kroger is riding the same wave. The development team is working on solutions to create products that are more nutritious, with just as much flavor as the original versions, but contain less sugar.
Consumers can expect to find a new bevy of beverages (like trendy seltzer waters) different types of sweeteners like light agave syrup and lower-carb dairy products like yogurt, milk and cheese.
And now, courtesy of the folks at Kroger, the future of your fridge has been revealed.