For all they put up with during the school year, teachers can score some free caffeine — with purchase — at Krispy Kreme this summer.
Through June and July, teachers who show proper ID can get a free coffee with the purchase of a regularly priced item at participating shops, the company announced on social media.
"We wanted to offer teachers an opportunity to really relax this summer. We know the summer months are a precious time for them to regroup and recharge, and figured it would be a nice way to show them they are appreciated all year round," a Krispy Kreme spokesperson told TODAY Food.
Of course, because this is the Internet, there was a deluge of mixed reactions and all kinds of questions.
First, yes, iced coffee is included. But sorry, hot-chocolate drinkers, no coffee substitutions are allowed, unless individual shops OK it. Substitute teachers who only have pay stubs but no ID? The company is looking into this. (With so many rules, you could call Krispy Kreme — dare I say it? — a teacher!)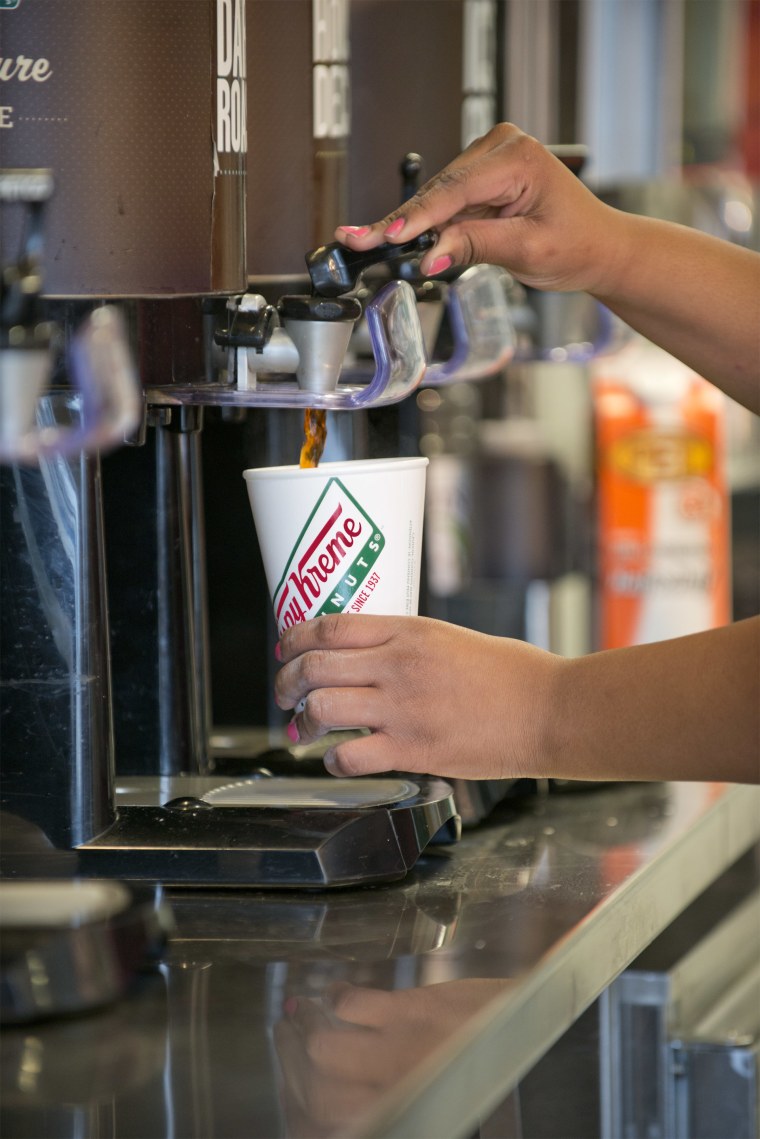 Some commented on the timing of the offer, saying that March and April would be better, as that's when "the dredge of the school year hits everyone, and the free coffee at that time of year would be highly beneficial to the well-being of educators everywhere."
Another teacher on Facebook replied to these sentiments: "Thank you so much! This is very kind. I'm kind of embarrassed by the amount of fellow teachers on here who are finding things about this very nice gesture to complain about. Just enjoy the free coffee and say thank you!"
As for the timing, the spokesperson told TODAY, "In the past we've honored teachers at different intervals throughout the year, but we found that the summer months allow teachers to actually enjoy those offers."