Pick a doughnut, any doughnut — that's the message behind Krispy Kreme's giveaway day — which is today!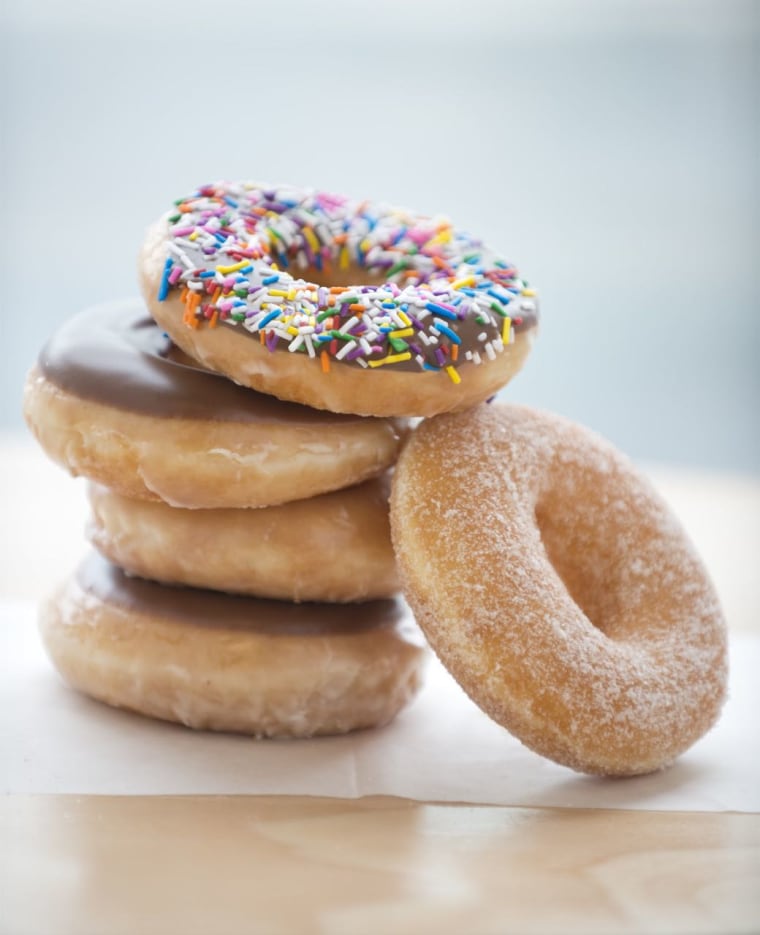 "Krispy Kreme Doughnuts is celebrating National Doughnut Day the best way — your way," the North Carolina-based company said in a press release.
The promotion runs all day, when customers can pick one free doughnut from the entire menu of "dozens" of varieties at participating shops in the United States and Canada, the company said.
The sentiment is, perhaps, a jab at the deal at rival Dunkin' Donuts, where customers need to buy a beverage to score a free "classic" doughnut of their choice (but can't pick from the entire doughnut menu).
Letting us all run around like kids in a candy store is apparently money well spent in the corporation's eyes: "When everyone is able to participate by enjoying a Krispy Kreme doughnut of their choice for free, the experience is truly priceless," Jackie Woodward, chief marketing officer for Krispy Kreme Doughnuts, said in a statement.
Krispy Kreme is also encouraging customers to post their picks on Facebook and Twitter, tagging #youdoyou (what?!) and #NationalDoughnutDay.
We'll leave that last part up to you, but in the meantime, start plotting whether you'll go for an original glazed or something new-fangled, like the trendy Nutella doughnut.
This post was originally published on May 24, 2016.
RELATED: