Krispy Kreme and Hershey's have teamed up again to create a doughnut able to satisfy those salty and sweet cravings all in one mouth-watering pastry.
Krispy Kreme announced Monday that it has created the Hershey's Gold Doughnut, featuring pieces of the first new bar released by Hershey's in 22 years.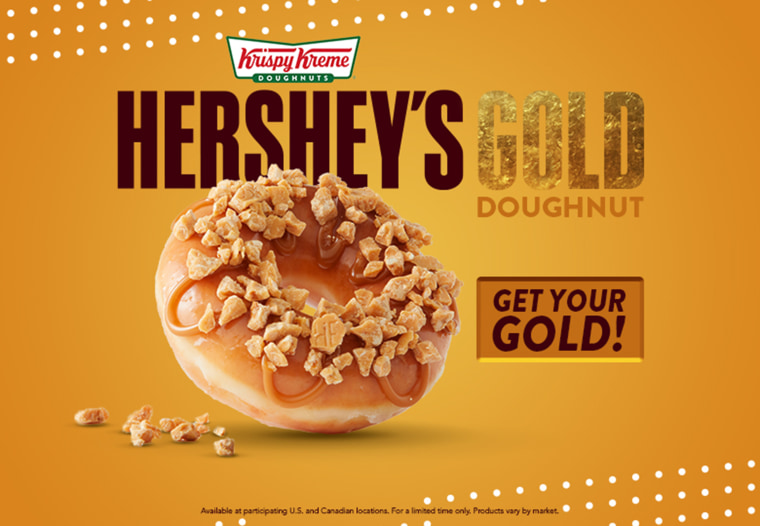 The latest Krispy Kreme collaboration follows the release of the Krispy Kreme Reese's doughnut featuring Reese's Peanut Butter Kreme filling in August.
Hershey's Gold bars, which debuted in November, feature a caramelized creme-flavor filled with peanuts and salty pretzel pieces.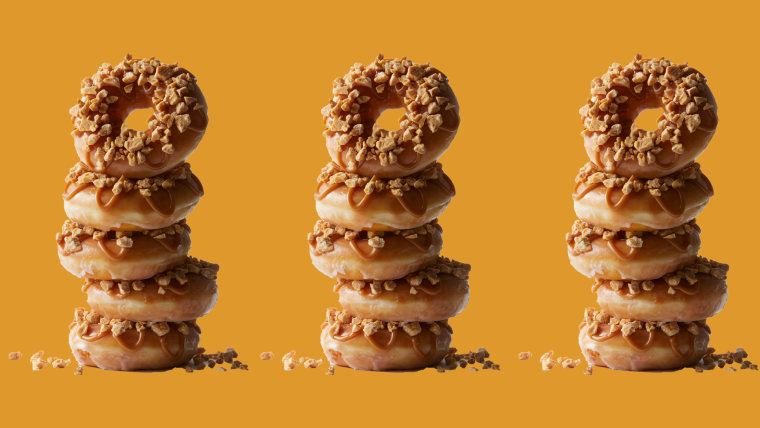 The Hershey's Gold Doughnut features Krispy Kreme's original glazed doughnut topped with pieces of Hershey's Gold bars and salted caramel icing.
"We've created the perfect balance between smooth and crunchy by including actual pieces of the salty sweet Hershey's Gold bar on our Original Glazed Doughnut," Jackie Woodward, Chief Marketing Officer of Krispy Kreme Doughnuts, said in a statement.
The new Hershey's Gold doughnuts will be available for a limited time beginning on Feb. 22 at participating U.S. locations. Customers can see if their local store will have them by checking Krispy Kreme's website.
This is just the latest in a series of Krispy Kreme creations aimed to fulfill our deepest dessert fantasies. It also teamed with Ghirardelli last year for a limited run of rich sea salt chocolate-caramel and mint-chocolate doughnuts.
Follow TODAY.com writer Scott Stump on Twitter.