/ Source: TODAY Contributor
Justin Chapple, the test kitchen pro behind Food & Wine's Mad Genius Tips and author of the new book Mad Genius Tips: Over 90 Expert Hacks and 100 Delicious Recipes, shares hacks for surprising ways to use Bundt pans, cookie cutters, cheesecloth and dental floss, plus delicious recipes.
Hack #1: Bake a pasta pie
Here's how: Mix the pasta pie ingredients in a bowl, then bake in a Bundt pan—its grooves give you more crazy-crisp edges than a plain rectangular pan.
Hack #2: Stamp out croutons
Here's how: Using decorative cookie cutters, stamp out shapes in 1/2-inch-thick slices of sourdough bread. Place on a baking sheet and sprinkle with shredded Gruyere cheese. Bake at 400°F for about 12 minutes, until golden and crisp. Serve with tomato soup.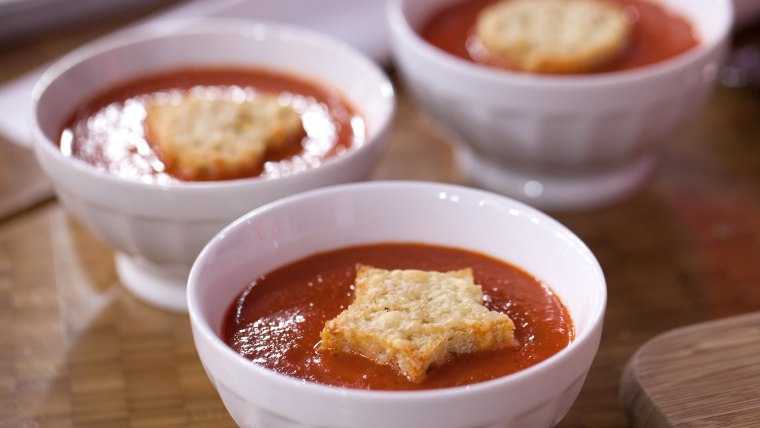 Hack #3: DIY a powdered sugar shaker
Here's how: Line a small bowl with a 5-by-5-inch single layer piece of cheesecloth. Add 1/4 cup of confectioners' sugar. Tie the cloth closed with unflavored dental floss or kitchen twine. Use to dust cookies, cakes or hot chocolate.