For a few hours, four Italian police officers played chef to an elderly couple, serving up a plate of pasta with a side of kindness.
The officers were responding to call about an apartment in Rome after neighbors reported hearing loud cries. Inside, police found a lonely couple, Jole, 89, and Michele, 94, shedding tears over a television newscast they found utterly depressing. The sad stories had heightened a sense of isolation they felt from a lack of visitors.
The officers said the couple had screamed "so loud in their despair" that it generated a call to police even though "there isn't a crime," the Roman police department wrote in a Facebook post about the interaction.
"Sometimes the loneliness melts into tears. Sometimes it's like a summer storm. It comes suddenly and overtakes one," according to the Facebook translation.
After calling an ambulance to check on the welfare of the couple, the officers asked for permission to look around the apartment's pantry, and then got to work.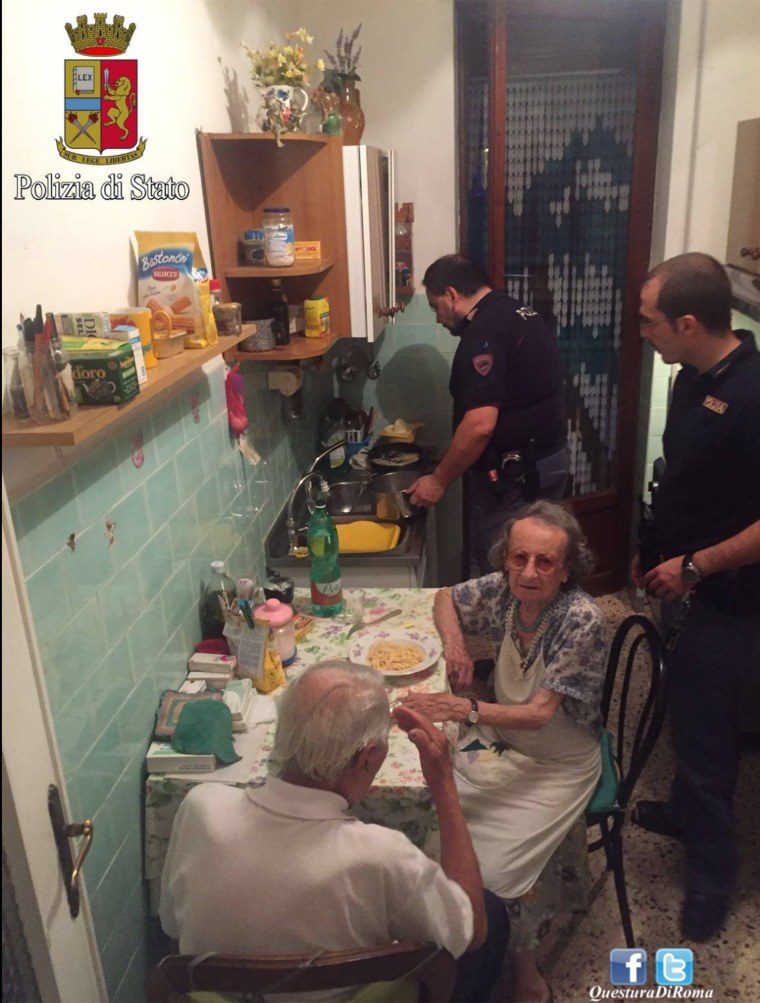 The officers had "two lonely souls to reassure," so they began whipping up something that could nourish their soul — or at least their bellies.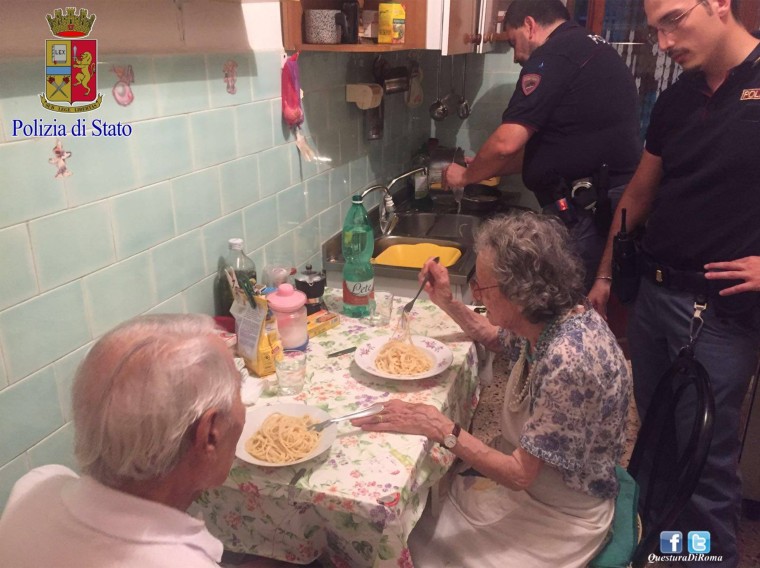 They made a bowl of pasta with butter and cheese. The officers said it was nothing special, but the dish did including a "precious" ingredient: "all their humanity."
Grazie a Andrea, Alessandro, Ernesto and Mirko!
Follow Eun Kyung Kim on Twitter or Facebook.