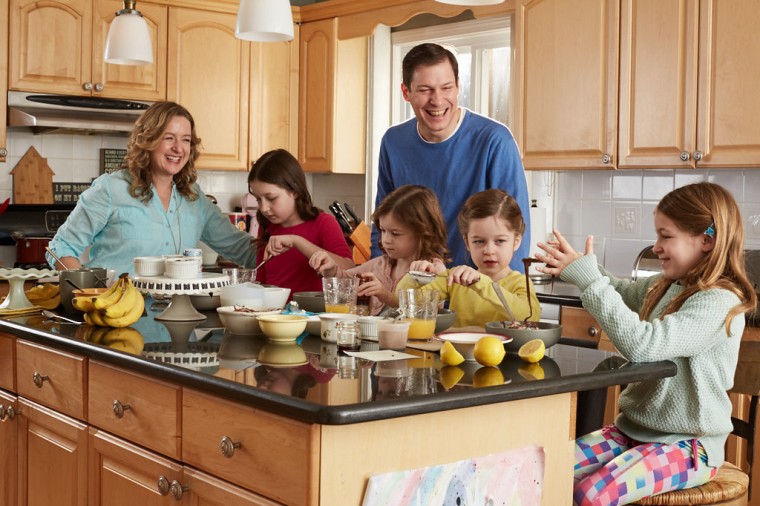 The morning calculus of a modern household: one family of six, four bowls of Quaker oatmeal, two- to-five toppings, and a large serving of love equals great food and a lot of laughter.
The Zirin family is an example of the modern household and was challenged to invent four new oatmeal recipes. It's all part of Quaker's Bring Your Best Bowl contest. Quaker is on the hunt to find America's most delicious bowl of oatmeal; submit your best bowl using two-to-five ingredients for the chance to win $250,000 and inspire Quaker's newest oatmeal flavor.
Learn more at www.BringYourBestBowl.com. No purchase necessary. Ends 3/12/16.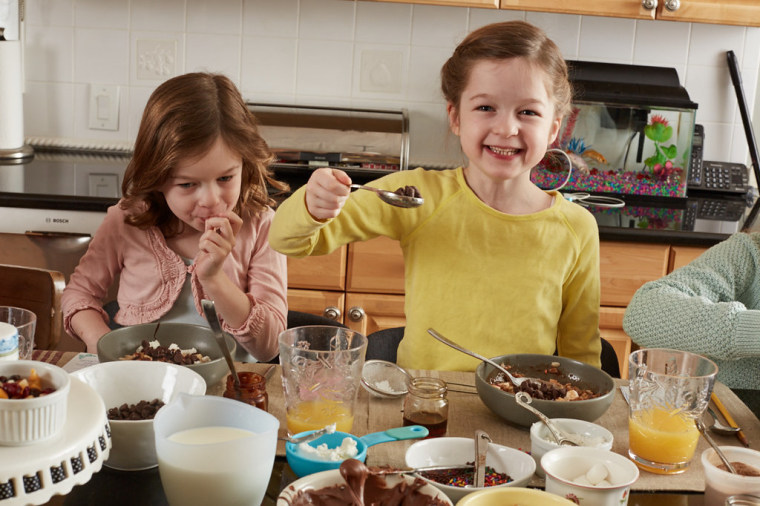 The family used Quaker Old Fashioned Oats as a base, and the rest of the dish was up to them. They were limited to using only five ingredients. Stacey Glick Zirin said that her girls' creations reflect their individual characters. In partnership with the Quaker Oats Company, we're sharing the Zirin family's ideas for the Bring Your Best Bowl Contest. (Yes, we did recreate them here – because they ate them all up before we could show them to you.)
Sam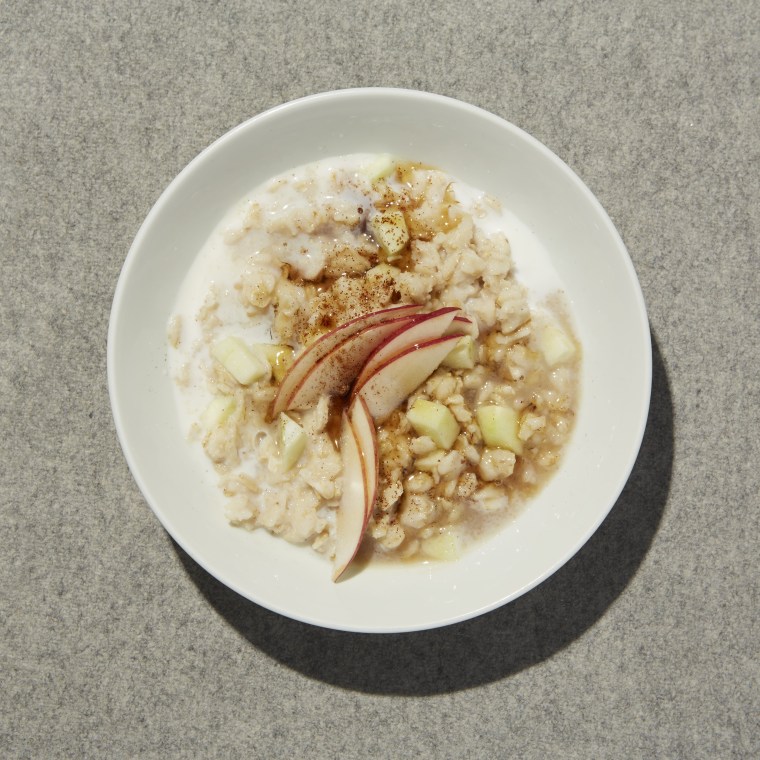 10-year-old Sam went with sweet, swirling in chocolate-hazelnut spread and adding apple and pear slices, syrup and cinnamon sugar.
"Sam's recipe is simple and classic with a lighter touch," Stacey said.
Alea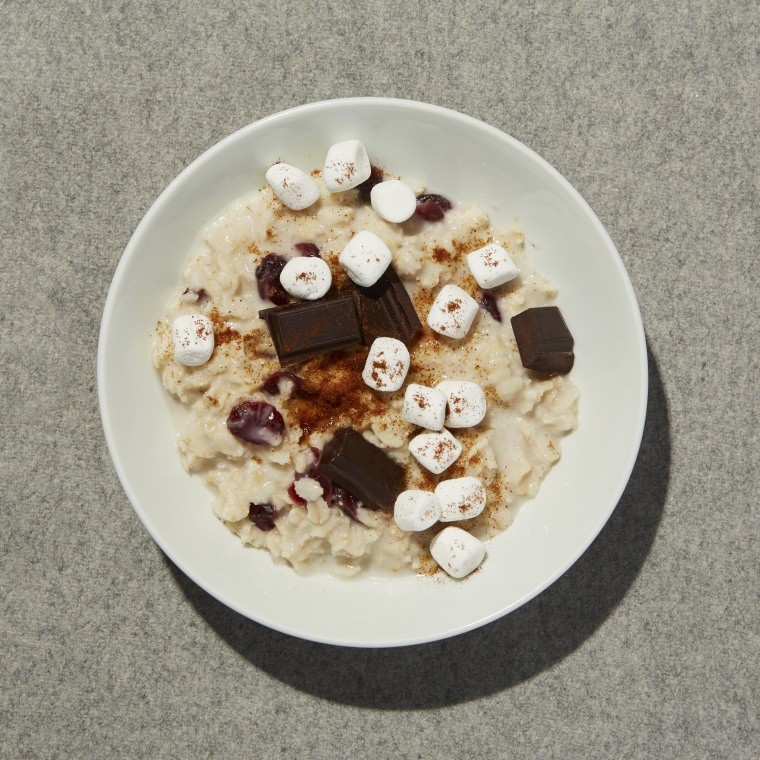 Alea, 8, also added chocolate but then went with a smorgasbord of dried cranberries, marshmallows, a squeeze of lemon and a dash of cayenne pepper. Only an 8-year-old would think of cayenne. Stacey called the dish "a whole lot of delicious creative mess."
Chelsea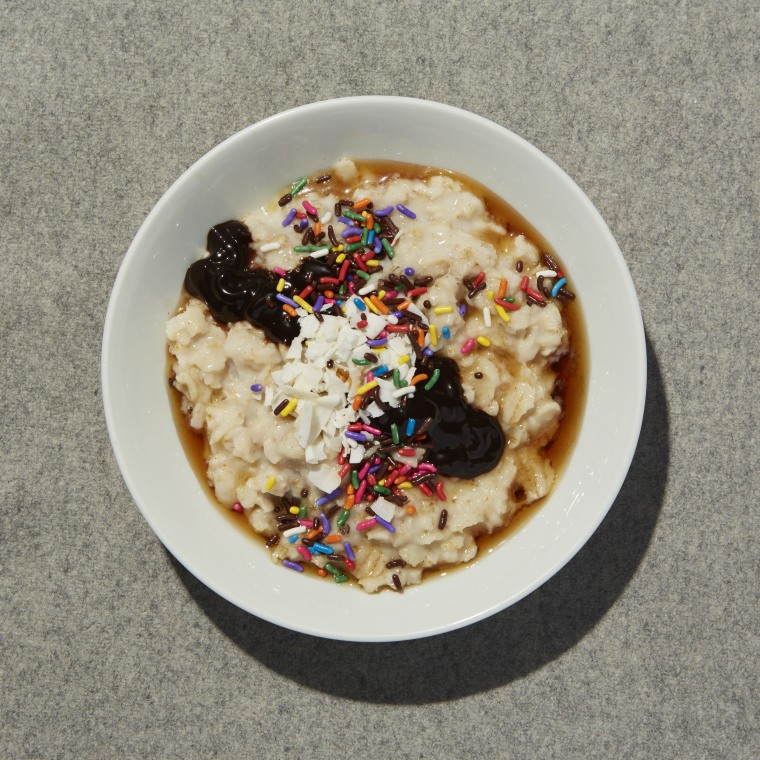 Chelsea, 7, asked in all seriousness if "love" had to be counted as one of the ingredients. We told her it was a wonderful extra.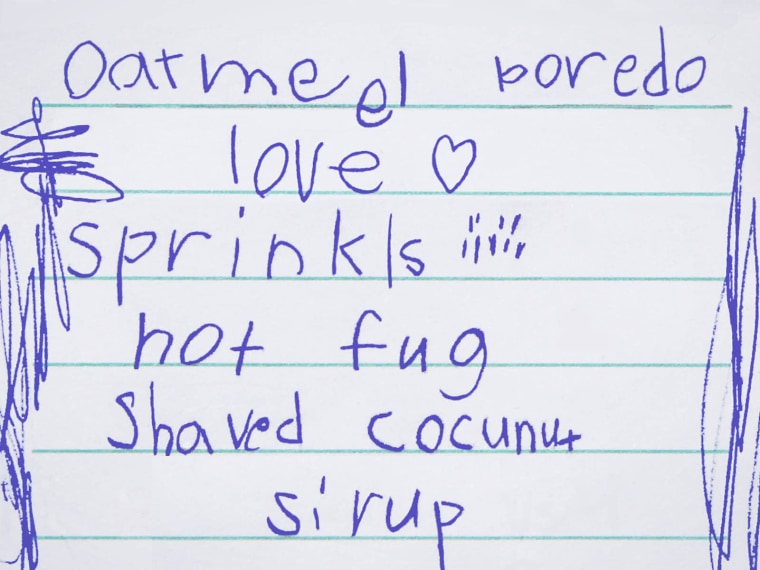 Her "Oatmeal Boredo" included sprinkles, hot fudge (or "fug"), shaved coconut, vanilla and syrup.
"Chelsea's recipe was fun and methodical," her dad Jeremy said. "She took it very seriously."
Talia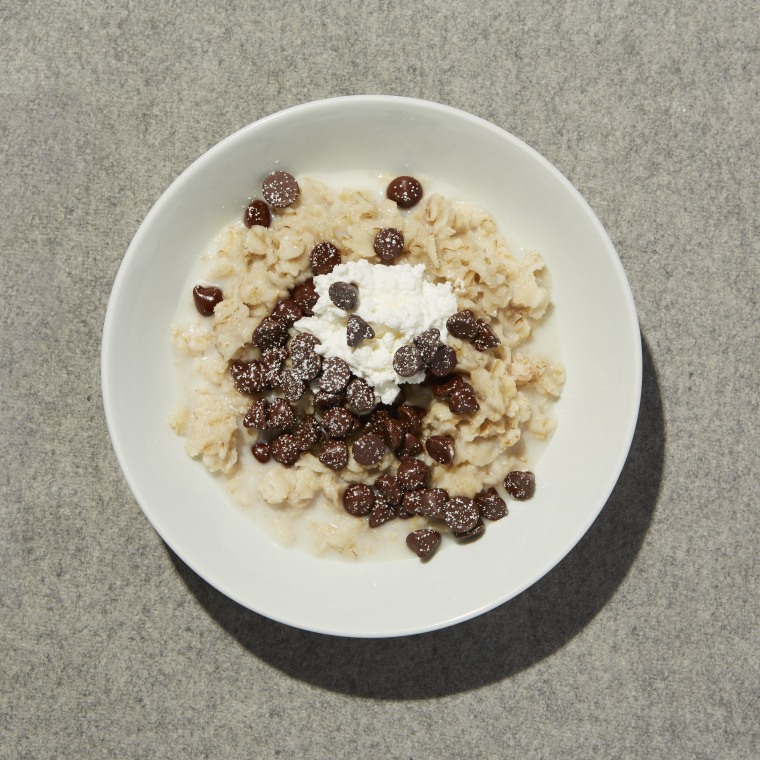 Chelsea's twin Talia went for sweet yet sophisticated: cannoli cream, ricotta, vanilla, powdered sugar and chocolate chips. Stacey added this little nugget of information about Talia: She "would live on cannoli cream if we'd let her."
"The kids had fun," Stacey said. "They were allowed to make concoctions with almost everything in the pantry. Isn't that every kid's dream?"
Try the Zirin girls' creations, or create your own. Submit them to the Quaker Bring Your Best Bowl contest for the chance to win $250,000* and see your dish inspire Quaker's latest oatmeal flavor! Get inspired and learn more at www.BringYourBestBowl.com.
*No Purchase Necessary. Contest Ends 3/12/16.
Void where prohibited. Open only to legal residents of the 50 US or DC who are 18 or older. Begins December 15, 2015 at 8:00am CT and ends March 12, 2016 at 11:59pm CT. Limit one entry per person. For Official Rules, including odds and prize descriptions, visit https://www.bringyourbestbowl.com/rules. Sponsor: The Quaker Oats Company.