Camila Alves, lifestyle expert, founder of Women of TODAY, entrepreneur and mother-of-three with Matthew McConaughey, shares her go-to family-friendly recipes to keep her small ones happy at the dinner table.
"These are my kids favorite recipes," she told TODAY's Matt Lauer about her easy-to-make baked honey chicken wings and Israeli couscous with letter-shaped vegetables.
But could they please a crowd of picky eaters? In this week's TODAY Food Kid Approved segment, Camila's wings and couscous were put to the test by four kid judges who tasted her dishes and then rated them.
Camila was so nervous about what our panel of judges would say that she comically crouched down to hide. Buy there was no need to worry because both of her dishes were unanimously kid-approved. Our panel of kid judges gave them four oven-mitt thumbs up!
As you can see, our friend Dylan thoroughly enjoyed the wings: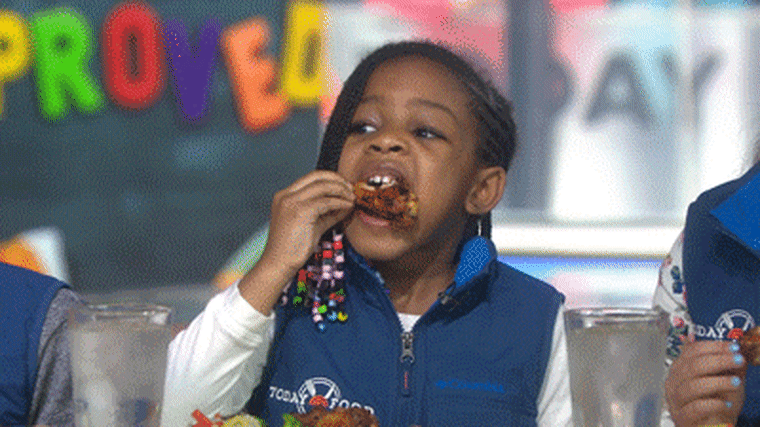 "I made this recipe very basic for your picky eaters at home," says Camila. "Please customize it to what your kids are used to."
Camila adds a drizzle of honey to the wings before they're broiled to impart a sweet flavor that makes them extra special — and kid-friendly.
If you like those kid-friendly recipes, you should also try these: