At a time when girl power and feminism are front and center in pop culture and politics, it seems even some in the restaurant industry are putting the spotlight on female empowerment.
Meet KFC's newest Colonel Sanders: country music legend Reba McEntire. It's a first for the chicken chain, which has previously only employed male celebrities to play the famous colonel in the past.
The best-selling songstress appears in the chain's latest ad for their new Smoky Mountain BBQ fried chicken. Dressed in the founder's signature white suit, black string bow tie and glasses, McEntire sings a honky-tonk tune about the new southern-inspired menu item that blends barbecue recipes from Memphis and the Carolinas.
And not only does she play the Colonel on stage in the ad, but she also makes an appearance as an audience member — basically Reba herself — eating the crispy chicken dish.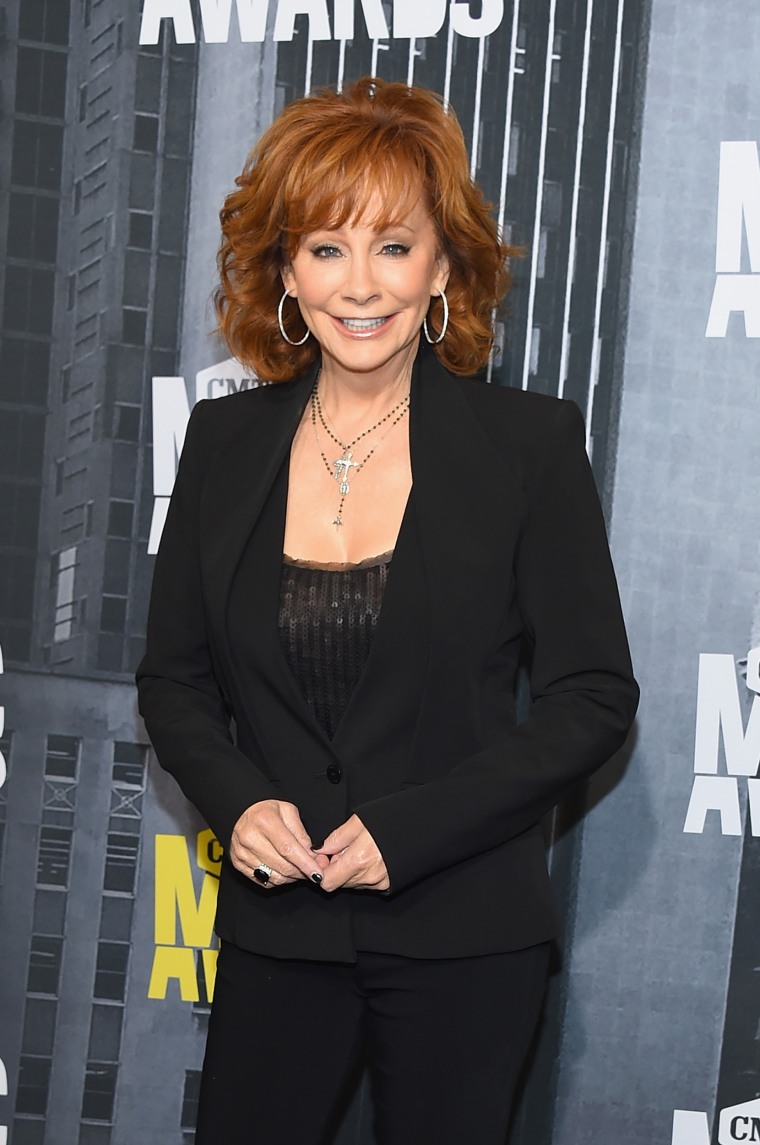 The reaction on social media has been mostly positive with many people praising the restaurant for its choice.
Expressing her excitement about the role in a press release issued to TODAY Food, McEntire said, "I've held a lot of roles in my life — sort of like the Colonel himself — but this is certainly the most unique one yet."
It certainly is.
When asked if choosing McEntire to fill the colonel's shoes was in any way influenced by the many female-led movements happening now, a spokesperson for the chain said no but added that, "KFC has always said that the role of the Colonel is bigger than any one person, and that anyone who embodies the Colonel's spirit of entrepreneurism showmanship is qualified to play the iconic role."
The singer, who starred in her own TV series, "Reba," from 2001-2007, joins the ranks of actors like Rob Lowe and Ray Liotta, who have previously donned the white-haired wig.
Of course, the last actor who played the Colonel was a relatively unknown guy — the restaurant claimed they chose him to save money on advertising. Perhaps they were just saving up funds to hire the "Queen of Country" this year.
McEntire's commercial will begin airing on television and websites nationwide starting this Sunday. And if that honky-tonk tune entices you enough to try the chicken, mark your calendar: it'll be available in participating restaurants beginning Jan. 29.