The day we've all been waiting for has arrived: You can get fresh-baked cookies without even waiting for your oven to pre-heat.
It's called CHiP and it's a grown-up Easy-Bake Oven meets Keurig-style cooking. The cookie dough comes in pods that you drop in, and using your phone to scan the appropriate recipe, you can have fresh baked cookies in 10 minutes.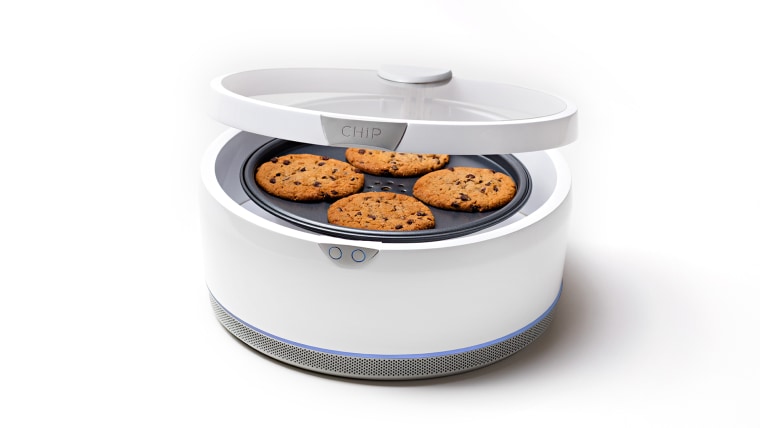 If you're into the Keurig-ification of food, you'd better have a massive kitchen. Aside from the actual Keurig, there are now single-serving devices for tortillas, Jello shots, and even one-pan meals. And don't even get us started on the foods, like soup and oatmeal, that now come in K-cup form.
RELATED: Slow-cooker surprise! 5 unexpected things you can make in a Crockpot
But is this one worth the space?
First of all, cookies are delicious — there will be absolutely no arguing with that. And if you have one on your desk and constantly smell up the whole office with freshly baked chocolate chip cookies, you can probably get yourself a raise.
In all seriousness, this thing looks pretty cool because it takes the guesswork out of baking.
CHiP's patent pending airflow system has a convection fan that blows hot air through specially designed air channels, which, according to a company spokesperson, "eliminates hot and cool spots, and ensures hot air flows around the oven at a consistent, even temperature to reduce cooking time."
RELATED: Use leftover Halloween candy to make this delicious skillet cookie
The creators say you can customize your cookie with your desired chewiness to crunchiness ratio. And you can get pods in the more decadent flavors — like sea salt chocolate chip, funfetti, and peanut butter Nutella swirl — and also more diet-friendly flavors (for breakfast?) like gluten-free oatmeal raisin and chickpea carob.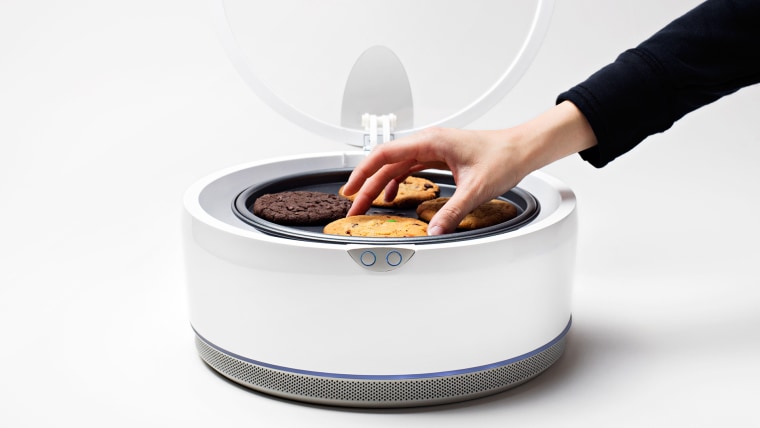 If it can get funded on Kickstarter in the next 16 days, it will eventually retail for $249. It currently has $59,631 of its $100,000 goal.
RELATED: Brownies? Casserole? How to know which pan to use when baking
If you don't see yourself eating that many cookies to justify the amount of space it's consuming in your kitchen, the company tells us that, if their Kickstarter succeeds, they'll be looking to expand "beyond cookies such as biscuits, pizza, etc. using the same machine."
Then again, there's always, you know, the oven.