On Derby Day there will be many reasons to drink the classic mint julep, which has been the official cocktail of the race since 1939. But if you're looking to branch out, the basic recipe, at turns both refreshingly minty and, thanks to bourbon, subtly spicy, is the perfect canvas for a fruity reinvention.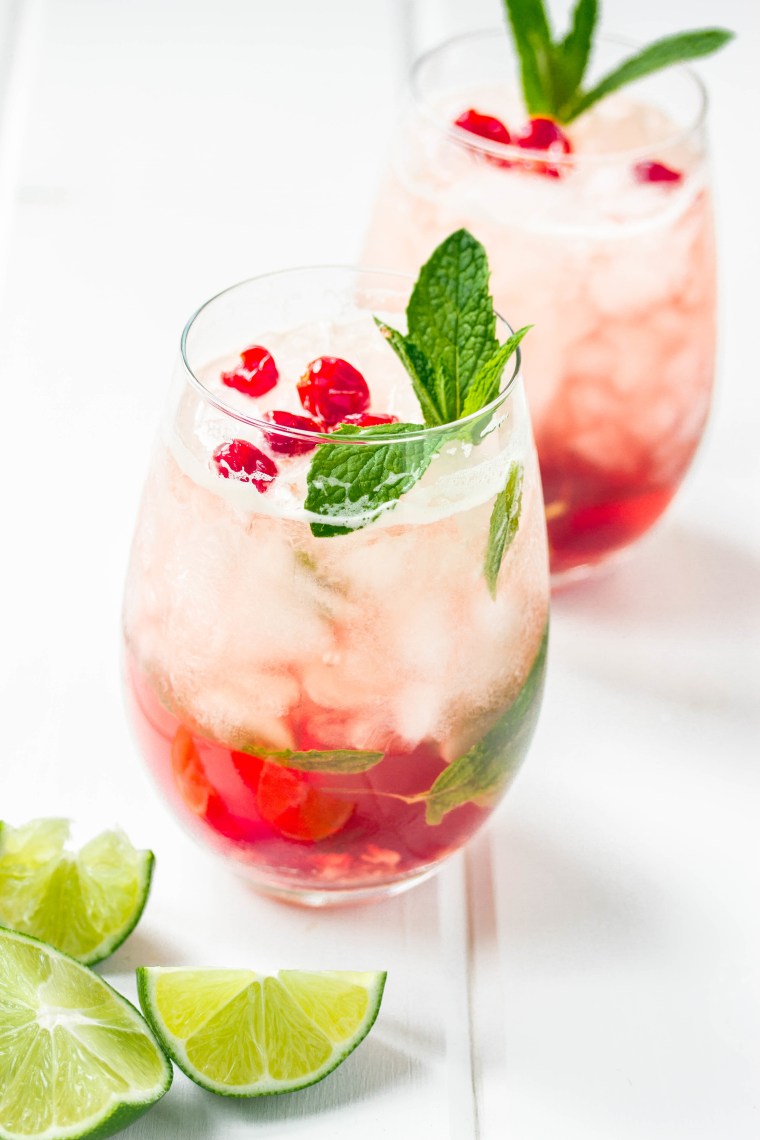 1. Cherry and Lime Mint Julep: To create the base for this drink, mother-daughter bloggers Debbie and Julie of Cooks with Cocktails make a simple syrup of sour cherries, sugar and mint; a final splash of club soda provides festive fizz. For maximum mint flavor, Julie suggests making it the syrup day before and letting the leaves steep overnight. "We aren't usually big on whiskey or bourbon, but this would be an easy cocktail to have way too many of," she writes.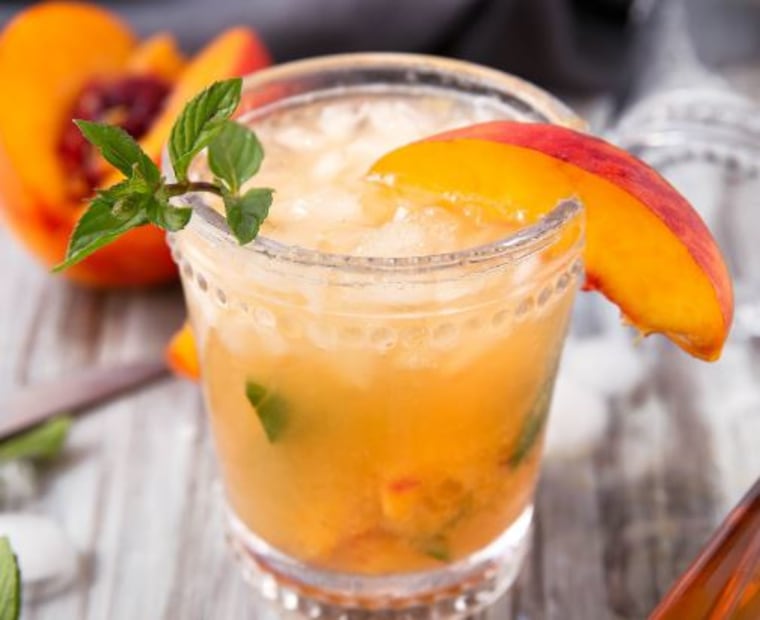 2. Peach Julep: Sarah of Broma Bakery has a simple reason for choosing peaches as her go-to julep ingredient. "They're super juicy, but don't have that sickly sweet flavor that overwhelms the bourbon," she writes, adding that "these two are practically best friends in the flavor department." If you're trying to cross tasks off your party to-do list, she notes that a large batch can be made a few days ahead (minus the ice) and stored in the refrigerator.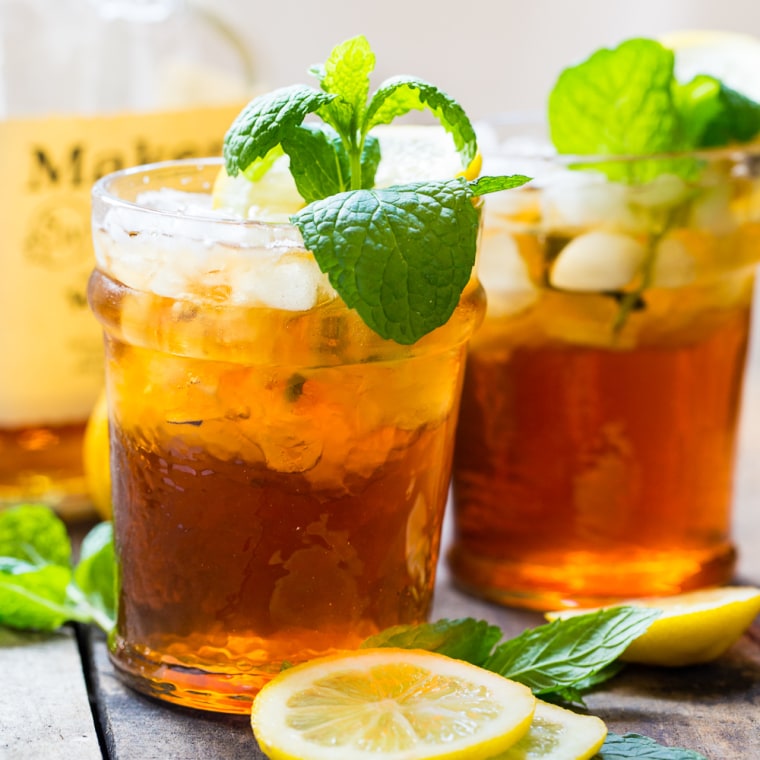 3. Sweet Tea Mint Julep: Can't decide between sweet tea or a mint julep? When you make this drink, which can be brightened up with fresh lemon slices, you won't have to. "It packs a little less punch as far as the alcohol, but still has plenty of bourbon and mint flavor," writes Christin of Spicy Southern Kitchen.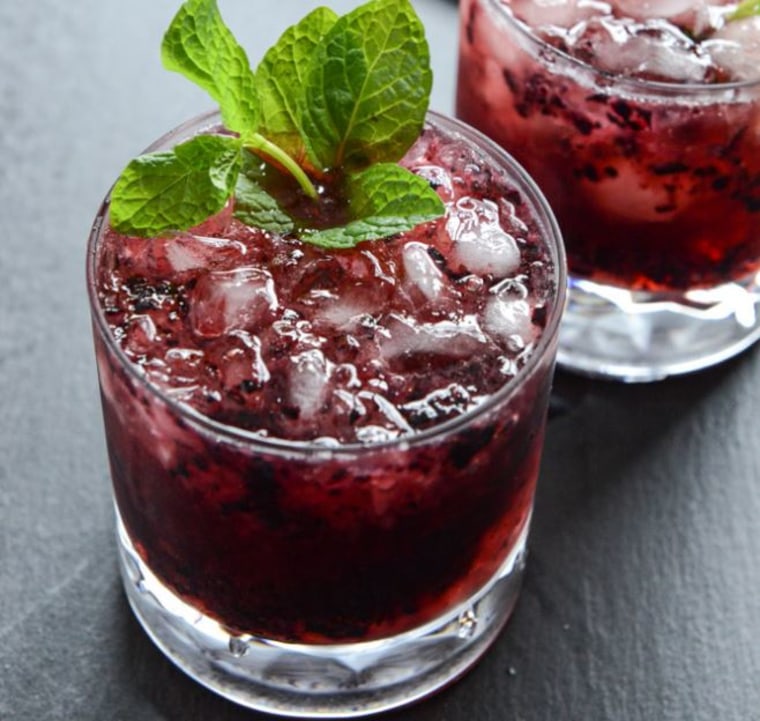 4. Blueberry Mint Julep: As any cocktail expert will tell you, crushed ice is one of the most important components of a proper julep. Jessica of How Sweet Eats admits that she doesn't have a fancy machine or a fridge that crushes ice, so she simply threw the cubes into her "slightly high-powdered Ninja blender from Target." She was pleased with her final concoction, which starred bourbon, mint syrup and a simple mint-blueberry purée. "I can't even stand how delicious this was," she writes.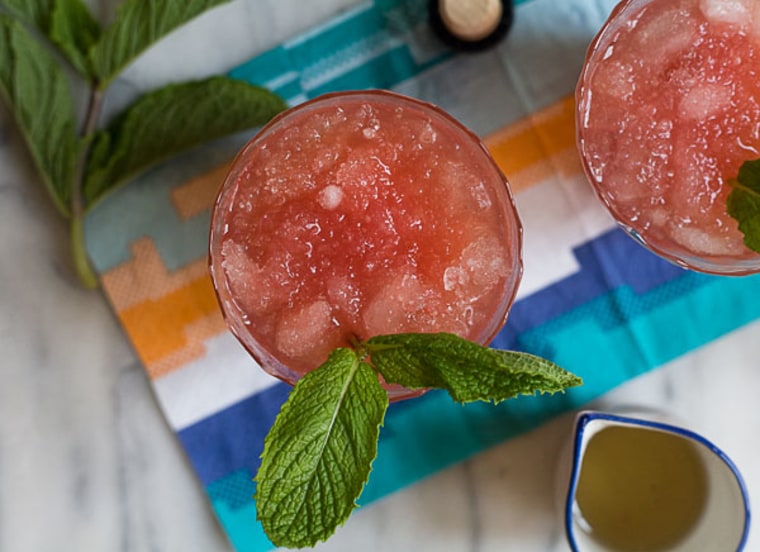 5. Grilled Watermelon Mint Julep: Adrianna of A Cozy Kitchen says that grilling the watermelon adds "the perfect hint" of smokiness, but if you don't have access to a grill, a stovetop griddle will also help bring out its flavor.
Pin these cocktails!