Here's the truth about Kate Hudson: the actress and Fabletics co-founder is just as down-to-earth and fit in person as she appears on screen. Known for having some of the best abs in Hollywood, the star told TODAY Food that she's still learning her limits when it comes to snacking, even when it's a seemingly healthy food: "Whenever I have almonds, I always end up eating way too many nuts," Hudson admits.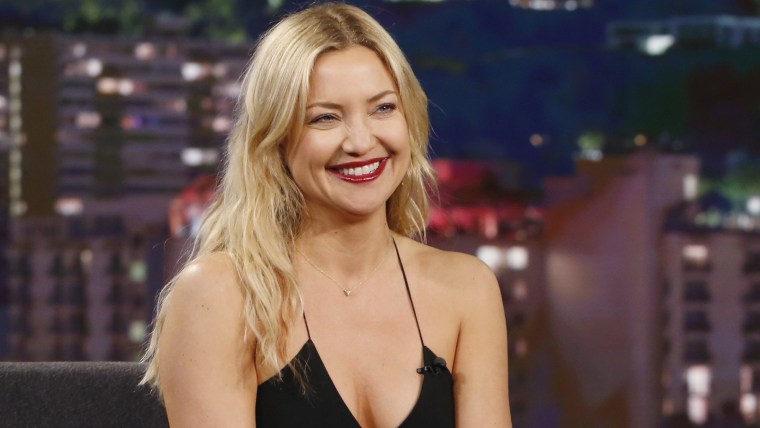 "I don't follow a set diet. But, for snacking, I'm big on cutting up vegetables and keeping them in the fridge," she told TODAY Food. "If they're not cut up, I don't eat them." Here, Hudson shares her two favorite go-to snacks of the moment.
1. Bamboo Lane Crunchy Rice Rollers, $7, Amazon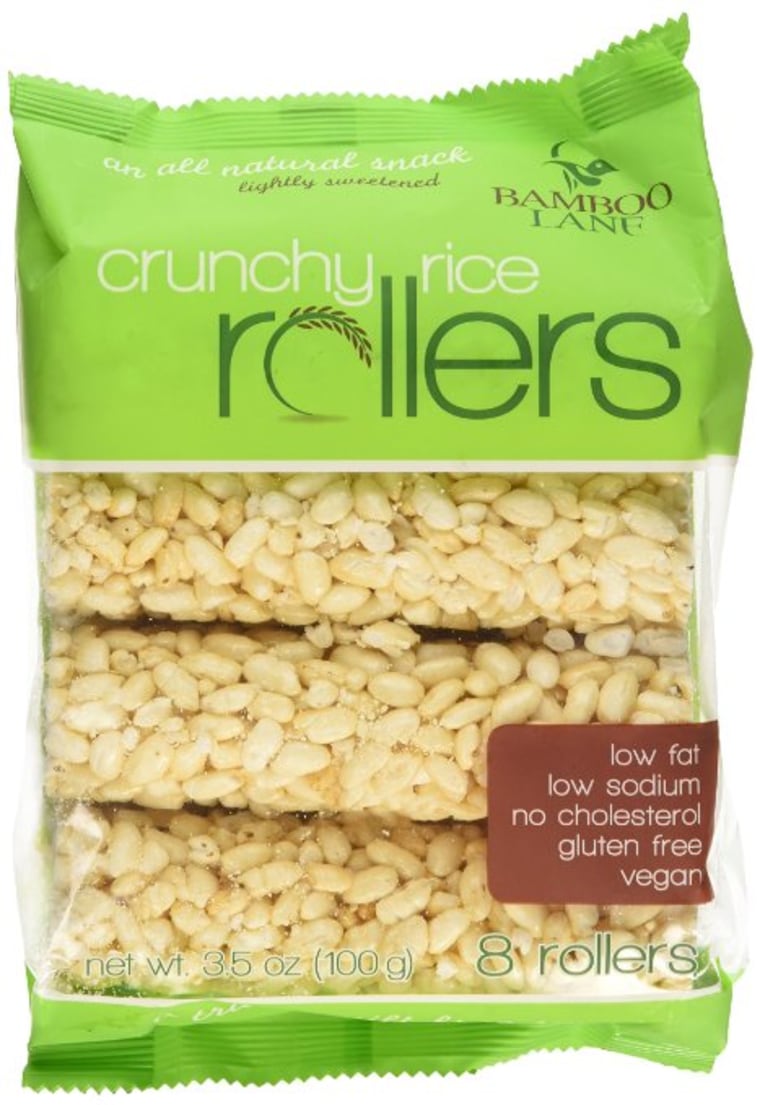 "If I need something crunchy, I really like these gluten-free snacks that are only 90 calories for two. They're rolled up rice cakes that are lightly sweet and really good." [Editor's note: If you're wondering if Hudson is really as nice as she seems on screen, the answer is absolutely. The actress pulled out her cell phone mid-interview to look up the name of these and flashed her signature megawatt smile when she found it almost immediately.]
Kate Hudson's favorite 4-ingredient snack: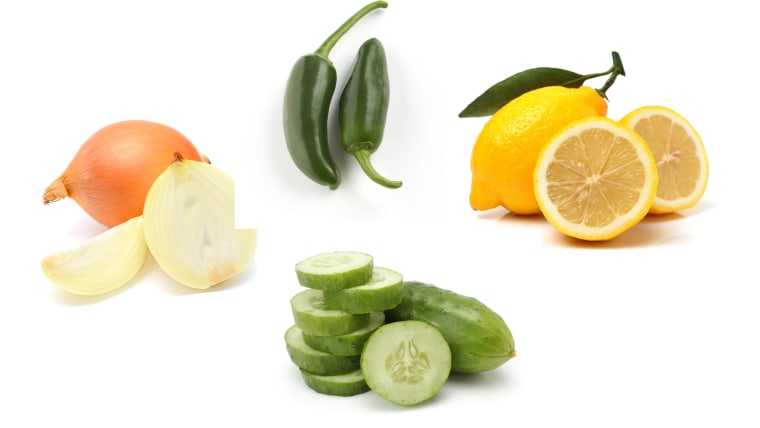 The blond bombshell likes it hot: "I love the combination of chopped up cucumbers, jalapeños and white onions with lemon juice. I usually make it pretty spicy."
Want more healthy snacking advice? TODAY Parents found some cheap, but healthy snacks you can give to your kids and some healthy snacks you can buy at your local drugstore.
This article was originally published on April 28, 2016 on Today.com.