The United States Postal Service has cooked up something new — stamps honoring five celebrity chefs. The set, which officially comes out next Friday (Sept. 26), spotlights James Beard, Julia Child, Joyce Chen, Edna Lewis and Felipe Rojas-Lombardi.
Each year the Postal Service receives thousands of letters proposing new stamps, and this year the Postmaster General was flooded with suggestions to feature chefs. But how did they narrow the field to these five?
"These chefs expanded our collective palates and refined American kitchens, with many people across the nation tapping into the techniques and flavors that they introduced," explained Susan McGowan, the USPS director for stamp services and corporate licensing. The selected chefs represent a wide array of cuisines reflecting the "melting pot" of American culture, McGowan told TODAY.com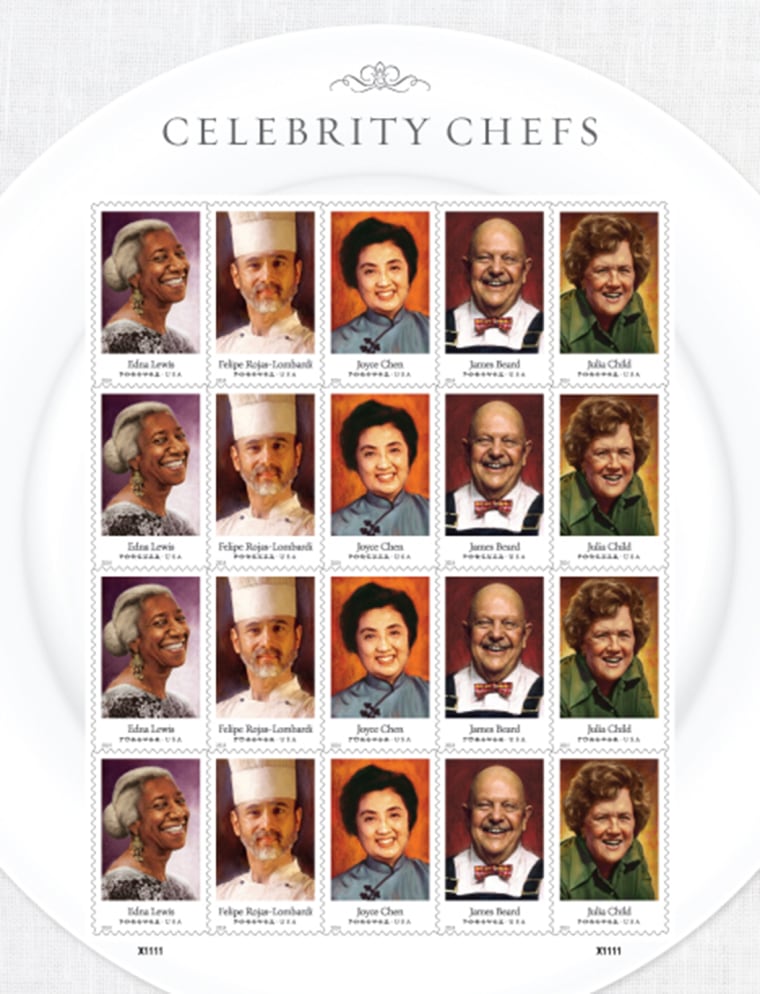 This is the first time that chefs will appear on postage, but food-related stamps have been used in the past to send mail. The first food-themed stamp was released in 1995 and featured peaches and pears to highlight doctors' recommendation of fruit as an important dietary staple. Holiday cookie stamps came out in 2005, wedding cake stamps appeared in 2009, and gingerbread house stamps came out last holiday season. And just last month, the USPS released a set of farmers' market stamps.
Each of the new chef stamps was digitally illustrated in a style intended to resemble oil paintings. The selvage (what philatelists — that is, stamp collectors — call the white border on a sheet of stamps) represents a white china plate resting on a fine linen tablecloth.
Here's a closer look at all five stamps, with McGowan's explanations of why each chef made it past the chopping block: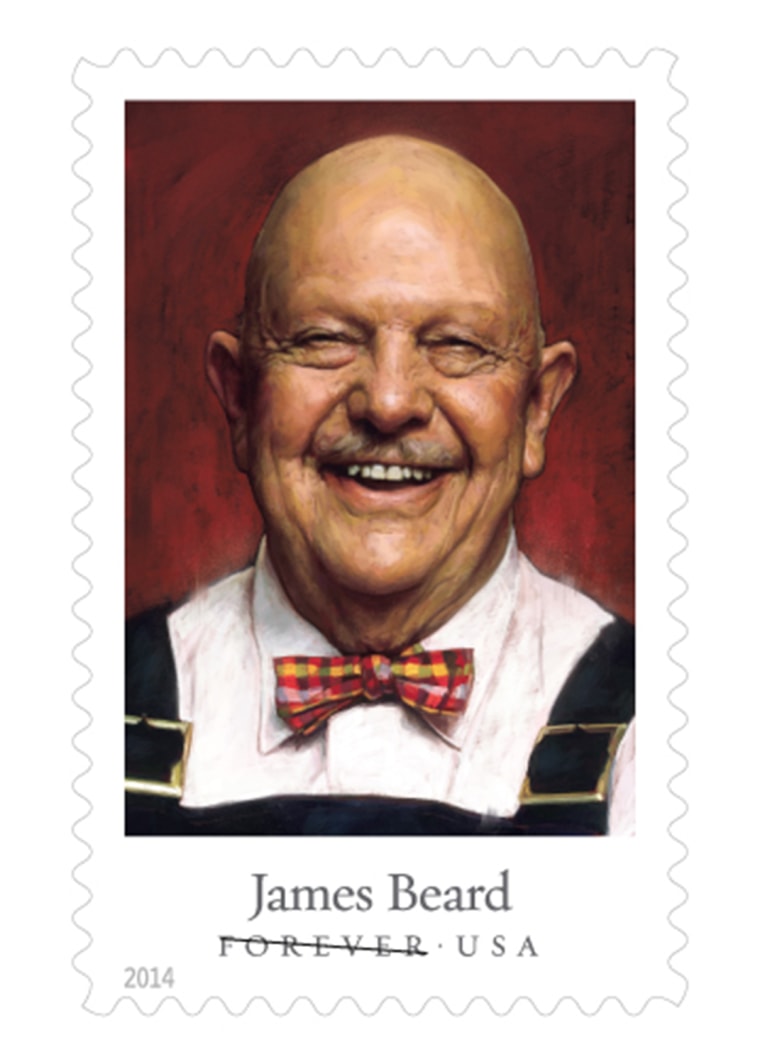 James Beard: "He was a passionate advocate of local ingredients and markets."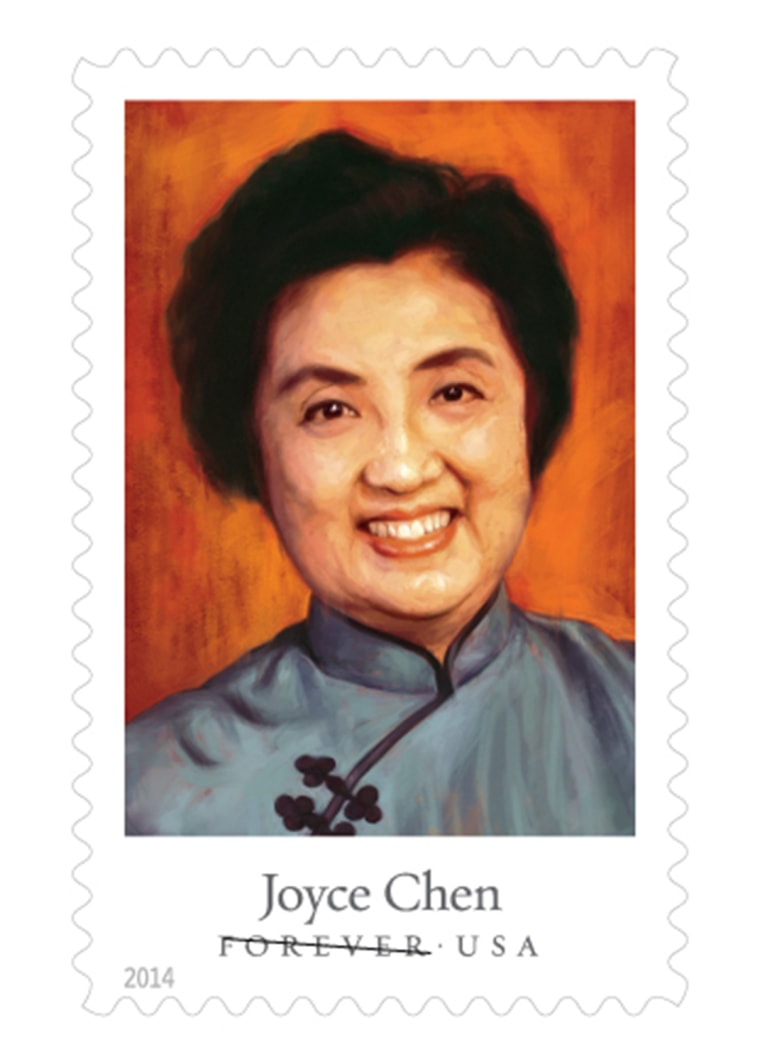 Joyce Chen: "She was one of America's greatest popularizers of Chinese food."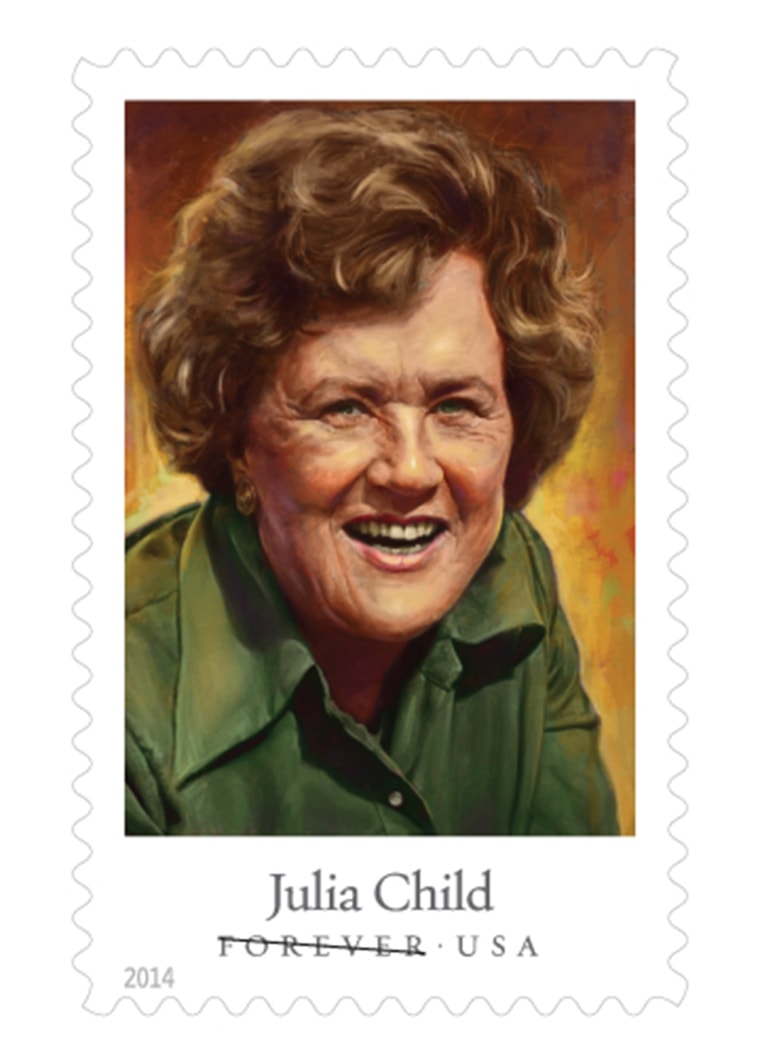 Julia Child: "She demystified French cuisine."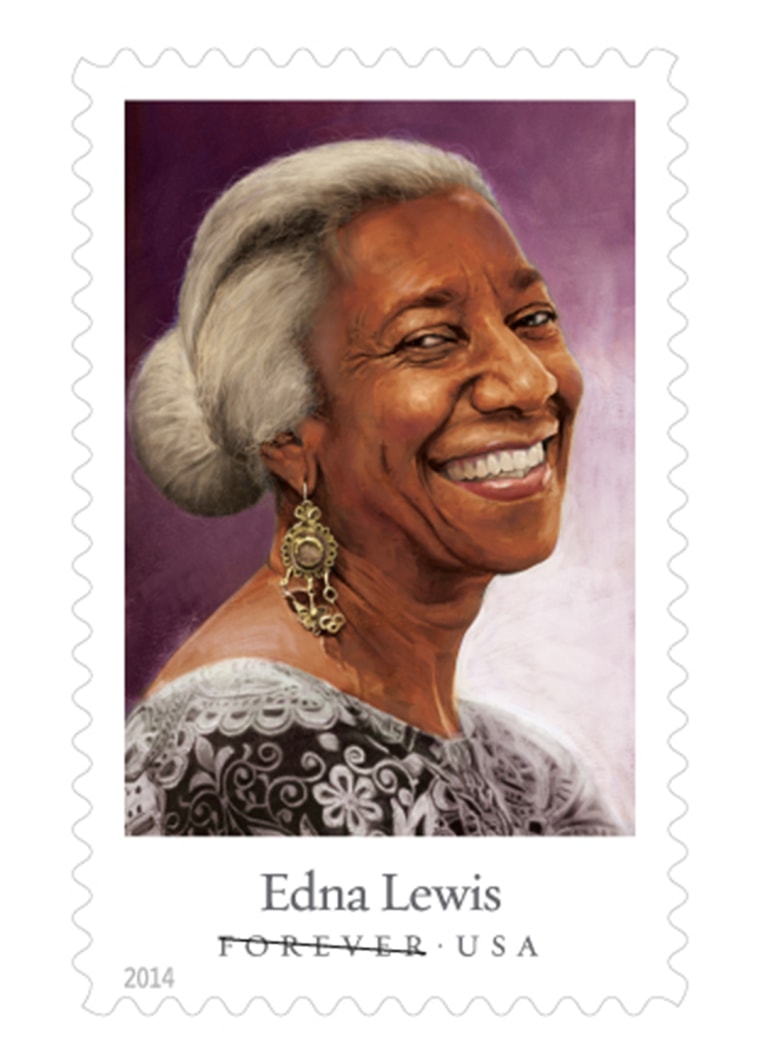 Edna Lewis: "She brought quintessential dishes—such as shrimp and grits and roast chicken—to the plates of trendy restaurants."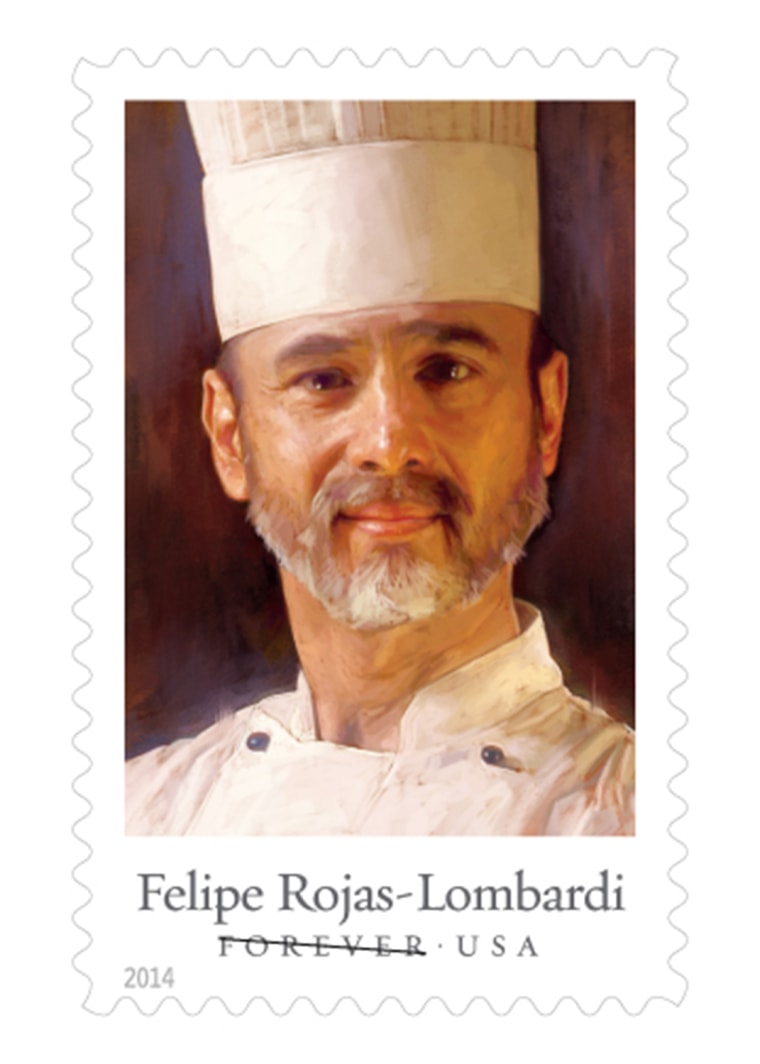 Felipe Rojas-Lombardi: "He introduced the Spanish small-plate tapas concept to American restaurants."