Vegetable Lo Mein might seem like a smart option when ordering Chinese food, but couple the dish's high noodle-to-veggie ratio with the loads of oil used to prepare it, and you can easily spend 650 calories on a pint-size portion. Try this version, which is just 90 calories per serving.
This make-at-home version is simple and slimming. That's because I've replaced regular starchy noodles with low-carb zucchini "spaghetti."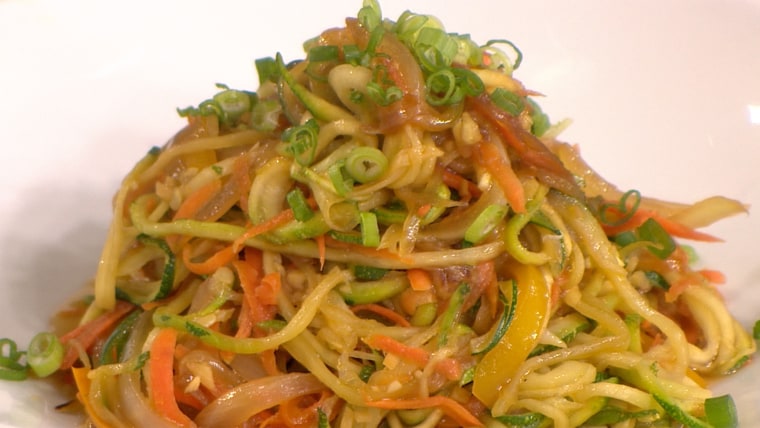 Now you definitely have room for dessert! Peach Melba, which features peach as its main ingredient, is another seemingly "healthy" splurge, but it could set you back 450 calories per serving. Enjoy the same flavors for a fraction of the calories with this recipe:
For more healthy and delicious recipes, follow Joy on Twitter, Facebook, Instagram and Pinterest.