Crave ice cream? Love grilled cheese? Check out my lightened-up versions of chocolate (dairy-free) ice cream and buttery grilled cheese. Thanks to these healthier versions, you can indulge without feeling guilty!
GET THE RECIPE: Chocolate (Dairy-Free) Ice Cream with Raspberries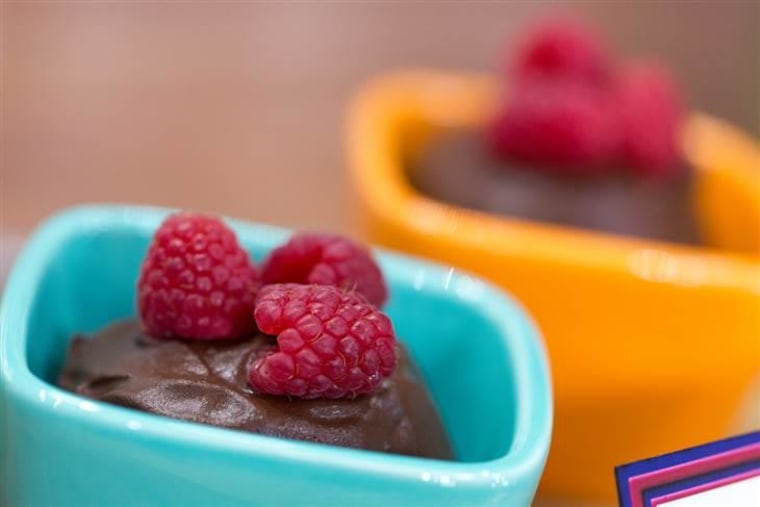 Ice cream that's actually GOOD for you? Yes! This chilly treat has a banana base (hence, the dairy-free) and contains just 100 calories per 1/2 cup.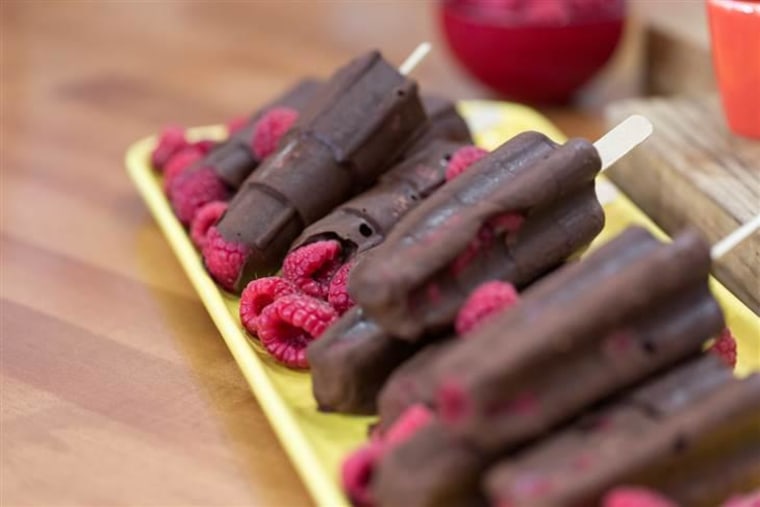 Compare that to a regular, rich chocolate-raspberry ice cream that can have 260 calories per scoop. If you're spooning right from the carton, it could set you back 500 calories or more so grab a scoop of my ice cream without the guilt and high calories.
GET THE RECIPE: Cauliflower Grilled Cheese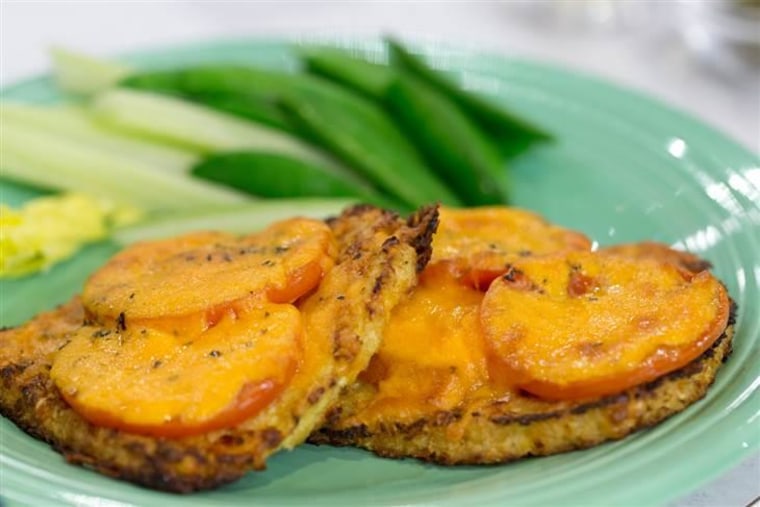 Between the white bread, full-fat cheese and butter, grilled cheese can throw your diet for a loop. A diner version could cost as much as 700 calories.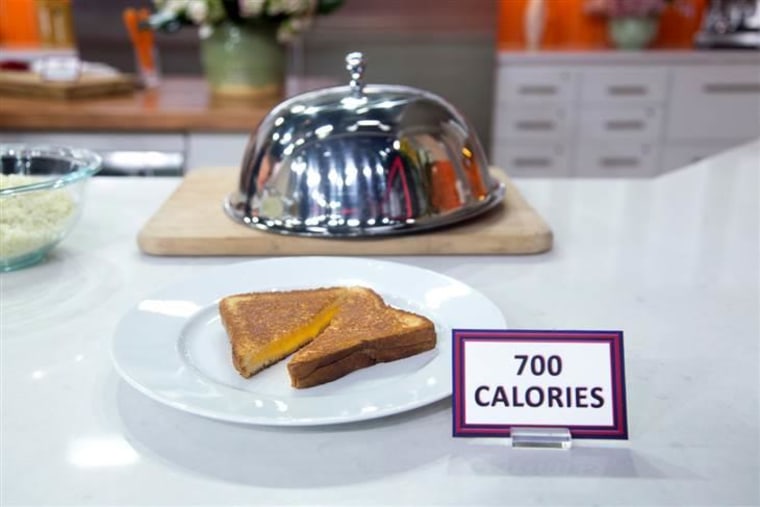 I remade the classic by replacing the white bread with a cauliflower concoction (it's so good, you won't miss the real thing!) and using reduced-fat cheddar. Two open-faced sliced of my slim and scrumptious version goes for only 310 calories.
For more slimming recipes, follow Joy on Twitter, Facebook, Instagram and Pinterest.
This article was originally published Feb. 26, 2015 at 11:20 a.m. ET.