Heart disease is the number one killer of women. To help fight back against the disease, I've partnered with Woman's Day Magazine to lead their Live Longer & Stronger challenge, where we help five deserving women lose weight and improve their health.
We checked in with two of our incredible participants, Traci Claycomb and Brittany Campbell, who shared their stories and their amazing progress — they are already down more than 65 pounds combined in five months!
They shared some of their favorite go-to heart healthy meals: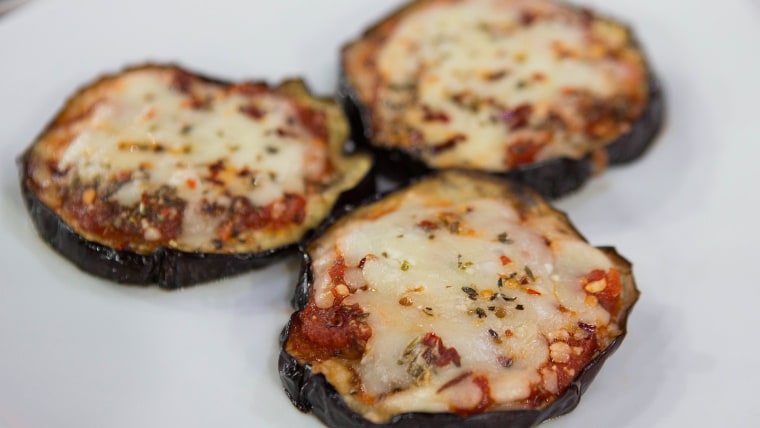 Traci loves making my Roasted Eggplant Parmesan. Delicious, cheesy and low in calories, this dish is a game changer. By omitting a few ingredients and tweaking the prep method, I've managed to dramatically cut back on calories, carbs, fat and salt without sacrificing any of the rich Italian flavors. Go ahead and whip up a batch for dinner tonight.
All of the women involved in the challenge also follow this heart-smart salad formula — it's packed with protein, veggies and overall deliciousness: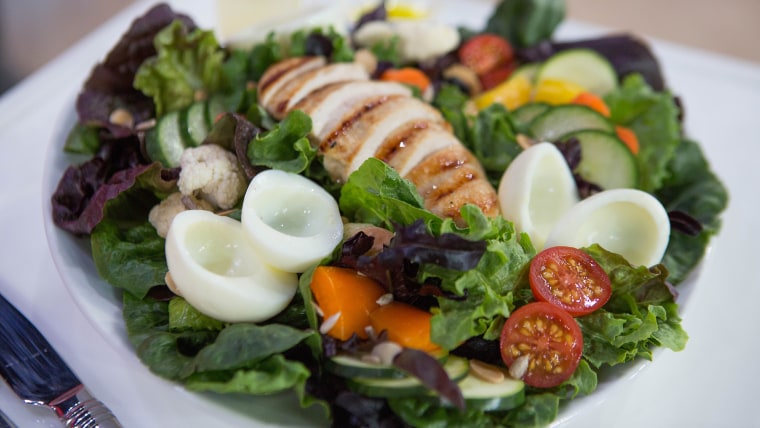 Step 1: Start with unlimited non-starchy vegetables (such as lettuce, bell peppers, cucumber, carrots, zucchini, tomatoes and cauliflower).
Step 2: Choose 2 of the following protein options: 1/2 cup beans, 3 hard-boiled egg whites, 3 ounces chicken, turkey, fish or tofu.
Step 3: Add optional avocado, nuts and/or seeds.
Step 4: Dress your salad with 1-2 teaspoons of extra virgin olive oil and unlimited vinegar or lemon.
For healthy tips, follow Joy on Twitter, Facebook and Instagram and check out her cookbook From Junk Food to Joy Food.
TODAY has affiliate relationships, so we may get a small share of the revenue from your purchases. Items are sold by the retailer, not by TODAY.