America's favorite toaster pastry is going a whole new kind of tart.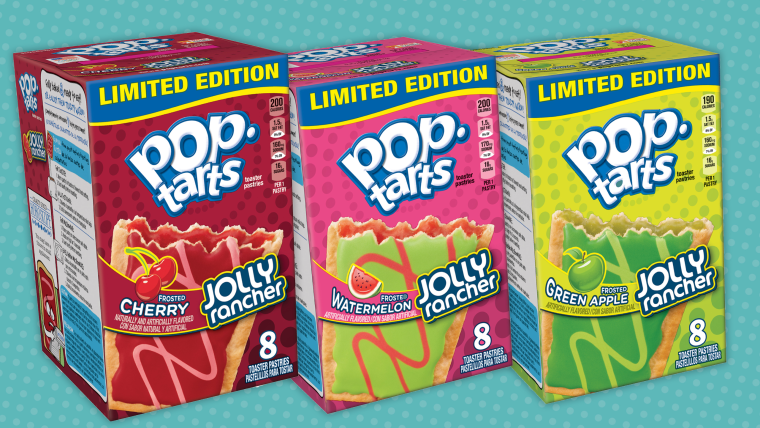 Following internet rumors, Kellogg's confirmed to TODAY Food that it's launching a new range of Jolly Rancher-flavored Pop-Tarts in time for this summer, in a who-are-we-kidding-anyway nod to the fact the "breakfast" staple is basically candy inside dough.
The frosted flavors are supposed to taste like the sweet-and-sour candy straight from the wrapper. Cherry has a tart cherry filling, green apple has a "sweetly sour apple" flavor, and watermelon is a nod to the classic summer fruit, according to Kellogg's. Each is frosted in an otherworldly bright color with a neon squiggle.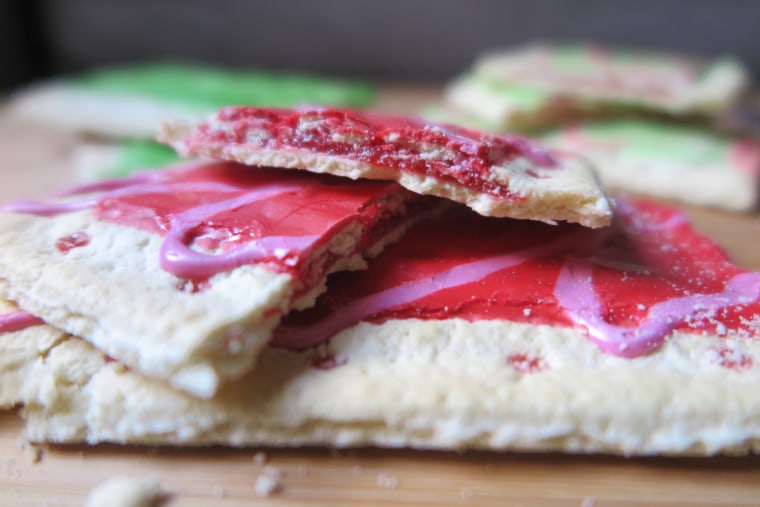 The TODAY Food team got its hands of a few boxes of the new Pop-Tarts before they hit store shelves — and can say that while they won't ever be confused with the flavor of natural fruit, they are an eerie facsimile of Jolly Ranchers, with the sour apple being the most recognizable childhood flavor.
The limited-edition sweet treats will ship out to grocery stores this month, according to a spokeswoman.
It's not the pastry's first partnership with famous flavors. The company currently sells Dunkin' Donuts chocolate mocha and vanilla latte varieties, as well as an A&W Root Beer and Crush Soda mash-ups.
RELATED