While sipping scotch might bring to mind visions of Don Draper types, whiskey (or whisky if it's made in Scotland) isn't just a man's drink.
Plenty of women like it, too, and now Johnnie Walker, one of the world's most popular scotch brands, is giving a nod to women's impact on the whisky industry with their first-ever female version of the iconic logo.
Scotch lovers, meet Jane Walker.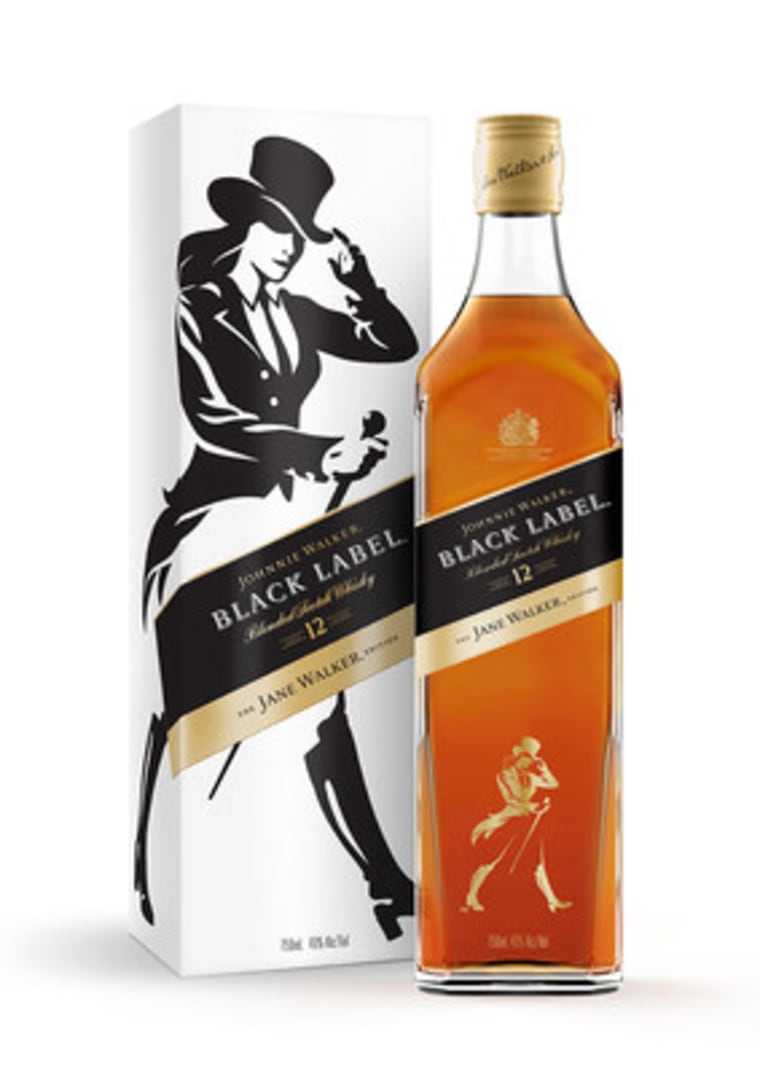 Like her male counterpart, the new whisky icon sports a top hat and riding gear, striding confidently ahead, just like the original Striding Man logo, which a press release describes as symbolizing the brand's commitment to "progress" and "moving forward" in the spirits industry.
Introduced just in time for Women's History Month, Jane Walker will appear on limited-edition bottles of the brand's Black Label blend in March. For every bottle sold, the brand will donate $1 to several organizations championing women's causes. For example, Johnnie Walker has committed up to $150,000 to a fund to build statues of Elizabeth Cady Stanton and Susan B. Anthony in New York City's Central Park.
So far, the move is receiving many positive accolades on social media:
But not everyone is on board with the brand's updated look:
Johnnie Walker says it has a long history of women's involvement in its success, stemming from a 1893 purchase of a female-owned distillery to the company's expert blenders, nearly half of which are female today. Its parent company, Diageo, also says its board will be 50 percent female beginning in April, and the company is also partnering with Free the Bid, an organization that calls on ad agencies to have at least one female director on all creative bids.
Johnnie Walker isn't the first food and drink brand to put females front and center in recent months.
In January, KFC introduced country music icon Reba McEntire as its first-ever female Colonel Sanders, and the long-running dinner theater show Medieval Times recently replaced its kings with queens.
So what will happen to Jane after the limited-edition release is gone?
"The Jane Walker icon is not just for Women's History Month but is a permanent addition to our brand iconography and will endure alongside the Striding Man as a symbol of progress and gender parity," Stephanie Jacoby, vice president of Johnnie Walker, told TODAY Food over email.
The company says to keep an eye out for Jane in the coming months, as she'll be appearing in advertising, social campaigns and at events.