It just doesn't get any more chill than this.
Vice President Joe Biden was snapped out and about in perfect Joe Biden form on Wednesday, enjoying a scoop of ice cream while rocking his signature aviators and flashing cash like a boss.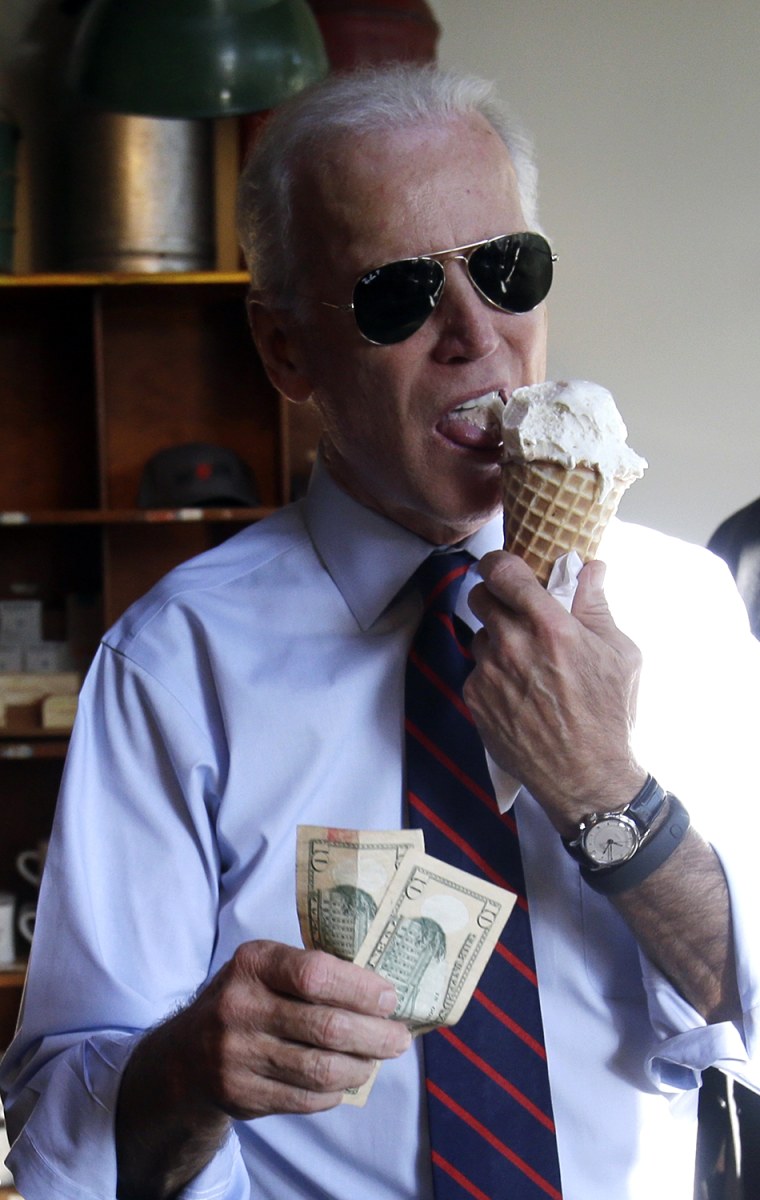 The Veep, who was in Portland, Oregon to help Sen. Jeff Merkley with his bid for a second term, surprised workers and customers with an unannounced stop at Salt and Straw, a popular local ice cream shop.
He reportedly asked for the flavor closest to chocolate chip, and wound up with a scoop of "chocolate wood block" as well as a second scoop of vanilla, according to The Associated Press.
Noting that Merkley told him the shop had "the best ice cream in town," Biden then declared the obvious: "I'm an ice cream guy."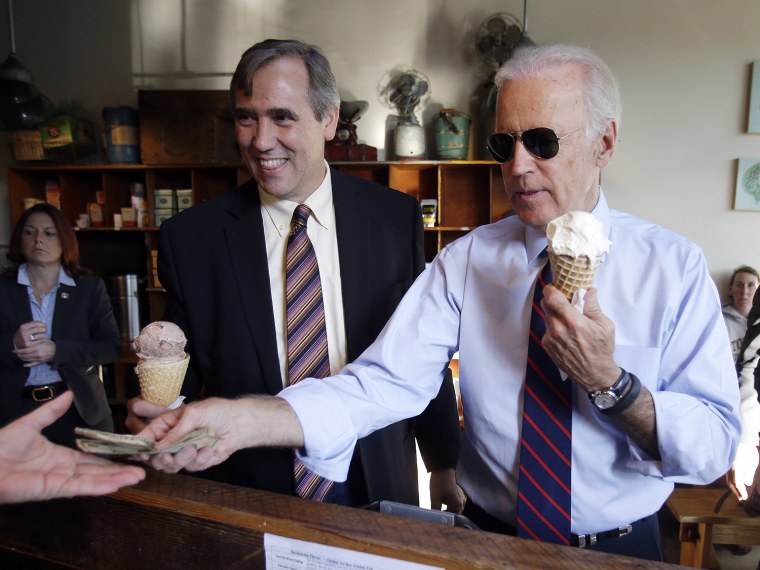 The real treat was the chance to enjoy the almost-too-good-to-be-true photo of Biden, who is no stranger to both ice cream and going viral.
Plus, it gave us the excuse to go back into his ice cream-eating archives. Summer might be over, but these great shots of Biden satisfying his sweet tooth can be enjoyed all year long: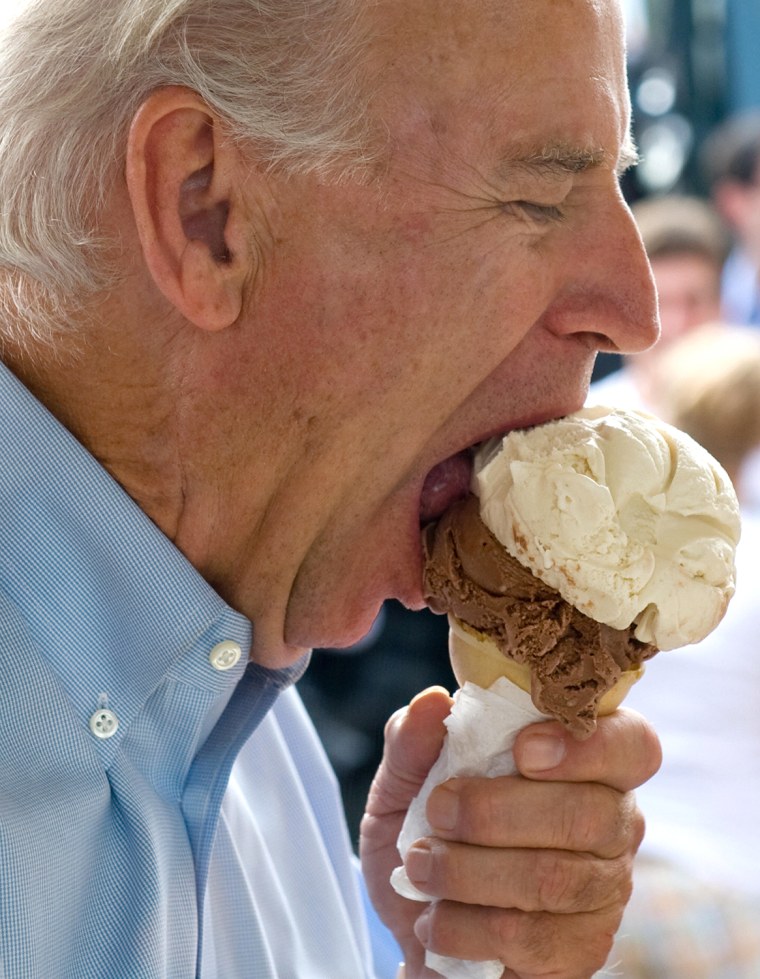 When two scoops were better than one: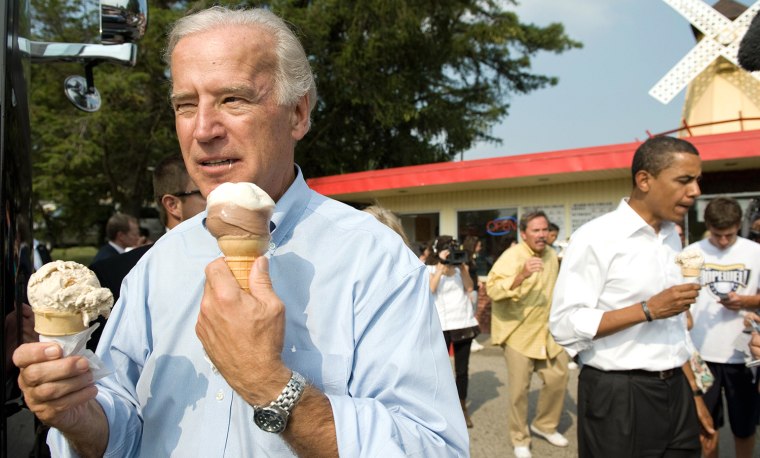 Soft serve also hits the spot: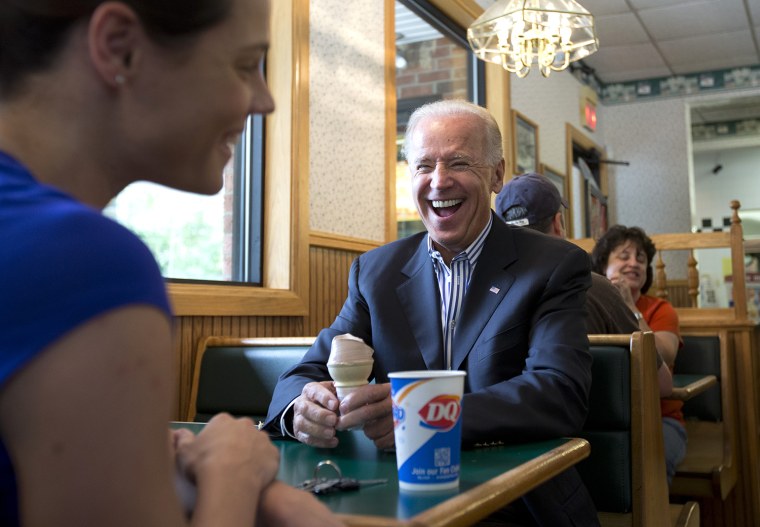 Can't get enough? You're in luck: There's an entire blog dedicated to chronicling Biden's adventures in ice cream.
Meena Hart Duerson and Danielle Brennan contributed to this post.