For Dr. Jessica B. Harris, the allure of chicken yassa comes down to its simplicity.
"It's my good-luck dish, in a way," the James Beard Award-winning food historian told TODAY Food. "Lemons are non-threatening. Ditto chicken, ditto onions. And I think, for that reason, it's a dish that hops or leaps over the taste barricades that people might otherwise have. It also surprises people: 'Oh, this can't be African. This can't be from West Africa.' Because it's not what people expect."
Opening people's eyes to the foodways of the African diaspora has long been Harris' mission.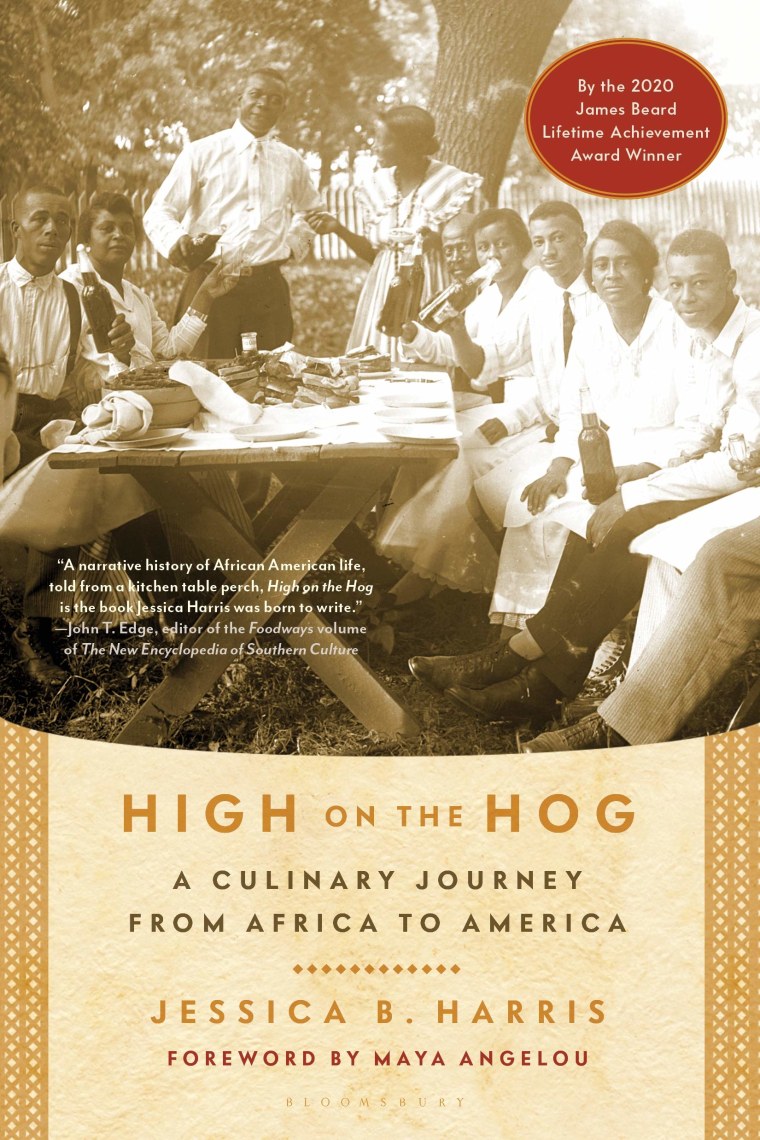 Harris, who lives in Brooklyn, New York, is the author of "High on the Hog: A Culinary Journey from Africa to America," a history of African American cuisine. A Netflix series of the same name that's adapted from her book premiered Wednesday.
Harris started writing about food in the late 1970s as the travel editor for Essence magazine. As she sees it, it's about time that food from the African continent gets its turn in the spotlight.
"When I started writing about food, it was a very different landscape," she said. "First of all, food to pretty much everyone meant French, or at the very least European. Italy kind of came in, along with the Mediterranean diet. And then Spain followed Italy. It was Barbara Tropp, Julia Child, Paula Wolfert, Nancy Harmon Jenkins. A variety of women who each established sort of culinary bailiwicks, if you will, and who talked about food within these contexts.
"Then gradually it expanded. People like Barbara Tropp brought in China and then you got Chinese food. And then that brought in other Asian foods, Japanese food and so on and so forth. And then we see South America coming in. But we've never really seen the African Atlantic world on plates, on tables. So, I've been fighting the good fight."
We've never really seen the African Atlantic world on plates, on tables. So, I've been fighting the good fight.
Dr. Jessica B. Harris
But that is starting to change, as African cuisines — and the people who make it — are starting to get more attention in the U.S. Netflix's four-part series, "High on the Hog," which Harris appears in, follows food writer and host Stephen Satterfield to Africa and beyond as he explores the recipes and the people who helped shape not only African cuisines, but also American cuisines.
"I think a lot of things have changed in food media just in the past year, two years, certainly following the Black Lives Matter and George Floyd, and everything that has kind of exploded into the front-of-the-mind consciousness, if you will, of the general public," Harris said. "You begin to see a growth of awareness, of the importance of the African American chef, of the importance of the African American hand in the cooking pots of this country. And in fact, of this hemisphere — and just because I like to be contentious — and arguably, the world."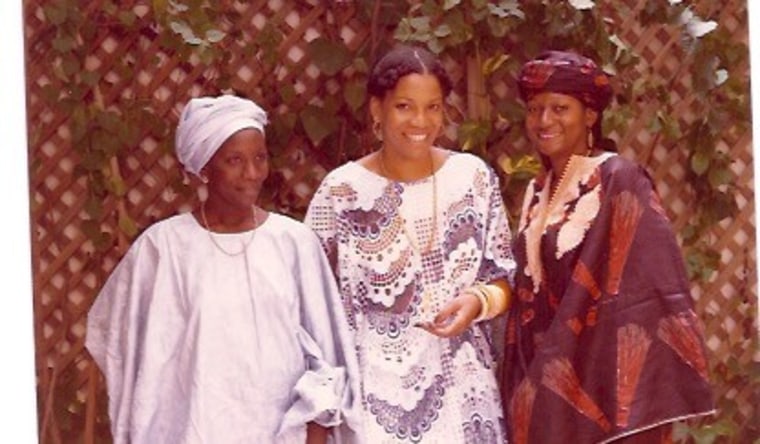 There is perhaps no better dish than chicken yassa, which consists mainly of chicken, lemon and onions, to introduce people to the cuisine Harris holds so close to her heart. She first tasted it on a trip to Senegal with her mother in 1972. She was doing interviews for her doctorate degree and met a griot (a West African singer and storyteller) at the Theatre National Daniel Sorano in Dakar, Senegal, who invited Harris and her mother over for lunch.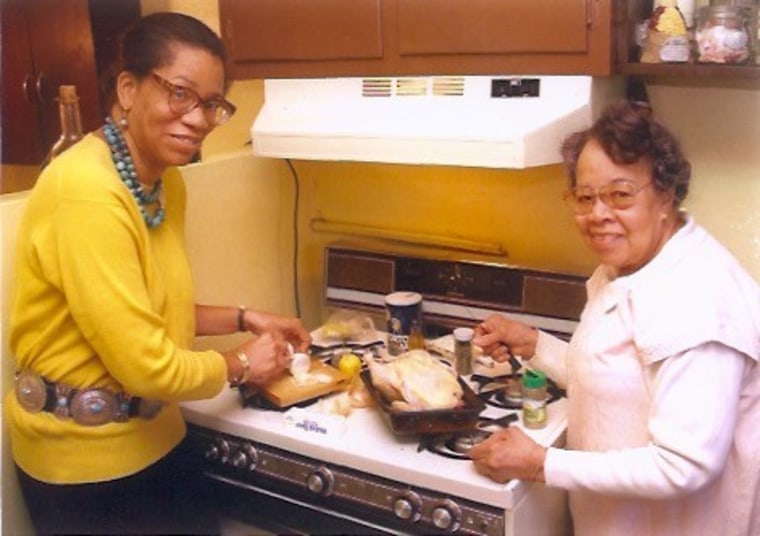 "It was an amazing experience because he was not someone of wealth," she said. "That was my first meeting with yassa. And it was love at first bite."
"Certainly I'd had stewed chicken," Harris added. "I'd had grilled chicken. I'd had onions that had been sautéed. I'd had lemon juice or lime juice. But I never had them all together. So I think it was the conjoining of them in some factor."
Today, her version of chicken yassa, which is made by marinating, grilling and stewing the chicken and is served with broken rice, is what Harris calls her "totemic dish." It appears in many of her cookbooks. Harris even presented the dish on TODAY during an appearance on the show in 1985.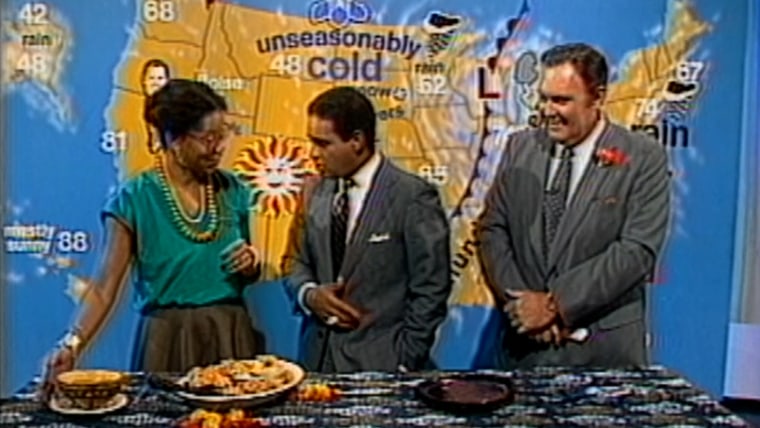 "I'm not really sure why yassa has had such an impact on me," Harris said. "I think it's because not so much that it was the first dish I tasted in Senegal, but it was the dish that unlocked the thought process, that then allowed me to make connections."