Jennifer Garner is making us hungry. Again!
Another edition of the actress-turned-home cook's "Pretend Cooking Show" has gone up on Facebook, and this time she took on homemade English muffins.
The mom of three (Violet, Seraphina and Samuel) has really been on a DIY cooking and home video kick lately, and we're thoroughly enjoying the quirkiness of story time with her chicken and golden retriever and "Barefoot Contessa"-inspired cooking demonstrations.
In the video, Garner, 45, speeds us through Huckleberry Cafe's English muffin recipe (and helpfully includes the details in the caption) over a short three minutes and by the end of the video, we could totally smell the baked goodness in her kitchen.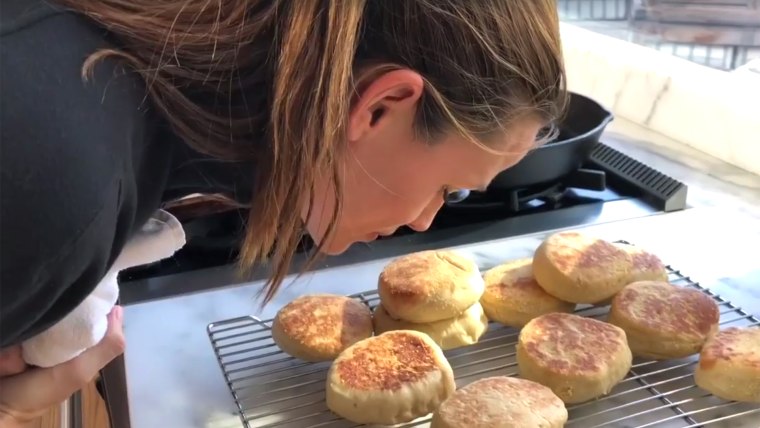 Garner has a breezy, delightful presence that makes us feel like we're the ones holding the camera in the kitchen. And she even has a very handy helper: her dog!
"Birdie is an enthusiastic participant in the kitchen," the actress notes in the video.
Ironically, Garner says she's "not supposed to eat carbs," so she won't be enjoying the fruits of her own labor ... but hopefully her kids will!
Nor will she apparently be having any of her amazing honey wheat bread, which she highlighted in the first cooking video in December.
Will someone give this lady a show already? We're getting pretty hungry over here!
Follow Randee Dawn on Twitter.