Actress Jennifer Garner channeled her inner Ina Garten once again in Thursday's episode of her "Pretend Cooking Show" on social media.
In the past, she's prepped plenty of sweets like a chocolate sheet cake and pudding, but this time, Garner made something savory, and it's apparently one of her "favorite, easy and super fast dinners" — crispy fish sticks. And they look truly yummy.
"They could be healthier ... whatever — they're delicious," she said before demonstrating her cooking technique.
She coated strips of tilapia in flour, then dredged them in egg wash (a mixture of eggs and water) and then gave them a dip in a combination of crushed cornflakes and panko, Japanese-style breadcrumbs, and an extra crunchy bite.
"You kind of push the crunchy stuff in 'cause that's the best part," she said about her breading technique.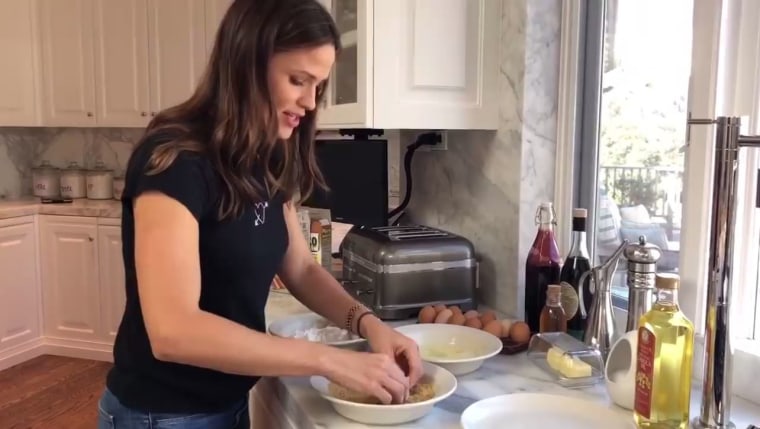 Garner coated a pan with canola oil and heated it up, then said, "Now back to my fish sticks," in a voice that was a remarkably good impression of Yoda from "Star Wars."
The actress also demonstrated a rather unusual, yet kind of cute, cooking technique: she likes to talk to her food while she prepares it. "In you go," she told her fish sticks as she added them to the shimmering oil.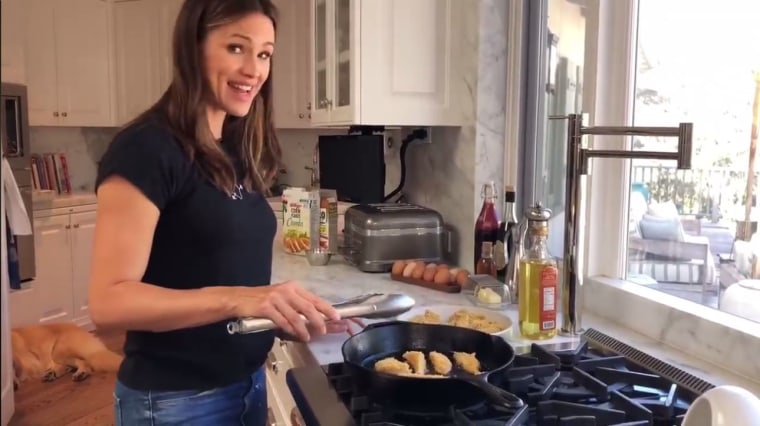 Ever a ham in front of the camera, Garner whistled as she waited for the food to brown and sang Montell Jordan's "This is How We Do It," as she placed the crispy fried pieces on a paper towel-lined plate to cool.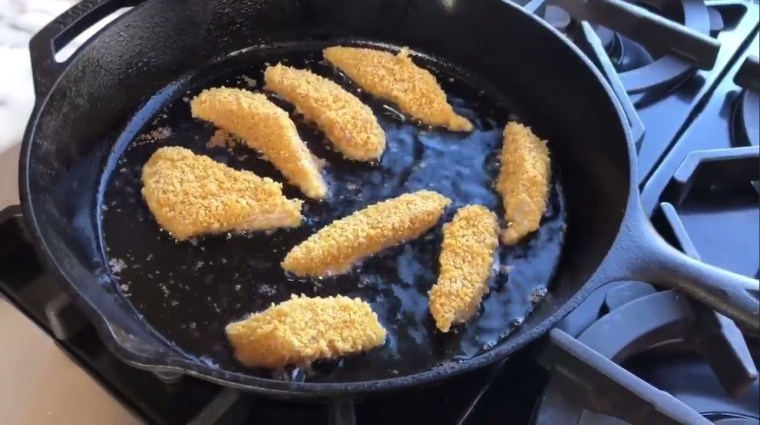 A sprinkle of salt was the "very important" finishing touch.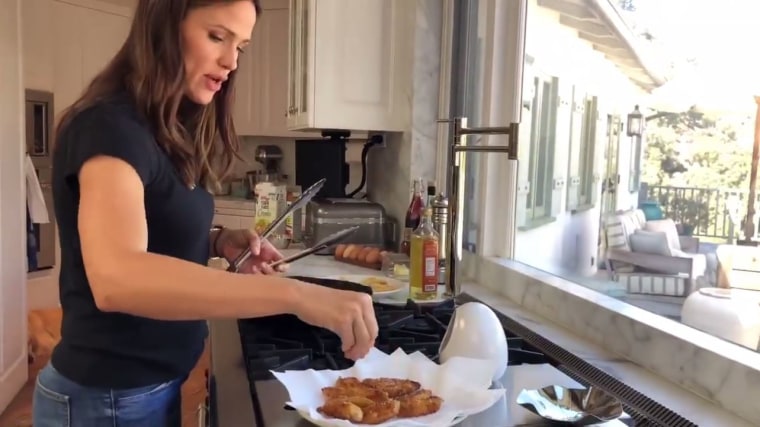 "That's so good!" she exclaimed as she took a bite and threw her head back dramatically.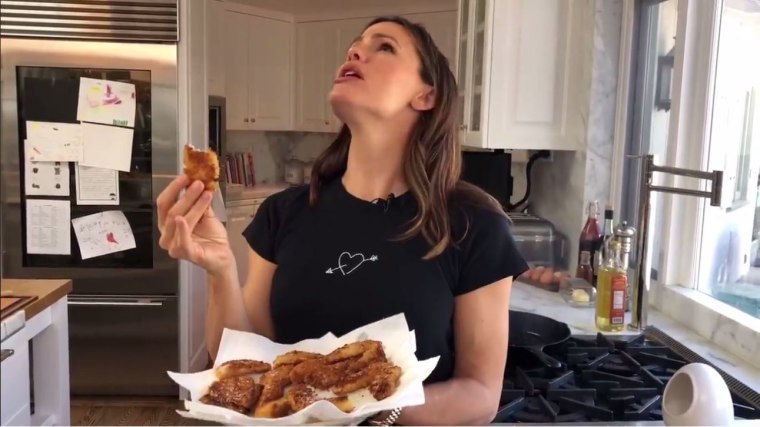 Only one thing was missing. "I need a beer!" she said.
Garner's love of seafood has been documented before. On Aug. 1, she also shared her recipe for marinated grilled shrimp.
She also got to spend time with her cooking idol this summer: Ina Garten. It was Garner's love for the Barefoot Contessa that inspired her to start her "Pretend Cooking" series in the first place.
Garner appears to have mastered the art of frying fish, but Garten is still the master of making perfect fried chicken — at least for now.